Apart from gaining as many diamonds as possible, winning Elite Passes is also a hot topic that many Free Fire players have been looking for. While there are many online hack tools which claim to give away a huge amount of diamond, there is an app with which players can obtain Free Free real diamonds and even free Elite Pass. Recently, an application name Elite Pass & Diamond has taken the gaming community by storm for giving out free diamonds to players. In this article, let's find out more details about this app and how to win Elite Pass & diamond for Free Fire with it.
Disclaimer: Please note that this app is a third-party app that might be banned by Garena Free Fire. You can face the risk of being banned permanently from the game by using an unauthorized app. This article is only for the informative purpose only and we will not hold the responsibility if you have any problem with your account! Elite Pass and diamond in Free Fire
As you may know, diamond is the in-game currency of Free Fire with which players can buy items like bundles, skins, and other interesting features to make the game more interesting. The major way to get diamonds is by topping up with real money. Meanwhile, Free Fire Elite Pass is a monthly tier-based event that offers a lot of limited items in the theme. The Elite Pass can be pre-purchased with 499 diamonds. By making purchases on the Elite Pass, players can get available item sets with a large number of items, unlock Elite challenges and get more badges.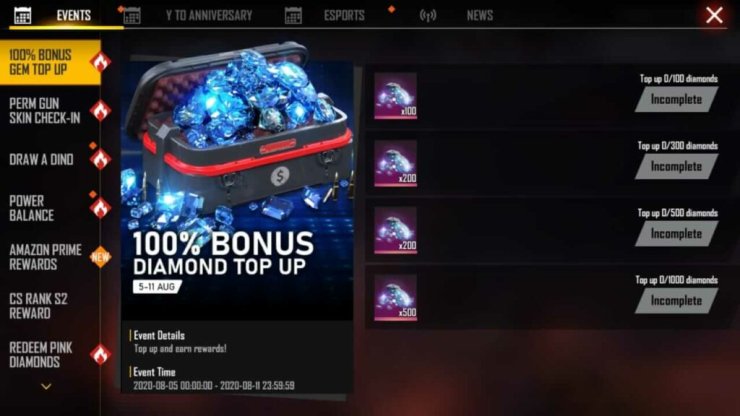 Win elite pass & diamond for free fire
First of all, please note that Win Elite Pass & diamond for Free Fire application is a third-party app with which you can get free gift via watching ads and sponsorship. Being introduced to be a tool to get free Elite Pass and diamond in Free Fire, the Win Elite Pass & Diamond For Free Fire is one of a few apps which really works in earning diamonds.
Players will need to spin and get diamonds. While you have to wait 10 minute to get the next free spin, you will have a chance to win from 0.05 to 10 diamonds for each spin. In addition to that, there is also an opportunity to win the Elite Pass. Here is the details about the app, from how to download to redeem diamonds.
Win Elite Pass & diamond for Free Fire APK Download
As the app doesn't associate with Google Play, the only way to install it is by downloading the APK file from the internet and install it manually. You can search for Win Elite páas & Diamond for Free Fire file your trusted sources like APK pure. The app is very lite as it APK file is only 8MB in size so you don't have to worry if your phone is running out of storage.
After downloading the file, open the File Manager and run the APK file. Remember to allow the Installation from an Unknown source in the Settings app.
When the installation is complete, you can launch the app from your home screen and this is how it looks like: As can be seen, the app has many features but at the current version, only the Win Elite Pass and Lucky Spin are available. To take a spin, tap the Lucky Spin button, hit "Go" and try your luck. You will see your prize right when the spin top. The number of diamonds you earned will be added immediately to your app wallet. As you can have 142 spins a day in total, the minimum number of diamonds you can have is 7,2 diamonds per day. Although its not a big number, you can really claim the rewards and convert it into diamonds when reaching milestones.
To redeem diamonds in Elite Pass & diamond for Free Fire, you need to reach the minimum required number which is 50 diamonds. Go to your wallet to check your balance, tap on the Redeem section then choose the types of gifts you want to redeem. Apart from free Fire, you can also redeem gifts for PUBG Mobile or PayTM. All you need to do is enter your ID and see the diamonds being added up to your account within the next 24 hours. While Elite Pass & diamond for Free Fire application works to Free Fire players, please note that this is an unauthorized app which can cause you into trouble with Garena. To get Free Fire diamond for free, you can also do the surveys with Google Opinion Reward as the app is a trusted one.
Apart from the news about Elite Pass & diamond for Free Fire, visit our website Gurugamer.com for more interesting news about games and entertainment!