Yae Miko is going to get a rerun in the second phase of Genshin Impact's 3.2 patch. She is a powerful character with high DPS potential, especially in combination with the new Dendro element.
In this article, Gurugamer.com is going to showcase the best Yae Miko team comps to maximize her DPS capability.
Table of Contents
1. Yae Raiden Thunder Team
Yae Miko + Raiden Shogun + Kujou Sara + Bennett
Raiden Shogun is the main DPS of this comp, whose Burst depends on the energy used by team members. Both Sara and Yae Miko have high cost bursts, which maximize the effectiveness of Raiden. Raiden's skill also increases the DMG of Yae's burst, allow her to deal even more Electro damage.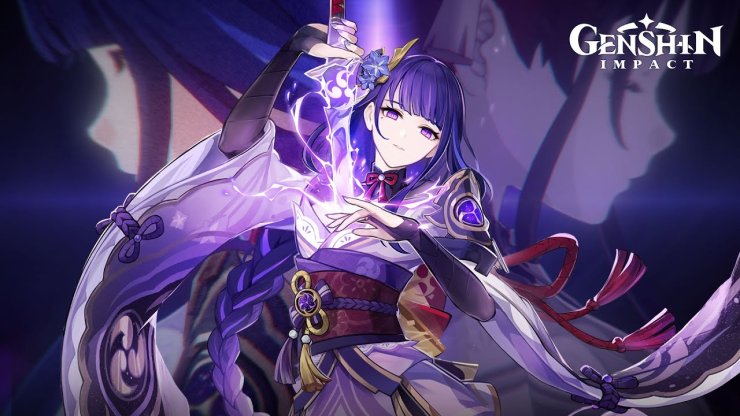 Sara at C6 is one of the best electro support abilities in the game - it increases Electro Crit damage by 60%, allowing Yae Miko and Raiden Shogun to dish out incredible damage. Bennett is the last piece of support for the team, providing heal and ATK boost for team members. Furthermore, he can also trigger Overload when needed.
Players can also replace either Kujou Sara or Bennett with Dori. Her incredible energy recharge ability can support Yae's burst easily (especially at C4).
2. Yae Miko Electro Charged Team
Yae Miko + Raiden Shogun + Kokomi + Kazuha
Yae Miko is the Main DPS in the team, constantly staying on the field to deal Electro Damage with her attacks. Players should leave her totems on the field before switching out.
Raiden works very well with Yae, allowing her to continuously dish out Electro damage. She can also regenerate energy for Yae's Burst. Kokomi is a great Hydro enabler, allowing Yae and Raiden to proc Electro-Charged repeatedly. Kazuha offers additional Elemental Mastery to the team with his Skill. He can also swirl Hydro in the event Kokomi's skill is on cooldown and crowd control smaller enemies. Lastly, he can also use the Venerer set to reduce Electro Res of enemies.
Players can also substitute Kazuha with Sucrose and Kokomi with Mona or Xingqiu. Kujou Sara can also be part of this team, however, you need a lot of investment for her to be effective.
3. Yae + Nahida Hyperbloom Team
Nilou + Yae Miko + Nahida + Dendro Traveler
Nilou is the Main DPS of the team. She uses Elemental Skill and Normal Attack to create Bountiful Dendro Cores to trigger Hyperbloom. Nahida mainly deals DMG by her Elemental Skill, triggering Bloom off-field. The Elemental Burst of Nahida buffs her Elemental Skill depending on the Element of her teammates. Yae is the Sub DPS in this team. She provides continuous Electro attachment via attack and Elemental Skill to trigger Hyperbloom. Dendro Traveler is the support of the team, enabling Dendro Resonance and extra elemental application.
Alternate teams
There are a lot of alternate choices for this team, as players can run it with Tighnari/Nahida + 1 off-field Hydro applicator like Xingqiu/Yelan. In this variant Yae serves as the finisher, switching in to trigger Hyperbloom with her Burst.
4. Yae + Nahida Aggravate Team
Yae Miko + Nahida + Kuki Shinobu + Kazuha
Yae Miko is the main DPS of the team, dealing damage with her abilities while triggering Aggravate reactions. Players can actually use Nahida as the main DPS instead of Yae if their Nahida has a better weapon/artifact set. Nahida is the main Dendro enabler, applying off-field damage with her skill. Her Burst, Passive and Kazuha's passive give Yae a huge elemental mastery bonus, which equates to more damage. Additionally, Kazuha also groups enemies together, applies crowd control, and swirls Electro to reduce enemies' Electro RES.
Kuki Shinobu gives Yae Electro Resonance and a bit of healing. Players can replace her with Dori if needed as they pretty much serve the same role. Kazuha can't be replaced as it would reduce the overall DPS of the team greatly.
Yae Miko Strengths & Weaknesses
Strengths
A powerful off-field Electro DPS
Great Electro applicator
Elemental Skill has a low CD. Stacks get refreshed and provide additional damage upon using Elemental Burst
Weakness
Has high energy cost for Elemental Burst
Burst focuses on a single area, making it easy for enemies to dodge the attack
The Electro totem's attack priority isn't predictable
There is a short delay for every displacement upon using Elemental Skill
Yae Miko Weapon & Artifact Build
To make the Electro reaction more powerful, it's important to build at least 100 EM for Yae Miko. This can be done with just sub-stats and should be at a lower priority compared to CR/CD. If she is in a Dendro team, the EM requirement is pretty much fulfilled.
Best Weapon: Kagura's Verity
Alternate weapons: Skyward Atlas, The Widsith, Blackcliff Agate, Solar Pearl, Hakushin Ring.
Best Artifact: Thundering Fury x2 + Noblesse Oblige x2 / Emblem Of Severed Fate x4 / Thundering Fury x4
Artifact stats: Crit Rate/DMG / ATK% / Elemental Mastery / Energy Recharge
>>> Read more: Top 5 Best Team Comps For Dori In Genshin Impact