Yae Miko is going to be the new 5 star character in the 2.5 patch of Genshin Impact. She is an Electro Catalyst user with the potential for high burst DPS. However, as her burst cost a lot of energy, building a team around Yae is rather tricky.
In this article, Gurugamer.com is going to showcase the best Yae Miko team comps to maximize her DPS capability.
Table of Contents
1. Yae Miko Character Overview
Her Skill, Yakan Evocation: Sesshou Sakura, drops a fox spirit where Yae was standing - up to a maximum of three. As Yae Miko's Elemental skill does not snapshot (not benefit from buffs while she's off-field), it is best to build Yae around maximizing her burst. The damage of her burst relies on the number of fox spirits she has on the field. This is important to be aware of if you are trying to maximize the damage output of Yae Miko's burst.
Constellation-wise, Yae Miko's 1st, 2nd, 4th and 6th are the most powerful. C2 allows her to stack fox spirit quicker, C4 increases her synergy with Raiden Shogun, and C6 boosts her damage to the next tier. However, C1 is the most important, as it reduces her need for ER gear.
2. Yae Miko Team Comps
As mentioned, having a battery is required when building a team around Yae Miko. This allows her to use her powerful burst as often as possible. Because of that, the best partner for Yae is Raiden Shogun, who in turn benefits a lot from Yae's expensive burst. However, if you don't have Raiden, Fischl is probably the next best thing.
Best Yae Miko Team Comps
| | | | |
| --- | --- | --- | --- |
| Character | Role | Artifact | Constellation |
| Raiden Shogun | Main DPS | Thundering Fury (4) | Any |
| Yae Miko | Sub DPS/Support | Emblem of Severed Fate (4) | C1+ |
| Kujou Sara | Sub DPS/Support | Thundersoother (4) | C6 (if possible) |
| Bennett | Healer/Support | Noblesse Oblige (4) | C5 (if possible) |
Raiden Shogun is the main DPS of this comp, whose Burst depends on the energy used by team members. Both Sara and Yae Miko have high cost bursts, which maximize the effectiveness of Raiden. Raiden's skill also increases the DMG of Yae's burst, allow her to deal even more Electro damage.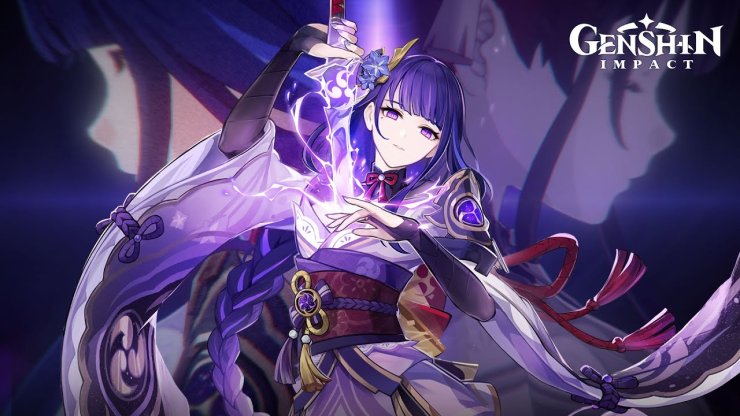 Sara at C6 is one of the best electro support abilities in the game - it increases Electro Crit damage by 60%, allowing Yae Miko and Raiden Shogun to dish out incredible damage. Bennett is the last piece of support for the team, providing heal and ATK boost for team members. Furthermore, he can also trigger Overload when needed.
Alternative Choices
Kazuha can be a good replacement for Kujou Sara in Yae Miko team comps. He provides decent Elemental Damage boost and crowd control, grouping enemies up for Yae Miko to deal damage. Venti and Sucrose are also decent if you need crowd control. Players can also sub in a Hydro support character like Xingqiu or Mona to create an Electro charged team. Afterward, adds Kazuha or Venti to spread Hydro around.
3. Yae Miko Gear Build
Best Yae Miko Weapon
Overall the best catalyst to use on Yae Miko is Kagura's Verity, her signature weapon. The weapon boosts Yae with a three-stack Kagura dance effect that increases elemental skill damage and all elemental damage. This catalyst for a Yae Miko main build that has Yae as the main core of the team. Therefore, you don't need to worry about getting it if you are using a Yae burst build.
Alternatively, players can use either the Skyward Atlas for damage. The Widsith and the Solar Pearl are also good alternatives.
Best Yae Miko Artifact
There are a lot of different options you can use on Yae, however, they all depend on how much ER she can get. As C0 Yae needs a lot of Energy Regeneration, you need to keep at least 150% (if she has a battery like Fischl or Raiden) or 200% if not. If you have enough Energy Regeneration, the 4-piece Emblem of Severed Fate set is the best choice. Otherwise, you can use 2 pieces of Emblem of Severed Fate and 2 pieces of Thundering Fury for an extra 20% ER and 15% electro damage bonus.
If you are running an Electro Team, the 4-piece Thundersoother is a great choice. It increases damage against enemies affected by Electro by 35%.
>>> Read more: Genshin Impact 2.4: Best Noelle Team Comps For DPS And Support