Be careful before checking out the top list of saddest movies Korean because you won't be able to stop crying whenever watching any of them. These popular movies have also made a huge impression on the audience.
Let's check out the following list of saddest movies Korean with Gurugamer.com!
Top List Of Saddest Movies Korean (1/2)
Miracle In Cell No.7 (2013)
The first name on the top saddest Korean movies list is Miracle In Cell No. 7 - a classic comedy-drama movie that wet the eyes of not only girls but also any watchers across the world. It was directed by Lee Hwan Kyung in 2013 and revolves around a mental father who was put into the jail. In prison, he made friends with many other prisoners.
According to the strict regulations in this prison, family members of prisoners are not allowed to visit them, but the father always misses his little daughter, and then his inmates made a plan to take her to the prison. A series of hilarious situations take place and at the end of this movie, even the most difficult watchers can't stop crying.
Hope (2013)
Like Miracle In Cell No.7, Hope is amongst the top 10 saddest movies Korean that have caused an uproar in the netizen community in both Korea and the world. It managed to steal the tears of crores of watchers across the world.
Hope is based on a true case in Korea - a case of Na-young that happened in 2008. An 8-year-old girl was raped and beaten by a drunk man, aged 57, on her way to return home. However, the disgusting man served an only-12-year prison sentence, leading to the wrath across Korea.
>>>Read more: Top Most-Loved Christopher Nolan Movies Including Christopher Nolan Next Movie, Tenet
Train To Busan (2016)
Amongst the saddest movies Korean, the movie contains lots of horror scenes as zombies attack each other and innocent humans. However, in the chaotic situation, watchers suddenly see humanity and a powerful desire to keep living, and the most impressive thing, the close relationship between father and daughter.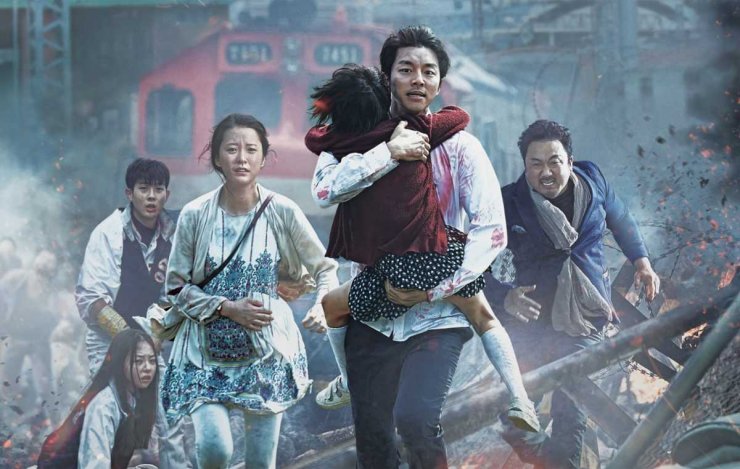 The sacrifice of the father in a bid to protect his kid doesn't just leave the merciless pains for the daughter but also condolences to the audience. Train To Busan is not a simple action-horror film, it is also known as a melodrama film full of humanity that wets the eyes of crores of watchers.
Reply 1988 (2015)
Released in 2015, the TV series reminds us of the Korean society in 1988. Reply 1988 revolves around the warm affection for family members, pure friendship, and close relationships between neighbors.
The TV series stars lots of famous actors including Park Bo Gum, Lee Hye Ri, Ryu Jun Yeol, and Sung Dong Il and it's not hard to comprehend why it gained such huge interest.
Kill Me, Heal Me (2015)
The renowned TV series Kill Me, Heal Me revolves around Cha Do Hyun (Ji Sung) - a third-generation business heir. It doesn't worth mentioning if he doesn't develop dissociative identity disorder after an accident. Kill Me, Heal Me shows a struggle of the main character on the way to control himself before being beaten by one of his seven identities.
In this TV series, there are many scenes to mention painful child abuse issues in modern society in Korea. The cast includes Ji Sung, Park Seo Joon, and Hwang Jung Eum.
>>>Read more: Mouni Roy Upcoming Movies To Date: All You Need To Know
Top List Of Saddest Movies Korean (2/2)
Goblin (2016)
When it comes to the saddest Korean movies on Netflix, Goblin, also known as Guardian: The Lonely and Great God, must take a slot. The TV series manages to combine fantasies with romance and bring it to the audience. The story revolves around Kim Shin - an outstanding military general who lives eternally for 939 years to look for a bride who can help him break the curse.
Goblin drew huge attention from the audience from the first episode and gained great success with a rating of 18.7% for the last episode. It also becomes one of the four highest-rated Korean drama in cable TV history.
Moon Lovers (2016)
Referring to sad Korean movies that make you cry many times, Moon Lovers deserves a try. The historical TV series gains lots of success due to its attractive content and good performance of the main cast including Lee Ji-eun (IU).
In this TV series, Hae Soo is transported backed to the past in a total solar eclipse day. Things begin as she faces lots of trouble with the royal princes in the Goryeo Dynasty. Friendship, love, a fight for power, and a sad ending follow the original version.
Hotel Del Luna (2019)
Hotel Del Luna is located in Seoul but it just serves ghosts. The owner of this strange hotel is a beautiful but suspicious and avid woman - Jang Man Wol (IU). She has been stuck in Hotel Del Luna for thousands of years to pay the price for her sins and wait for a special person.
The plot revolves around beautiful Man Wol and her love story, as well as mysteries in this place. Hotel Del Luna received lots of praise from the audience.
Chronicle Of A Blood Merchant (2015)
Based on the best-selling novel written by renowned Chinese writer Yu Hua, Chronicle Of A Blood Merchant mentions Korean society in the 1950s when all people lived in poverty and distress. The movie shows the audience a social realism style, relationships, and family values.
The audience can be easily moved to tears when watching Chronicle Of A Blood Merchant, especially in the scenes showing a close relationship between fathers and children. The movie represents a group of people in the old society.
Crash Landing On You (2019)
Crash Landing On You is the last name on the Top 10 saddest Korean movies list. With the main cast including Huyn Bin and Son Ye Jin, this TV series managed to unleash the madness in the world last year. It mentions a funny but tearful love story of the main couple coming from the South and North Korea.
Crash Landing On You is recognized as a Korean TV series that reaches a rating of 21.7%. It has officially become the highest-rated tvN drama and the second-highest-rated TV drama in cable TV history, following Reply 1988. In addition to funny scenes, it also includes lots of touching separation scenes that must wet the eyes of the audience.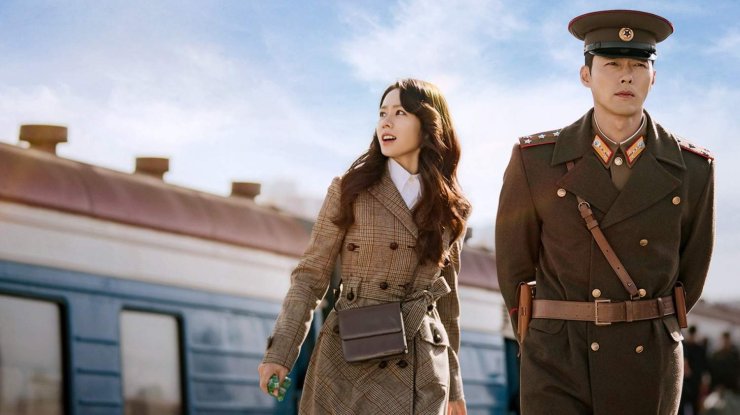 The Korean film industry has produced lots of hot movies that draw huge attention from the audience and critics across the world. Especially, saddest movies Korean tend to easily make the audience cry tears of rage according to the characters' moods.
Follow the latest news about hottest movies and actors on Movies section at Gurugamer.com!