Before entering the Bollywood film industry, Mouni Roy started her career with TV shows in 2006 and until now, fans across the world have followed and waited for the Mouni Roy upcoming movies. The former model has joined in 10 movie projects including 08 latest movies and 01 upcoming movies.
What are they? Now, let's list all of these movies with Gurugamer.com! Tell us what the best movie to your liking is.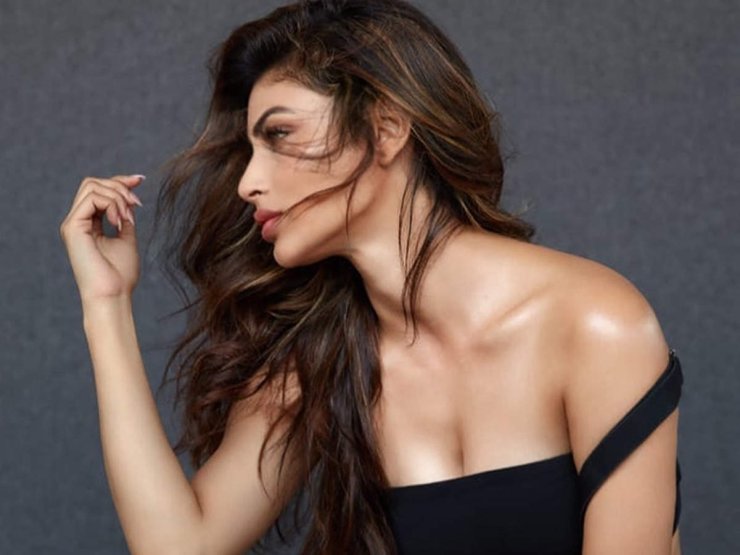 Mouni Roy Upcoming Movies (1/2)
Run (2004)
The Mouni Roy first movie is Run, an action comedy-romance film that was directed by Jeeva in 2004. The main cast of Run includes Bhumika Chawla and Abhishek Bachchan. In this movie, Mouni Roy made a special appearance as a background dancer in the song "Nahi Hona".
Hero Hitler In Love (2011)
Hitler lives in the village named Ishqpura and loves giving support to soul-mates. He falls in love with a Pakistani girl, Sahiban (Mouni Roy), and hopes to live with her. Additionally, he has a strong passion for racing cars, but after losing the Asian Car Racing competition, Hitler wants to demand justice and win Sahiban's heart.
>>>Read more: Will Smith Latest Movie & Earliest Movie List: From Bad Boys To Gemini Man
Mahayodha Rama (2016)
Mahayodha Rama is an animated film that received lots of mixed reviews from the critics and the audience. When it comes to its animation, this movie is good, especially when it was actually made in 2008. However, because it was officially released in 2016, the audience across the world wants something more in Mahayodha Rama. The movie narrated the familiar story from Ravana's perspective and was supposedly only for kids.
Tum Bin II (2016)
The next movie on the Mouni Roy upcoming movies list is Tum Bin II. It is a romantic drama film directed by Anubhav Sinha. Tum Bin II revolves around the love story between Taran, Amar, and Shekhar. Things begin when Taran loses her fiancé Amar after an accident. In this movie, Mouni Roy plays the role of herself for the song "Nachana Aonda Ni".
Mouni Roy Upcoming Movies (2/2)
Gold (2018)
Gold: The Dream That United Our Nation gets inspired by the journey of the first national hockey team in India to the Olympics in the summer of 1948. Akshay Kumar plays the leading role of Tapan Das while Mouni Roy, Vineet Kumar Singh, Amit Sadh, and others make an appearance as supporting roles. The movie was released on the Independence Day of India, August 15.
Mouni Roy stars as Monobina Das in this movie and managed to receive a nomination for the Filmfare Award for Best Female Debut. Gold marked the first time the Bollywood actress performed a key role in a movie project.
>>>Read more: James Bond: No Time To Die Script Spoiled Before The Official Release Date
K.G. F: Chapter 1 (2018)
This period action movie is directed and written by Prashanth Neel. It revolves around a poor guy, Raja Krishnappa Bairya Rocky who pursues wealth and power in Bombay. K.G. F: Chapter 1 received two awards for Best Special Effects and Best Action at the 66th National Film Awards. Mouni Roy made a special appearance for the role of Lucy in the Gali Gali song.
Romeo Akbar Walter (2019)
Romeo Akbar Walter is one of the latest movies of Mouni Roy. This movie is a good choice for those in love with action-thriller movies directed by Robbie Grewal. Mouni Roy plays the role of a spy with two various personas including Sharaddha Sharma and Parull.
Romeo Akbar Walter gets inspired by Ravindra Kaushik's life. The plot revolves around a banker who manages to pass an espionage test given by the RAW agents. He then works as a spy in Pakistan where his missions are always covered by emotional and physical challenges.
Made In China (2019)
The second movie on the latest movie list of Mouni Roy is Made in China directed by Mikhil Musale. The movie revolves around a businessman in Gujarat and his journey to China to look for the business prospects. Made in China features Rajkummar Rao as the leading role while Mouni Roy plays the role of Rukmini Mehta.
Brahmastra (2020)
Brahmastra is amongst the Mouni Roy upcoming movies 2020. There haven't been lots of specific details on this action fantasy movie. The main cast includes Amitabh Bachchan, Alia Bhatt, Ranbir Kapoor, and Mouni Roy. This movie is expected to release in five languages including Hindi, Malayalam, Kannada, Telugu, and Tamil in December this year.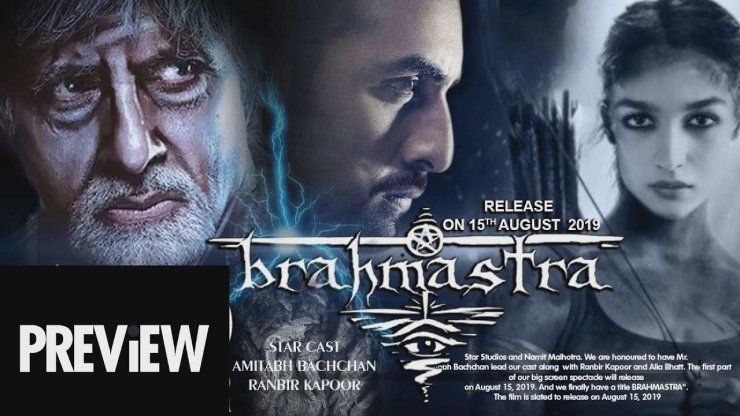 Although there haven't been many revealed names on the Mouni Roy upcoming movies list, this actress has paid more attention to develop her acting career in the Bollywood world. Fans can keep following the latest news about her and many other actors on the Movies sections at Gurugamer.com.