After the success of Spiderman: Far From Home in 2019, fans across the world have looked forward to Tom Holland upcoming movies day by day. Gaining fame from the role of Spiderman, a superhero in the Marvel Cinematic Universe, the 1996-born actor belongs to the list of young actors who have drawn huge attention from the audience due to their special characteristics.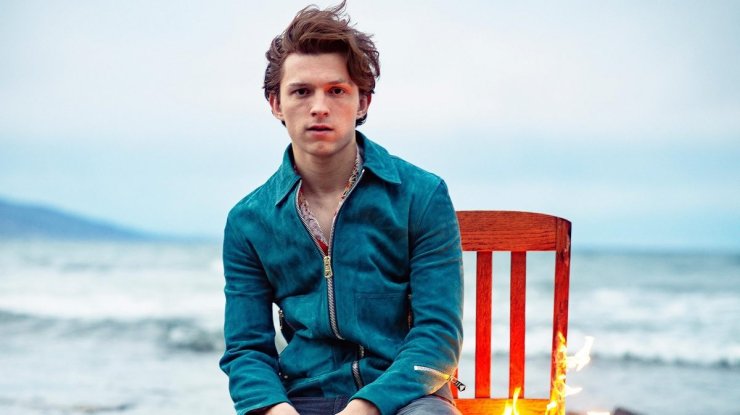 Whenever referring to Tom Holland, the audience first thinks about an unfussy and truthful guy in spite of his success as a rising star in the Hollywood film industry. Moreover, the 24-year-old actor is also well known for his hard work as continuing trying new roles to have more space to develop his acting career and meet his lovely fans.
If you are waiting for the next time this guy accidentally reveals the plots of the next Marvel movie, it will take lots of time because the third movie of Tom Holland's Spiderman series is scheduled to hit the screens in July 2021. However, if you are a big fan of the lovely actor, you can meet him in some other hit movies in 2020 and even 2021.
Now, let's check out Tom Holland upcoming movies with Gurugamer.com!
Tom Holland Upcoming Movies (1/2)
Onward (2020)
It is obvious that Tom Holland doesn't just impressively play the role of Spiderman but he also works well as a voice actor. After completing the voice work in Dolittle and Spies in Disguise, the Spiderman was invited by Pixar and Disney to play the lead role in the computer-animated urban fantasy-adventure movie, Onward. The movie was officially released at the box office on March 6. It revolves around a journey of two elf brothers to look for the existence of magic. And things that happen during this interesting adventure sometimes become more magical than a true destination.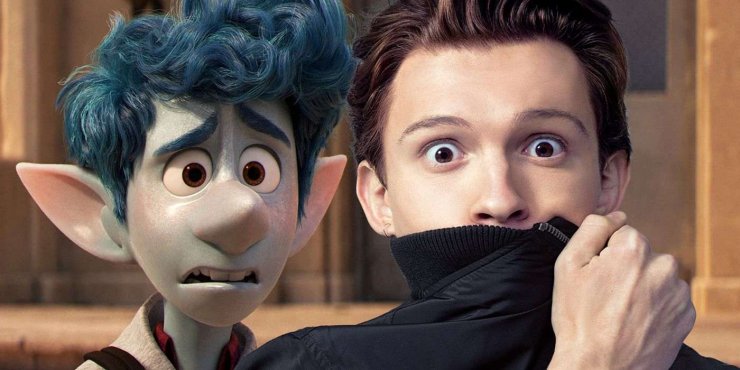 In the Onward movie, Tom Holland voices Ian Lightfoot. On his 16th birthday, Ian gets a present from his deceased father. With this special present, Ian and his brother Barley can help their father come back for a single day. Onward also marks the reunion of Tom Holland and one co-actor in the Avengers: Endgame franchise, Star-Lord Chris Pratt who makes an appearance as Barley, Ian's brother.
>>>Read more: The Highest Paying Bollywood Actress List, Deepika Padukone Takes A Slot
The Devil All The Time (2020)
The next movie on the list of Tom Holland upcoming movies 2020 is The Devil All The Time - another movie in which the young actor teams up with a star from the Marvel Cinematic Universe. Accordingly, Spiderman Tom Holland and Captain America Chris Evans reportedly join in a psychological thriller film of Netflix. Tom Holland makes an appearance as an orphan named Arvin Russell while Chris Evans is a corrupted local policeman.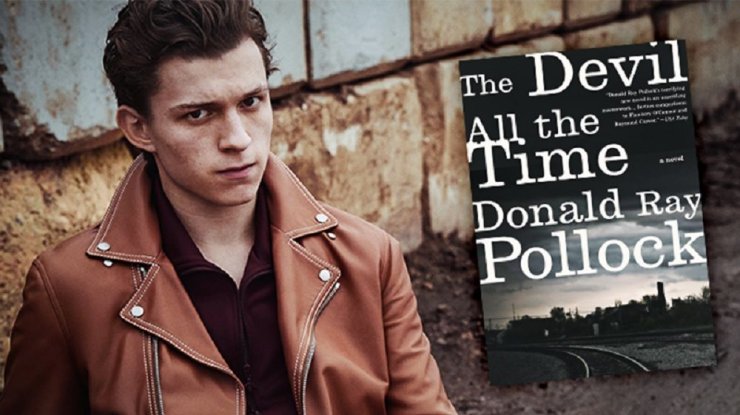 The Devil All The Time is a combination of fates of people in Ohio after World War II ends. The cast of the upcoming film also includes Robert Pattinson, Eliza Scanlen, Bill Skarsgard, Gabriel Ebert, and Mia Wasikowska.
Tom Holland Upcoming Movies (2/2)
Cherry
Cherry is another movie on Tom Holland upcoming movies list. And accidentally, the latest movie directed by Russo brothers after Avengers: Endgame is a combination of two talented directors and Tom Holland. The crime drama movie marks the first time the English actor plays the lead role since the two movies of Spiderman.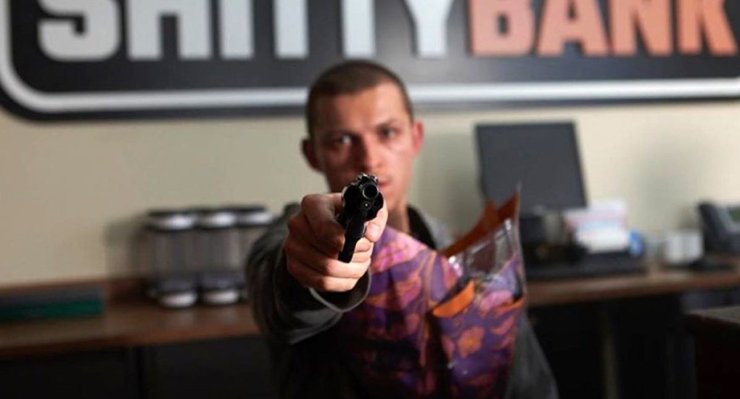 Cherry is based on a semi-autobiographical debut novel written by Nico Walker who worked as a military doctor. He was also addicted to heroin before becoming a bank robbery. Joe Russo promises that the role in Cherry must bring complete freshness to Tom Holland. However, there have been no specific details about the official release date of this movie.
>>>Read more: Top List Of Saddest Movies Korean That Make You Cry Many Times
Chaos Walking (2021)
Another promising movie of Spiderman Tom Holland in the period of post-production is Chaos Walking. The upcoming movie is classified into the science fiction genre and mentions a dystopian world in which all kinds of creatures can read and comprehend others' thinkings. In Chaos Walking, Tom Holland teams up with Daisy Ridley, beautiful Rey in the Star Wars series.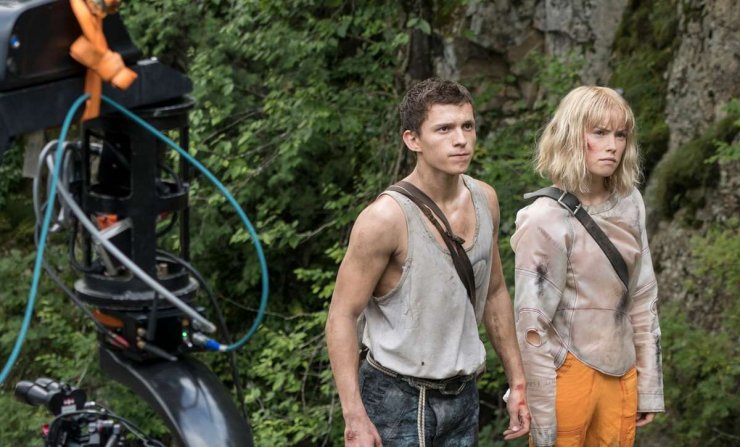 Chaos Walking is based on the first part of the Chaos Walking trilogy, The Knife of Never Letting Go. If this movie gains lots of success, it is likely that fans will have a chance to watch its sequels in the future.
In addition to four movies as mentioned above, the list of Tom Holland upcoming movies also includes Uncharted that is scheduled to release on 16 July 2021. However, the film-makers haven't yet leaked lots of information about this movie. While waiting for the latest movies of Tom Holland, film fans can follow the breaking news of this lovely guy and other famous celebrities in Movies section at Gurugamer.com.