Being well-known as one of the biggest film industries in the world, Bollywood is the home for many talents including male and female coming from all over the country. When it comes to the richest actress in India 2021, there are a lot of names to come to your mind but who is the richest one? Check out the most famous, rich, and beautiful leading ladies of Bollywood in 2021 in the following list!
Top 10 Richest Actress In India 2021 10. Zareen Khan - Rs 28 crore
Although being absent from the silver screen for years, Zareen Khan is still one of the richest Bollywood actresses at the moment. By January 2021, Zareen Khan's net worth is approximately $3M (Rs 28 crore). Most of her income comes from her acting and modeling career as well as several endorsements. 9. Amy Jackson - Rs 35 Crore
With around $5M (Rs 35 Crore), the British rose of Bollywood Amy Jackson lands in the 9th place of top 10 richest actress in India 2021. Despite being born in England, she started to grow her career in the film industry in general and Indian cinema in particular. Apart from featuring in Bollywood films, the former Miss Teen World is also familiar to South audiences. 8. Shruti Hassan - Rs 45 crore
Thanks to her stunning appearance and charming acting chops, Shruti Hassan manages to carve her niche in the Indian film industry as the top actress of the nation. She is popular in Bollywood, Tollywood and also Kollywood. After working as an actress for more than a decade, she has earned $6M (Rs 45 crore) and become one of the richest actress in India in 2021.
After being away from films for 3 years, Shruti Haasan is all set to make a comeback with a Telugu action thriller called Krack this year. 7. Parineeti Chopra - Rs 56 crore
Being well-known as an acclaimed actor, model, and singer, Parineeti Chopra leaves everyone in awn for racking up a whopping sum of money which is far bigger than many male counterparts. Her talent and reputation have been acknowledged by not only the audience but also the critics and National Film Awards and Filmfare Awards she received are solid proof. 6. Kangana Ranaut - Rs 93 Crore
When it comes to the richest Bollywood actress 2021, the name of Kangana Ranaut cannot be missing as she is not only a talented and powerful actress but also a powerful director and influencer in India. Her net worth which is reportedly Rs 93 Crore in 2021 comes from different sources including acting salary, endorsements and personal business. 5. Sonam Kapoor - Rs 95 crore
Hailing from one of the most famous Bollywood film clans, it's quite easy for Sonam Kapoor to soar into fame and make a profit of $13M (Rs 95 crore) for herself. Let alone the combined net worth of Kapoor and her husband Anan Ajua, the actress has been undoubtedly one of the wealthiest actresses of the country over the years. 4. Priyanka Chopra - Rs 186 Crore
Being popular not only in India but across the world, it's not a big surprise to know that Priyanka Chopra is one of the top richest actresses in India 2021. In fact, the former Miss World has a reputation as the highest-paid Bollywood actress net worth 2021. According to some sources, she normally charges 10-15 Crore for a single movie.
In addition to that, she also earns profits from many other endorsements and ventures.
Suggested post: List Of Top 10 Highest Paid Indian TV Actors: Kapil Sharma, Hina Khan 3. Katrina Kaif - Rs 210 Crore
Having estimated $30M (Rs 210 Crore) net worth, Katrina Kaif is one of a few powerful leading ladies of Bollywood of the past few years. The actress, who earned a whopping sum of money from her blockbusters, also has a lot of endorsement deals with international brands and features in several ads. 
Despite much criticism, mixed opinions and controversies, Katrina Kaif still retains her position in the entertainment industry over the years. 2. Deepika Padukone - Rs 351 crore
The next one who tops the list of richest actress in India 2021 is none other than Deepika Padukone, the reigning queen of Bollywood. While her talent is undeniable, the stunner also gains a reputation for being humble and straightforward. According to some trusted sources, her net worth by January 2021 is $47M, equivalent to Rs 351 crore.
In fact, Deepika's net worth is even higher than that of her husband Ranveer Singh. The actor is said to make around Rs 207 crore so far.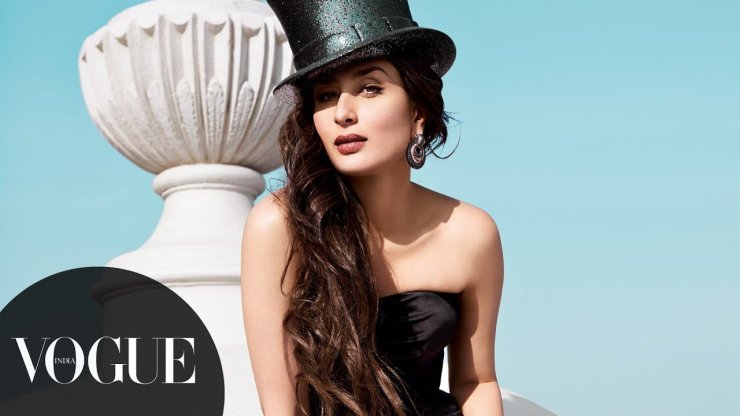 1. Kareena Kapoor Khan - Rs 420 Crore
Kareena Kapoor is no doubt the richest actress in India 2021 that you have been looking for. Apart from being well known as the top Indian actress, PeeCee is also gain a reputation as the wife of Bollywood superstar Saif Ali Khan. There are a lot of other reasons which explain the fame and wealth of Kareena Kapoor. Apart from stealing the spotlight for her glam and grace, she also makes headlines for her classy lifestyle with extravagant mansions and luxury cars.
Above is the list of richest actress in India 2021 that you need to know. There is no doubt that all of them are so talented and charming that they deserve the current reputation and power. If you're a fan of India cinema, stay tuned with Gurugamer.com for the list of the richest actress in the India 2021 and the latest news about the entertainment world.
Also read: Hottest Tollywood Heroine Name: Ileana D' Cruz, Anushka Shetty And Many Others