As one of the highest-paid actors in India, Ranveer Singh must be amongst the most-watched names in the Bollywood movie industry and fans always want to update the latest list of upcoming movies of Ranveer Singh. Until now, the 1985-born actor has been recognized via many awards including 04 Filmfare Awards. Many may know that he has taken a slot in Forbes India's Celebrity 100 list for many years.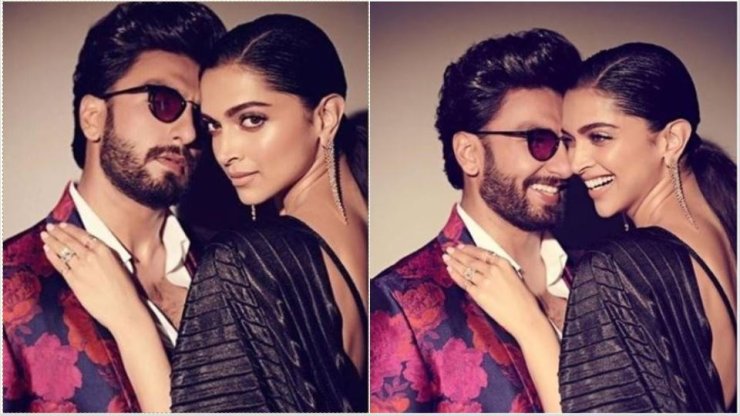 Now, let's check out the list of upcoming movies of Ranveer Singh 2020 with Gurugamer.com! You may soon realize why he has gained such success!
List Of Upcoming Movies Of Ranveer Singh (1/2)
Jayeshbhai Jordaar
The first name on this list is Jayeshbhai Jordaar - an upcoming comedy movie that is written and directed by Divyang Thakkar under the production of Yash Raj Films. The cast of this movie includes Ranveer Singh, Boman Irani, Ratna Pathak Shah, and Shalini Pandey. Jayeshbhai Jordaar started filming in the last month of 2019 and completed three months later. It is scheduled to hit the screens on October 02 this year.
In this movie, Ranveer Singh plays the lead role of Jayesh Parekh, also known as Jayeshbhai Jordaar. The man in Gujarati always pursues equal rights between females and males in modern society.
>>>Read more: Ileana D'Cruz Upcoming Movies: Update The Latest Movies Of The Actress With A Vibrant Smile
Sooryavanshi
In 2020, Ranveer Singh has joined in 04 movie projects in the Hindi language and Sooryavanshi is one of them. Rohit Shetty directs this film and therefore, fans of this film director can guess which genre Sooryavanshi belongs to. That's true. It is another action film that revolves around police officers. In other words, the second name on the list of upcoming movies of Ranveer Singh is the fourth movie in Shetty's Police Universe. As mentioned above, Sooryavanshi mentions a leader of the Mumbai Anti-terrorism Squad Veer Sooryavanshi and his teammates in a struggle against terrorists who are aiming at Mumbai. The release date of this movie is reportedly in November 2020, the same day at the Diwali festival.
List Of Upcoming Movies Of Ranveer Singh (2/2)
83
With a short name, 83 is a sports drama movie that is scheduled to release in December this year. In addition to Ranveer Singh, the cast of the upcoming movie also includes many other renowned actors such as Deepika Padukone, Tahir Raj Bhasin, and Saqib Saleem. This movie marks the collaboration of producers including Vishnu Vardhan Induri, Sajid Nadiadwala, Deepika Padukone, and Khan. It's not hard to guess that 83 revolves around cricketers and the 1983 World Cup. It's great to watch 83 and Ranveer Singh's performance on this Christmas.
>>>Read more: Tom Holland Upcoming Movies: The Latest List Of Spider Man Tom Holland
Ghoomketu
Ghoomketu is the first movie with Ranveer Singh's appearance to hit wide screens this year. It is a product of Pushpendra Nath Misra, the director who has been recognized many times by noble awards like Clio Awards and Cannes Lions International Festival of Creativity. The cast of the comedy-drama movie includes Ragini Khanna, Nawazuddin Siddiqui, Ila Arun, Anurag Kashyap, and more. Ranveer Singh just makes a cameo appearance in this movie. Ghoomketu mentions a young writer in a small town that desires to turn his dream into true in Mumbai. He sets up a plan to look for his worth in the Bollywood movie industry within 30 days. However, at the same time, his family also tries to bring him back even by using their political relationship. The audience must have a good time watching this Hindi-language movie.
Ghoomketu was postponed many times before it was officially shown in the ZEE5 platform on May 22, 2020. In fact, the film-makers intended to theatrically release it but the COVID-19 outbreak ruined all of their plans.
Gully Boy
Back in 2019, director Zoya Akhtar made a musical drama movie called Gully Boy that stars Alia Bhatt and Ranveer Singh as lead roles. Meanwhile, the supporting roles of this movie include Siddhant Chaturvedi, Amruta Subhash, Kalki Koechlin, and more. As suggested in its name, Gully Boy revolves around a coming-of-age story in which we can be easy to find enthusiasm, intense fascination, and the youth. Ranveer Singh plays the role of a final-year student named Murad Ahmed who comes from the Dharavi slums in Mumbai. Murad dreams to become a top rapper in India and he always tries his best to turn it into true. Additionally, the movie also mentions his love story with Safeena Firdausi, from happy moments to separation, and reconciliation. Gully Boy is a must-watch movie if you want to live in a young age once again or awake your desire to achieve your dream.
Ranveer Singh has taken part in the Bollywood movie industry since 2010 and has a huge number of fans. With up to 4 upcoming movies of Ranveer Singh 2020, the talented actor has proved his undeniable attraction to the cinematic world. Let's wait for his great performance in the next movies!
Keep updating the latest news about Ranveer Singh and other Bollywood actors in the Movies section at Gurugamer.com!