End Cities are special structures that spawn in the End. They are populated by Shulkers (whose shells can be used for shulker boxes) and are the only place where you can get an Elytra in Minecraft. Overall, End City is one of the hardest zones in the game, as you need to beat the Ender Dragon to get access to it. In this article, we will show you how to conquer the End Cities in Minecraft.
1. How to find End Cities in Minecraft
Even after the arrival of Ancient cities in Minecraft, the End cities are still one of the best structures to loot in the game.
Method 1: Explore and Find End City
First, just go to the End dimension via the Minecraft End portal, which spawns in a stronghold. Players will need 12 Eyes of Enders to activate it. Then, you need to kill the Ender Dragon (if you haven't already done so).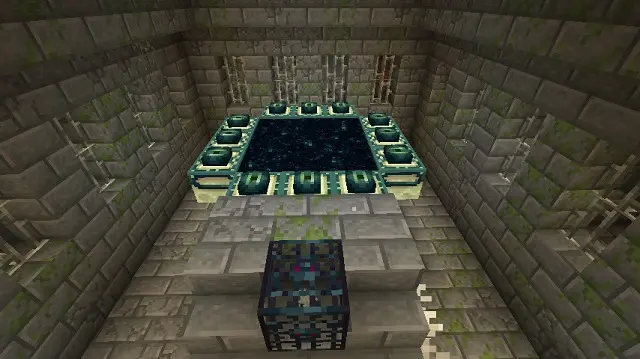 Once the dragon is dead, you need to search for End gateway portals. They are small floating structures made of Bedrock with a small portal in the middle.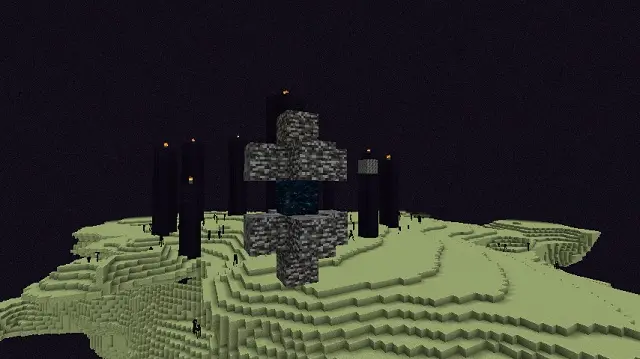 Throw an Ender pearl into the small portal. You will be teleported to the outskirts of the End dimension. Here, you have to build bridges between floating islands until you find the End cities. Just skip the smaller islands as they don't have anything worth checking out.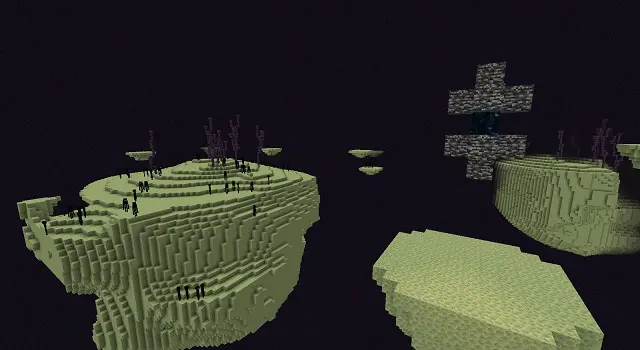 Method 2: Use Command to Find End City
If you want to skip the exploration and don't mind using cheats, follow the steps below to find and reach the End city in Minecraft using console commands.
First, turn on the cheats in your Minecraft world. You will find the "Allow Cheats" option in the LAN World settings on the Java edition and the "Activate Cheats" toggle in world settings on Minecraft Bedrock edition. Afterward, go to the End dimension similar to method 1. Just use the following command to find the coordinates of the closest End City:
/locate structure minecraft:end_city (on 1.19 & higher)

/locate minecraft:end_city (on older editions) Finally, players can either teleport or manually travel to those coordinates.
Method 3: Use Minecraft End City Finder
The last and final way to locate End cities is by using a third-party tool. Follow these steps to use the End city finder tool to easily locate the End city in Minecraft:
First, you need to find the seed code of your Minecraft world. If you play Java, use /seed command to display your world seed. Meanwhile, on the Bedrock edition, you can find your seed code under the world settings in the pause menu. After that, open your favorite internet browser on Windows and navigate to Chunkbase's End city finder tool. Here, input your world seed code in the "seed" column and select your game's edition and version from the dropdown list. Then, go to the End City map on the same page and hover over the black dots. Each dot represents a different End city. While you are hovering over it, the coordinates for that particular End city will appear on the bottom left corner of the map. Use these coordinates to then navigate to the End City location in-game or teleport to it. 2. How to conquer End Cities in Minecraft
Preparations
End Cities are really dangerous, as it is populated with hordes of highly damaging Shulkers and Endermen. You need diamond tier gears and a range weapon to deal with the shulkers. Furthermore, remember to bring highly nutritious food and healing items, as the journey might take a while. A crafting table can be useful as well, in order to make shulker boxes along the way Strategy
While the End Cities are dangerous, conquering them is actually quite easy, as there are only Shulkers and Endermens inhabited these islands. As long as you know how to deal with these critters, it would be easy.
Shulkers are invulnerable when closed. Whenever you see a Shulker, just wait until it opens then hit it repeatedly with a sword or shoot it with a bow. Against Endermens, you can either use a carved pumpkin head to ignore them... or melee them using weapons. Don't try to shoot them with arrows, as they can dodge all projectiles.
If you got hit by the Shulkers and get inflicted with Levitating, just use a Slow Falling potion or Enderpearl to get out. It is best to find an Elytra first to ignore this problem altogether.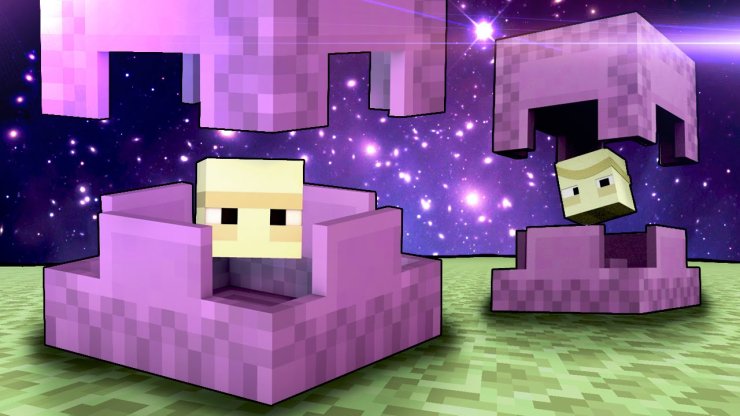 Interested in more of our articles related to Minecraft? Please check out this post to find out more about Top 5 Best Structures To Find Rare Loot In Minecraft.