Modding is one of the most important parts of a sandbox game like Minecraft, as the game could definitely use more content. While modding on the PC version is fairly straightforward, dealing with Minecraft Pocket Edition (or Bedrock version) on mobile can be a little bit tricky. In this article, we are going to show you how to download and install mods in Minecraft Pocket Edition. 1 - Things to know before installing mods
There are two ways for you to install mods in Minecraft PE, through a third-party app or manual.
Aside from version requirements, it is best to read the fine print instructions in any mod before downloading. They might have custom crafting recipes, require enabling experimental mode, or force you to travel to specific locations to get the mod functioning properly. For example, if you are installing a car mod, you need to read up their guide on how to build a car.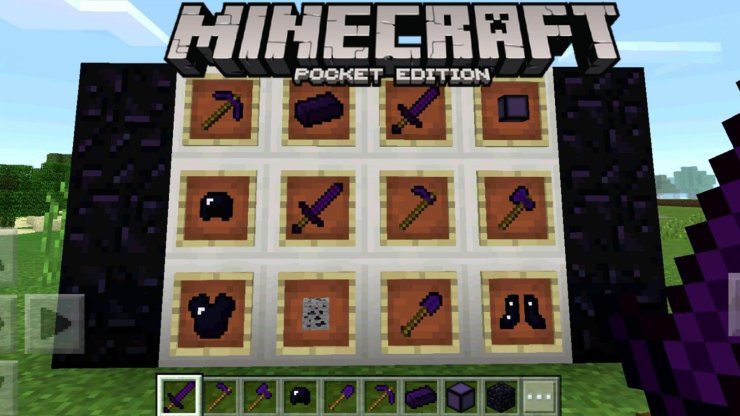 Furthermore, not all Minecraft mods and add-ons will work with all versions of the game, and some mods that are still floating around the net haven't been updated so they may not work well with Minecraft PE.
It is recommended to start with a new world with any MCPE add-on, as the mod might make substantial changes to your game (or even be incompatible with your current seed).
2 - How to download mods in Minecraft Pocket Edition with a third-party app
Step by step guide for installing Minecraft PE mods
Simply follow these steps to download and install mods for Minecraft on your Android or iOS device:
Go to the App Store/Google Play Store and look for "AddOns for Minecraft PE (MCPE)".
Open the App after the installation is completed.
Select the desired mod and select "Copy to Minecraft."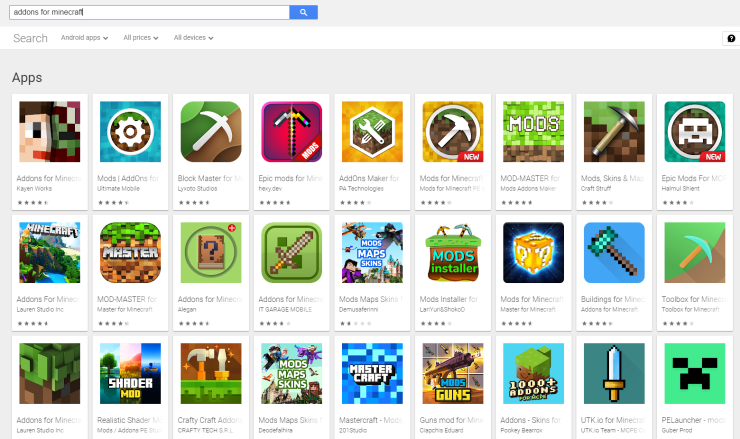 To create a New World in Minecraft using mods, players need to do the following steps after download and install the mods:
Play > Create New > Create New World
Scroll down to the Behavior Packs or Resource Packs section on the left panel. Select either of them, pick a mod then tap+ below it. Select Activate to mark it for activation in your new world.
Tap Create in the panel to the left to start a new world with mod activated.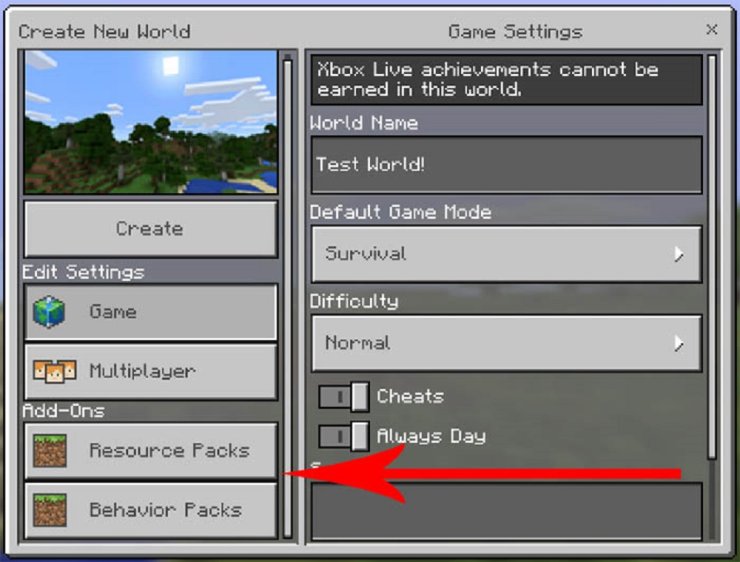 Features of AddOns for Minecraft PE
AddOns for Minecraft PE is an app that streamlined the installation of mods on the mobile version of the game. It features Maps installer, Resource pack/ Texture pack installer, Skins installer and Seeds installer.
3 - How to install Minecraft Pocket Edition mods manually
Installing mods manually gives you more freedom to choose and a greater browsing range. The list of available mods through the app is much smaller compared to what you can get by yourself. Mcpedl.com is the main page for downloading mods for Minecraft PE.
Install mods in Minecraft PE iOS
Players can browse Mcpedl.com for any add-ons they need, then download them to their phone through the Safari browser. When browsing, keep in mind that you are specifically looking for files with .McWorld, .McPack, and .McAddon. Only those formats would work on your iOS device.
Just skip the ads on the download page, choose the green download icon with the file size, and select "open in Minecraft" when it completes. The downloaded mods begin to load when you see the "import started" message appears at the top of your device.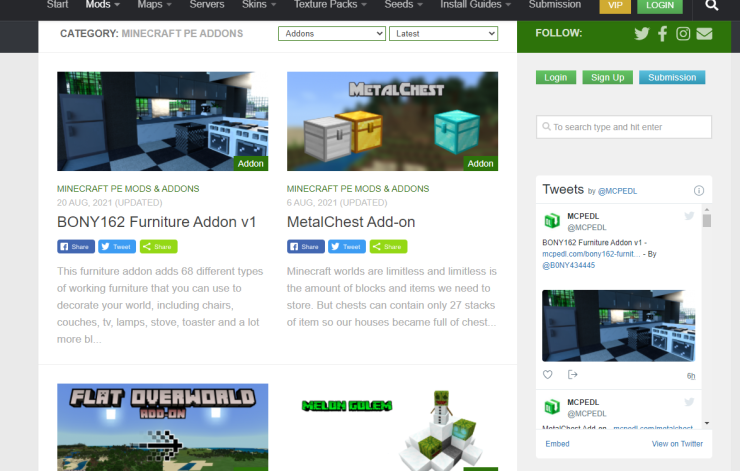 Install mods in Minecraft PE Android
Manually installing mods on Android works almost the same as in iOS, however, you have to download the FX File Explorer app first (if you don't have any File Explorer app on your device). File management apps like this allow you to find and apply your mod much faster.
After installing the file management app, just browse Mcpedl.com and download the mods and Minecraft texture packs you want that use the .mcpack or .mcworld file extension. Afterward, open the downloaded files using file explorer and import them to Minecraft Pocket Edition.
After installing the mods, just switch to Minecraft and create a new world similar to the steps mentioned above in section 2.
This is the end of our guide for installing mods in Minecraft Pocket Edition. Interested in more of our articles related to Minecraft? Please check out this post to find out 5 Underwhelming Mobs In Minecraft That Need Upgrades.