Minecraft texture packs a total visual overhaul as well as an easy way to prep things up in case players feel the blocks are looking quite drab. Be it applying a new theme to your world or only changing how it looks to make the whole scene more appealing, these upgrades can do you justice.
What are the best texture packs in Minecraft and how can you use them? Here's a rundown on everything you need to know.
Table of Contents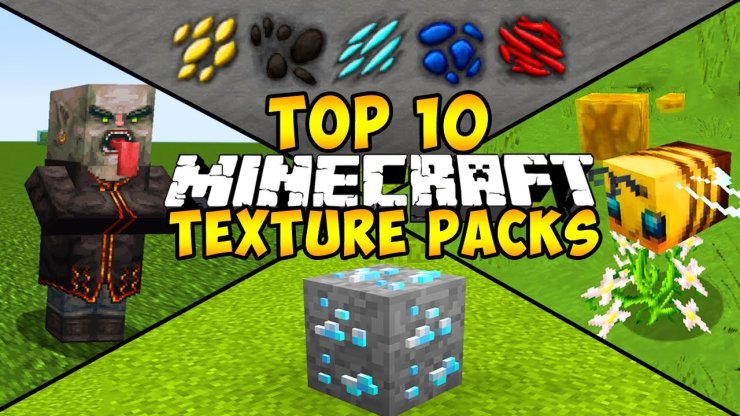 How to install Minecraft texture packs
It's been years since the first launch of Minecraft and installing texture packs in Minecraft has become easier. Before getting to the best texture packs Minecraft 2021 part, learn these steps to get them running without a big fuss:
Download your desired texture pack and launch the Minecraft Launcher. Note: Choose the newest and stable Minecraft version instead of the beta ones.
Open Minecraft, then choose "Options" from the main menu.
Scroll to find "Resource Packs".
Select "Open Resource Packs".
Now put the texture packs you just downloaded into the folder. They will function in an unzipped or zip file.
Drag them to the right-side column.
Reorder the add-on packs for them to load in the right order.
The best texture packs in Minecraft
What is the best Minecraft texture pack? Our top 10 has the best ones you can choose from.
1. LB Photo Realism Reload
Just as much as Minecraft itself, the pack has been there since day 1, so we are not surprised that it has the biggest number of downloads. LB Photo Realism Reload is currently having more than 2.5 million downloads on Planet Minecraft alone.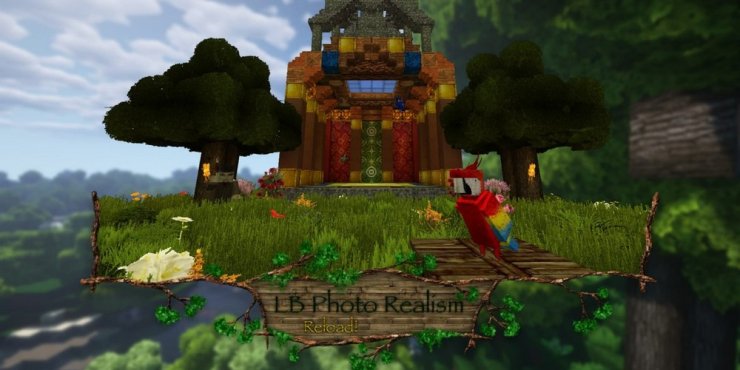 It is also the answer to the question of "what is the most realistic Minecraft texture pack?" The lovely swap makes trees appear more fluffy while the grass is realistic. This marks a radical change from the authentic texture and is ideal if you want your world to have maximum realism without any absurdity.
2. LUNA HD
Luna HD is yet another name among the best texture packs Minecraft 2021. To be able to access this high-quality pack, players must sign up to Patreon of the team.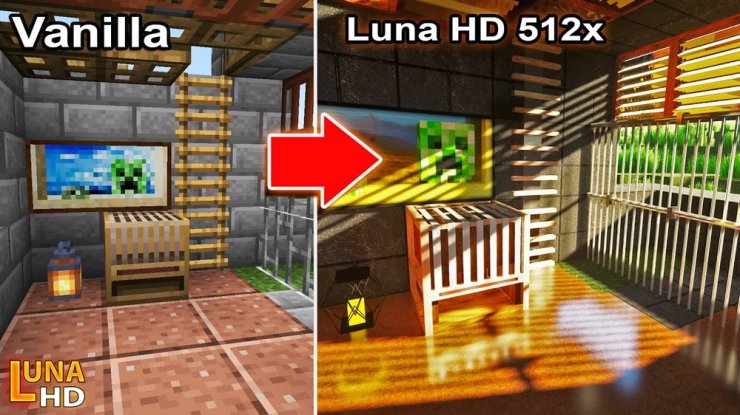 They can also download the 32x pack and sign up to get higher resolutions.
3. Eternal Hearts
This quirky pack which is inspired by the Kingdom Heart series is also one of the best texture packs in Minecraft.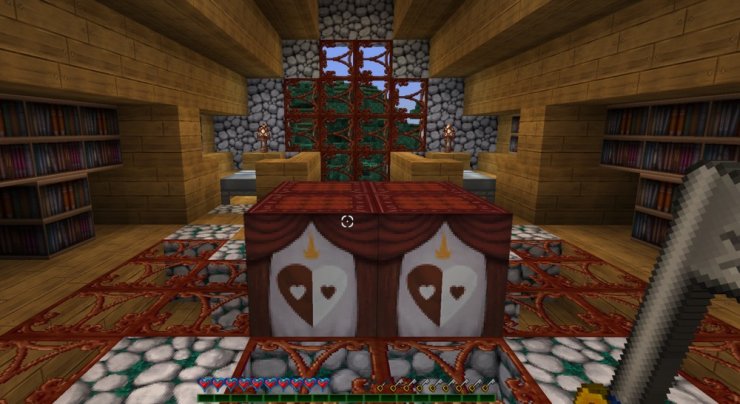 Its best bit is that rather than emphasizing basic item reskins, it is created to organize an ambiance that feels familiar to the JRPG series without being too obvious.
4. X Ray Texture Pack
X Ray Texture Pack offers you a literally clear look into the game. For instance, you will see dirt blocks, sand blocks, and stone blocks in their most transparent form.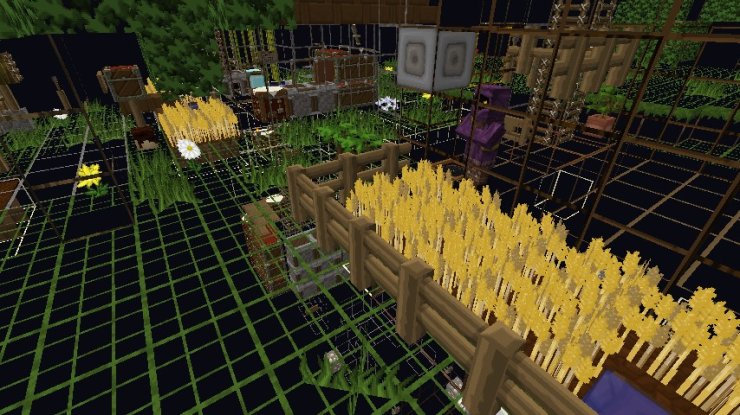 It provides you a vision of which way to take on in order to seek Minecraft ores or essential materials you want from mining.
5. Bloom, Bright, and Retro
Sprinkle a pinch of bright paint onto your Minecraft worlds with Bloom, Bright, and Retro. It is an aesthetic resource pack that transforms your texture into an old-school, high-contrast Nintendo style.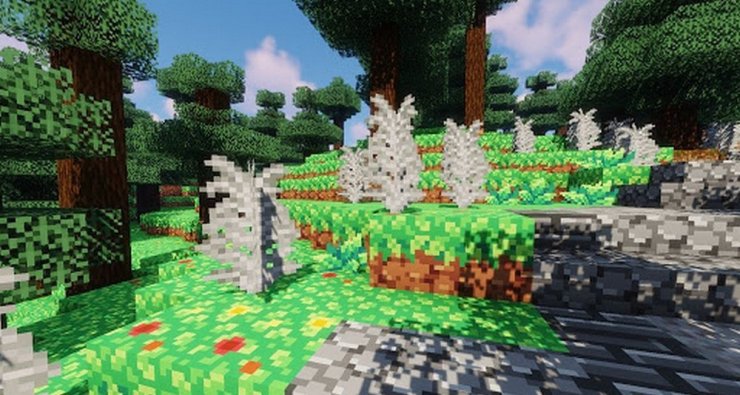 Also, there is an add-on that lets you flaunt Master Sword from Zelda. You can totally go save the realm like a hero you lowkey wanted to be.
6. Modern HD
What is the best Minecraft texture pack? Modern HD is totally one option to consider.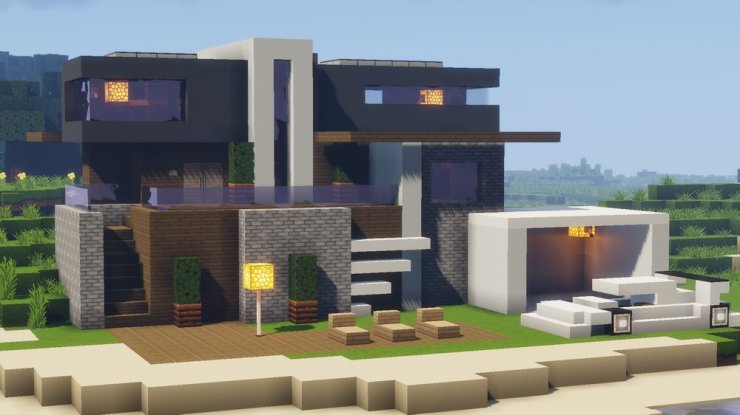 It is perfect for those who want to make prime real estate and realistic structures and transform the wild into a more homely location. Modern HD truly shines when you try to set up a cityscape with your friends or looking to make a modern abode.
7. Jolicraft
This is by far the most appealing Minecraft texture pack and it's been available for a long while now. Everything in Jolicraft is cute, from wolves with little teeth sticking out to a whole delightful shebang.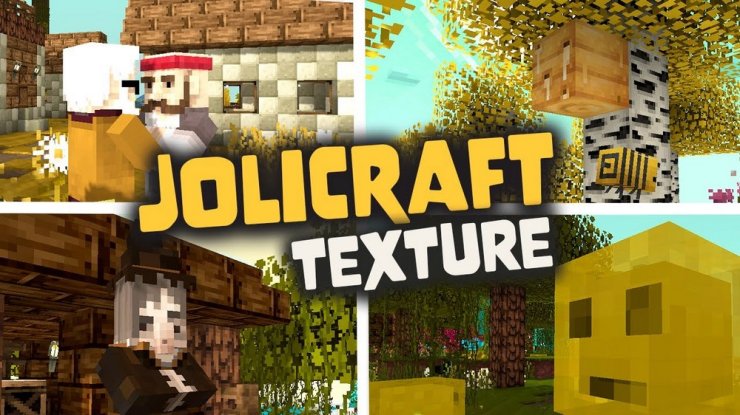 The texture pack is a match for those looking for a chill, lo-fi jaunt amidst the wilderness.
Also read: What Texture Pack Does Technoblade Use In Minecraft? How To Download It
8. Anemoia
Anemoia makes you feel like you have stepped into a dream world. Its vivid textures are cartoony, bold, yet incredibly soothing with cool green, purple, blue tones. It's like your whole world is aquatic.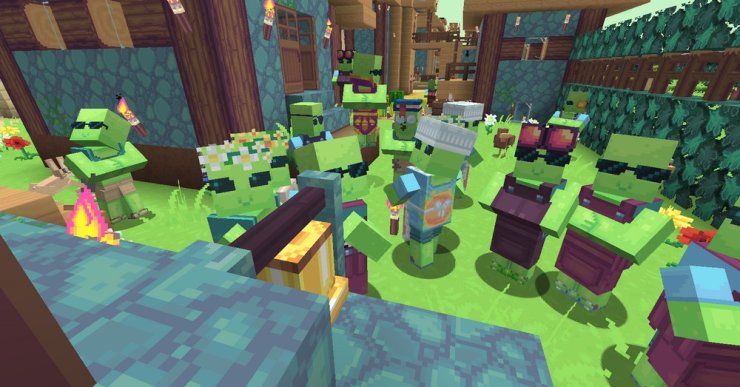 9. CoterieCraft
This is another texture pack that stays true to the first look of Minecraft while still seeks ways to improve and refine the textures.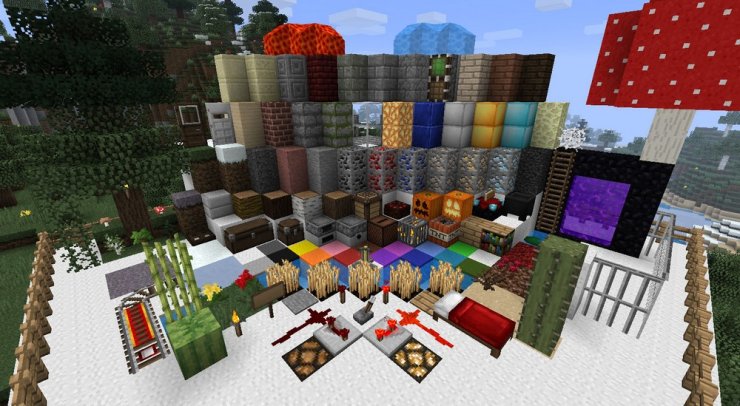 10. RetroNES
Players can go back in time with RetroNES – one of the top resources packs out there. It has an adorable old-school color palette as well as heavy-knit black outlines.
Although the artist stopped their work on it a period of time ago, it has luckily been revived and updated for the 1.16 version.
Related post: Easy Ways To Get Diamonds In Minecraft | Minecraft Guide