The base game of Minecraft is rather plain, and because of that, most players improve Minecraft graphics and performance using mods. There are a lot of mods to choose from, and among them, Optifine is probably the most popular. It optimizes several aspects of the game and drastically improves smoothness.
However, getting the right Optifine settings can be tricky. In this article, Gurugamer is going to showcase a complete guide for Minecraft Optifine settings in 2023.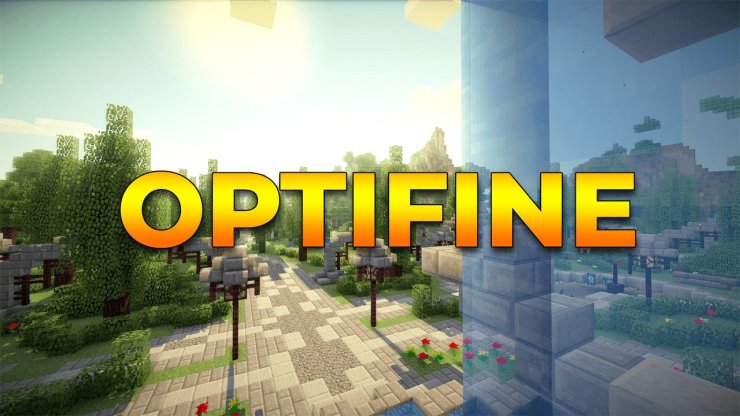 1. How to install Minecraft Optifine mod
Optifine is a Minecraft optimization mod that allows the game to run faster and look better. It has full support for HD textures and many configuration options. Follow the step-by-step guide below to install Optifine mod for Minecraft 1.19:
Download the latest Optifine mod on Optifine official website.
Run the installation file and press "Install". Players will need Java to be able to open it.
Once the installation process is complete, players need to run Optifine from their Minecraft launcher. Click the little up arrow next to the PLAY button and look for a version that is titled Optifine.
It is important that the mods option under the "Installations" tab is checked. Otherwise, Optimize will not show up.
2. Best Minecraft Optifine Settings 2023
Once the program is installed, Launch the game and go to Options > Video Settings. Below are the best Optifine settings for FPS boost: Graphics
There are three options in Graphics — Fast, Fancy, and Fabulous.
Fabulous: The best-looking option. Pick it only if you have a sufficient rig.
Fancy: This is the balanced option between look and performance.
Fast: This is the best option for high framerates.
Overall, if your rig is average or above average, use Fast. If your rig is Good, use Fancy. These two settings would yield the best performance for your machine.
Dynamic Lighting
Dynamic Lights allows hand-held and dropped light-emitting items such as torches to illuminate the blocks around them. This option greatly improves how the game looks. For performance players can either pick fast or OFF depending on their rigs.
In Dynamic Lighting, there are three options to choose from —  Off, Fast, and Fancy.
OFF: No dynamic lighting.
Fast: Dynamic lighting is updated every 500ms
Fancy: Real-time dynamic lighting
Smooth Lighting
This option makes the lighting in Minecraft smoother and less "blocky". However, this could make it hard to determine where mobs would spawn. In Smooth Lighting, there are three options to choose from —  Off, Minimum and Maximum.
Off: It makes the game faster than ever.
Minimum: It balances both quality and FPS.
Maximum: It will make the gameplay a bit slower.
Overall, it is safe to use either Minimum or Maximum depending on your rig as this option does not affect performance that much.
Shaders
For the best performance, players might want to have the shaders option off. However, it is possible to get certain low-spec shaders that make low-end PC run Minecraft more smoothly.
Details There are a lot of options in the Details tab - players can just turn them all off if their framerate is not up to par yet.
However, the Entity Distance setting is probably the costliest. Other effects can be safely enabled, as long as that particular setting is tuned low.
Cloud: OFF
Trees: Fast
Sky: OFF
Sun & Moon: OFF
Fog: Off
Translucent Block: Fast
Dropped Items: Fast
Vignette: Fast
Entity Distance: 100
Cloud Height: OFF
Rain & Snow: OFF
Stars: OFF
Show Capes: OFF
Fog Start: O.8
Held Item Tooltip: ON
Swamp Colors: OFF
Alternate Block: OFF
Biome Blend: Off
Animations
For the best performance, all animation settings should be set to OFF. These settings hit the hardest when players visit the Nether dimension, which contains a lot of lava. It is possible to turn off all flame and lava animation to deal with this issue while enabling the rest.
Quality While turning everything off is an option, it is possible to leave everything on except for Better Grass and Better Snow. These 2 are the costliest settings.
Performance The performance tab contains settings that improve Minecraft's Framerate. This is why players install Optifine. It is best to leave them all ON.
Render Regions: ON
Smart Animations: ON
Smooth FPS: ON
Chunk Updates: 1
Laxy Chunk Loading: ON
Fast Render: ON
Fast Math: ON
Smooth World: ON
Dynamic Updates: ON
Others
Autosave is a useful option, allowing you to save your progress in case your game crash mid-session. Make sure to set a small duration like 10 or 12 minutes in the Autosave tab. Apart from the Autosave tab, here are the useful settings that might improve your gaming experience.
Lagmeter: OFF
Show FPS: OFF
Weather: ON
Fullscreen: OFF
Screenshot Size: Default
Debug Profiler: OFF
Advanced Tooltips: OFF
Time: Default
Show GL Errors: ON
Fullscreen Model Current.
>>> Read more: How To Customize Armors In Minecraft 1.20