Open world games are fairly graphically demanding and require a lot of resources to run, especially newer ones. However, if you don't have a good enough PC to run them, there are still other classic titles that low ends players can enjoy. In this article, Gurugamer is going to showcase the top 5 best open world games for low end PC without graphics card.
Best Open World Games For Low End PC Without Graphics Card
1. Fallout: New Vegas
If you are looking for a worth-playing modern RPG under 10GB, Fallout New Vegas is probably the top pick. In this game, players would step into the shoes of the Courier, who's on a revenge quest across the desert of post-nuclear apocalypse Nevada. The storytelling and world-building aspect of FNV is probably the best part of the game. With the story and faction system, your decisions during quests would affect the destiny of the region and the ending you get. Not many RPG manages to get a good story with decisions and consequences. Gameplay-wise, New Vegas is another heavy RPG, with more than 10 stats for players to juggle around, tons upon tons of perks, and hundred of main and side quests. 2. The Elder Scrolls V: Skyrim
Amongst all games Bethesda ever released, The Elder Scrolls V: Skyrim is probably the best. The story revolves around the player character, Dragonborn, in their quest to defeat the dragon Alduin to save the world.  The game takes place in Skyrim, the northernmost land in the world of Tamriel, heavily inspired by Northern Europe. The best part about Skyrim is that there are just so many things to see and do. The open world is massive, filled with both marked and unmarked quests, alongside a lot of zones to explore. The game continues the open-world tradition of its predecessors by allowing the player to travel anywhere in the game world at any time, and to ignore or postpone the main storyline indefinitely. The RPG system is fairly deep, with players being able to choose between ten main races and 18 skill trees. Skyrim's combat is the usual "sword and sorcery" style, with players improving skills the more they use it.
3. Dark Souls
Dark Souls is generally regarded as one of the most influential games in the last decade because of its unforgiving difficulty. There is no tutorial, no hand holding, no pause. Players are given a weapon then kick out into an unforgiving world.
The combat system is probably the best part, with everything in the game hitting hard and fast. You need to learn the moves of enemies, how to use your weapon, and correct timings in order to come out on top. The world design in Dark Souls is probably the best part of the game, as every area in the game is connected to each other in a brilliant way. Massive hidden areas and features await the most dedicated adventurers. The PVP/Co-op aspect of Dark Souls is also liked by fans. Players can invade others to fight as a red spirit or aid them against bosses as a white spirit. 4. Sleeping Dogs
Sleeping Dogs is an action RPG set in the open world of Hong Kong. Overall, the game is more or less GTA but in a Chinese City, with a different culture and details. The story revolves around Wei Shen, an undercover police agent who's infiltrating the Sun On Yee Triad.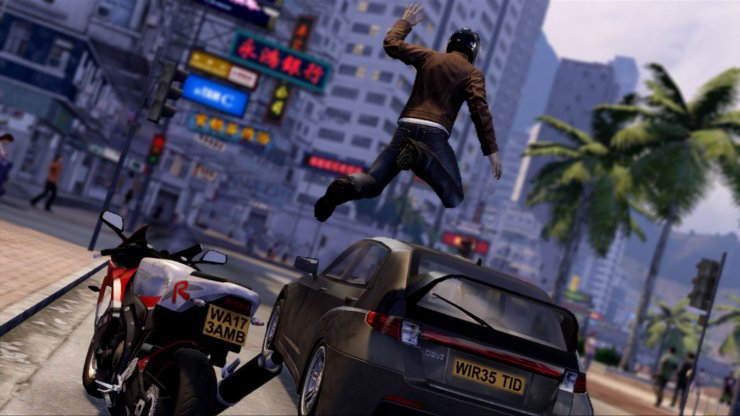 The gameplay focuses on Shen's fighting, shooting and parkour abilities, with the melee combat comparable to that of Batman: Arkham Asylum. Players can fight opponents from any direction with attack, grapple and counter moves. These three basic commands are chained with character movement to create combos - you can also perform environmental attacks for extra damage as well. There are three types of XP in this game: Triad, Face and Police XP. Each serves a different purpose, with higher levels unlocking new abilities like hot-wiring cars and disarming opponents.
5. Borderlands
Borderlands is an ARPG/FPS set in a unique "space western" fantasy setting. The game lets you explore the world of Pandora as one of the 4 Vault hunters, in a quest of finding the fabled Vault. Borderland is a looter shooter with randomized drops similar to Diablo. There are millions of weapon combinations that you can find in Borderlands, with Orange being the most powerful.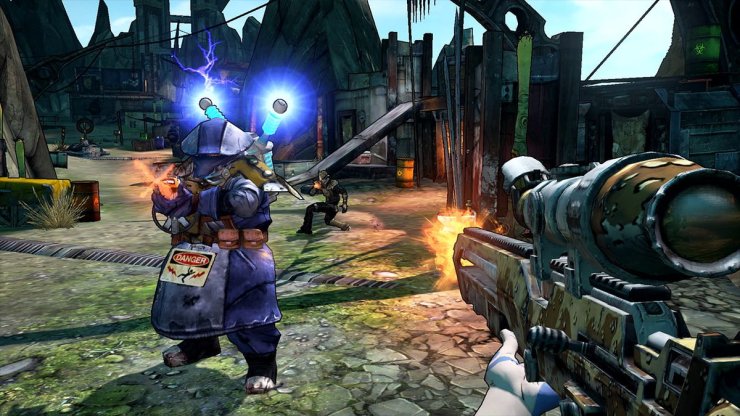 The story is fairly unremarkable, with the four vault hunters racing against a corporation for the keys to open a treasure vault. Each Vault hunter has a different skill tree and one or more unique abilities. Completing quests and defeating foes earns in-game money and experience, which is used for expanding this skill tree. Co-op is a core feature of Borderland, with the players getting the chance to team up with up to 3 others to tackle the challenges Pandora has to offer. >>> Read more: Top 5 Best Attack Helicopter In GTA Online 2022