It's the classic plot to the perfect fantasy action game: A gallivant through a land riddled with plague, its inhabitants badly deformed by said plague and driven by a single purpose: destroying you. There's no doubt that they would succeed in killing you a couple of times, if the land itself didn't do that first. Still, at the end of the road - if you do make it that far - you will have the honour of striking the killing blow over the head of an evil king!
What more not to want?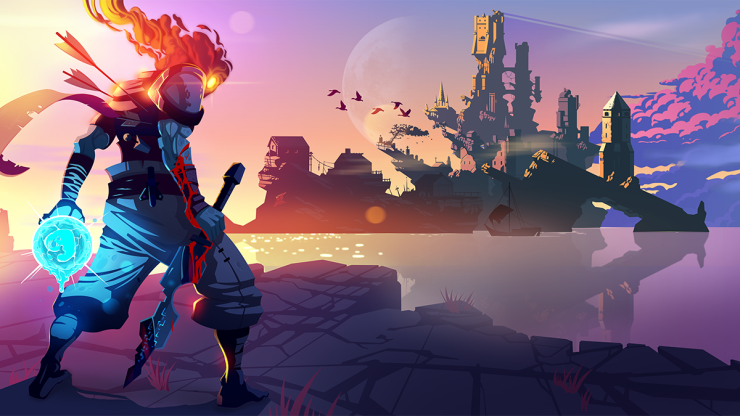 Well, if that's truly what you want, then Dead Cells is just the thing for you. The game has plenty of undead baddies for you to flex your sword-fighting skills upon.
But surprisingly, if you play Dead Cells, the bountiful enemies in the game would be one of the last things that would occupy you, as you'll be too busy wondering where you head went, why you're dead but you can't stay dead, and the true story behind the awful things happening in the game's world. Still, even though the mysteries themselves might be mind-captivating, do try to take a break from all of these thoughts by enjoying the beautiful world that the game had constructed and presented to you.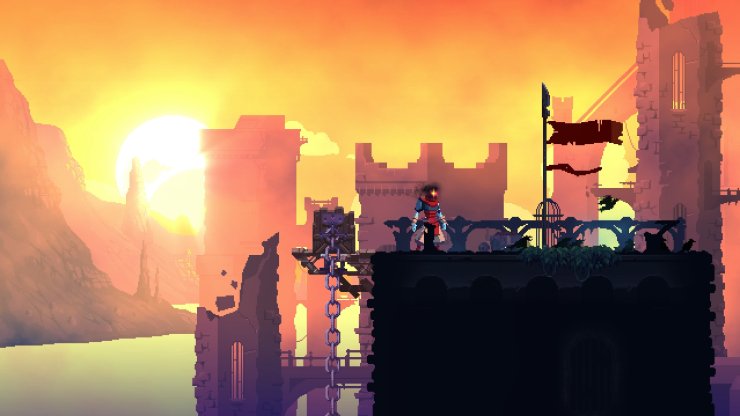 Praise-Worthy
Dead Cells is no doubt fun to play. It is too fun to play, as a matter of fact. One of the best mobile games of this year if I were to be completely honest. Everything about the game is worth praising, from the design, the gameplay, down to the soundtrack and the overall plot. All aspects of the game interlocked with one another to provide a nearly seamless gaming experience that you couldn't help but be addicted to.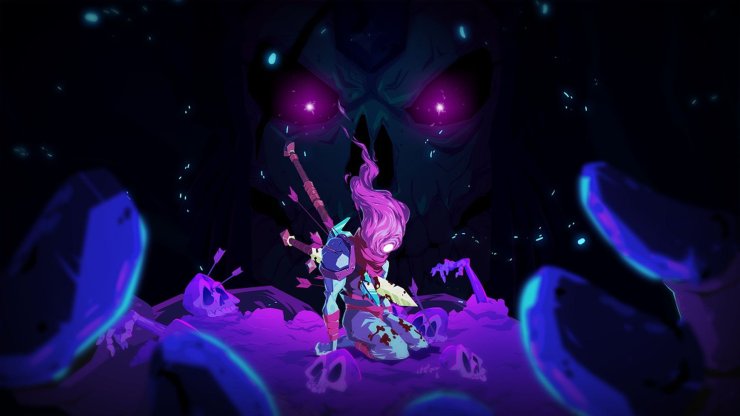 But it's not a faultless game, the controls - in spite of the fact that the developers had clearly made an effort to create as natural and fluent of a control scheme as possible to help with the highly complicated and fast-paced game - is inadequate. Although advanced control customisation is available, no matter what your settings are, it's far too easy to screw up a dodge, miss a jump, or worse, move in the wrong direction. Everything is made even more frustrating when you have to play on a slate of glass screen that's your phone. The game was immeasurably easier when played on PC or consoles with a keyboard or a controller but alas, we can't have everything we want in life.
Brilliant Design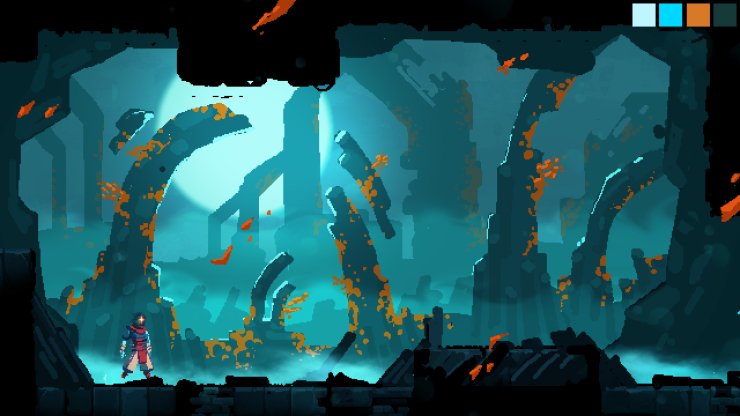 When it comes to game design, everything boils down to the visual and sound department. It is as integral and as important to the overall experience as the gameplay itself. Without a good design team backing up a project, the game could easily turn either into a complete monstrosity that would ruin the reputation of the studio, or a mediocre time sinker.
But the developers behind Dead Cells absolutely nailed it in this aspect: The music is brilliant. The quick tempo of the music is an energy boost all within itself, driving you to go faster, hit harder, and risk more than you normally would. That's why if you want a game that can seriously keep your senses on a tip-top shape, this is quite a perfect title.
The greatness of the game's sound design is not only in the music, but also in the sound effects. The sound effects you got when you hit an enemy, or breaking down a door are satisfying to the ears. Each action feels like there is a weight and a meaning behind it, so if you can pair your phone with a good pair of headphones or earphones, you're in for a very good time.
Art
While the developers have already outdone themselves with the audio, the most exceptional part of the entire game must definitely be the art. To say that it's gorgeous and excellently presented would be an understatement. Yes, it doesn't have the latest graphical engines nor lifelike details, but the pixel art is extremely pleasing to the eyes with the high level of polishing the developers had clearly put into it.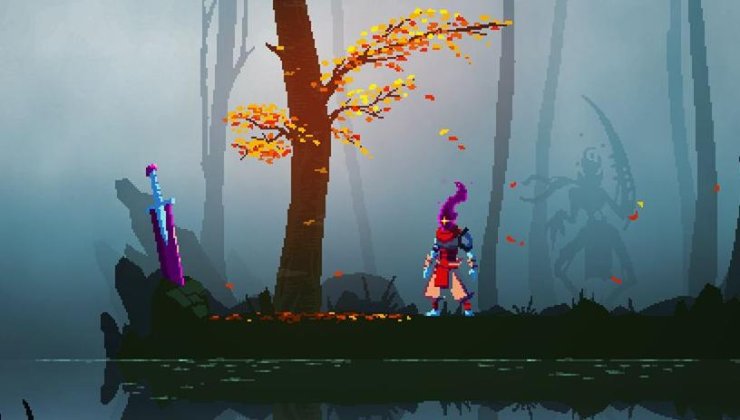 Don't believe me? Just take a short break from Ramparts and just bask yourself in the beautiful view. Peer into the open, clouded skies from within Clockmaker's Tower for a magnificent vista of the surrounding world. Last but not least, once you have reached the Throne Room, the entirety of the island will be revealed to you in all of its glory. Trust me, you will definitely find yourself lost in amazement as you look upon this brand new world.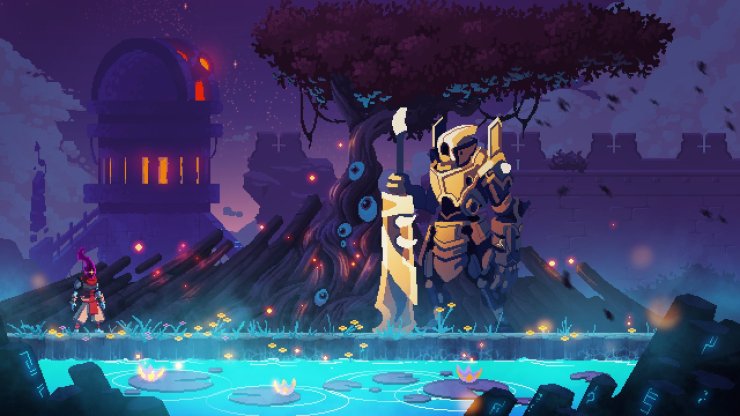 But although being visually striking is a fine plus in a video game, it just took the second place in the grander scheme of thing. The way that the information on the screen is displayed to the player will decide ultimately whether they will enjoy it or shun it. Dead Cells passed this test with flying colours. Enemies are visually distinct, and the way they're animated is fluent and as realistic as animations could be.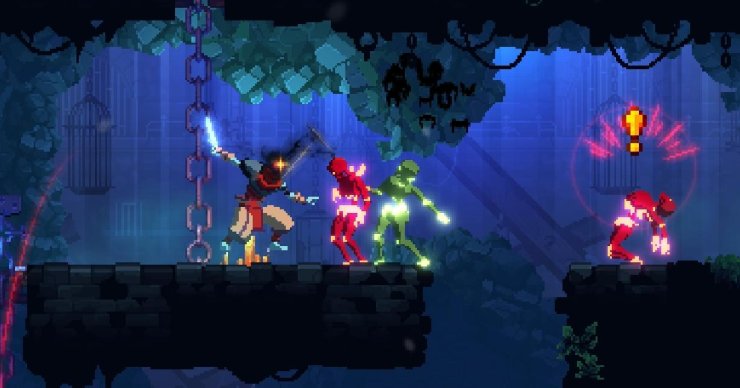 Of course, in the process of playing, you might be able to spot a couple of flaws. But they're nowhere major and I assure you, they will not ruin your gaming experience. In-between the design and animation of the enemies, reading through their lores and learning how to differentiate them, learning their weaknesses and strengths to keep you on top of the game will be one out of the many things you find yourself enjoying. They managed to transform the often tedious and frustrating part into something that's actually enjoyable, and I've got to give them credit for that.
Overall feels
In-between the sound and the art design, Dead Cells is a fun game to just sit down and relax with in general. Of course, "relax" is used loosely here. You cannot put your guard down for even one second with the game's fast-paced combat, but it's bringing you on a rewarding and exhilarating adventure each time you open it.
It rewards you for every parry you make and for experimenting with weapon combinations to create greater synergies, … That sense of accomplishment can well within you to make the entire experience worth it. Finding the correct combinations to deal with undead archers, beating a giant scorpion until it flips belly-up to the skies, dead, outsmarting a zombie, and leap around shield-bearers as they do their maddened charges - is a prize in itself that's better than any achievement badges you could ever possibly find.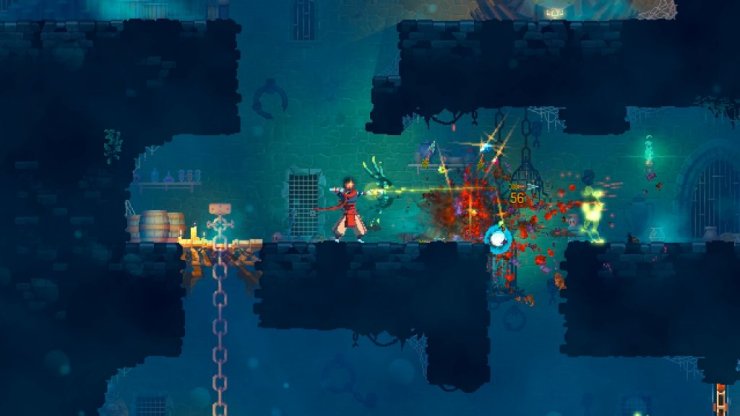 The satisfaction will reach its apex every time you defeat a particularly difficult boss, or strike down a tough monster, or beat a level in record time … there's no shortage of fuel for your inner competitiveness in Dead Cells.
Gameplay Design
Dead Cells, at its core, is a 2D hack-n-slash game that follows the philosophy of famous games like Dark Souls and Bloodborne. The game was made so to be excessively difficult and every monster, even the weakest, can pummel you to a pulp if you're not careful. That is the reason why it can be very rewarding every time you figure out a solution to bypass a level or manage to lay low a difficult boss. To make the game even more interesting, on top of the inherent difficulty of combat is a rogue-lite system (Or some people likes to call it as the "RogueVania" system). Every death can reverse the course of your adventure to the start, but you can keep all of the equipment and tools you had unlocked in your previous life.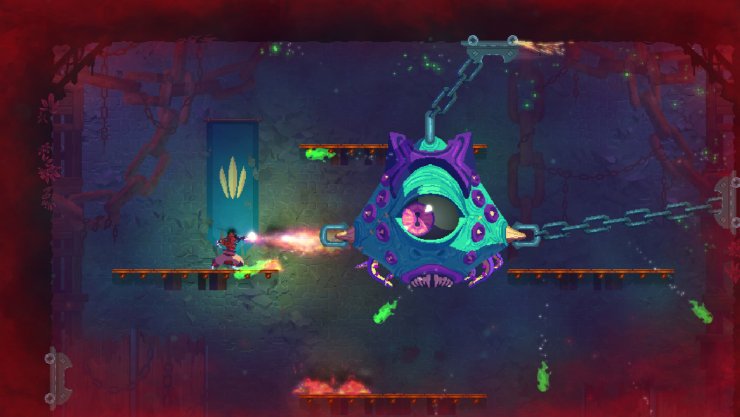 Finding all of the exotic weapons and tools in the game is one incentive for you to go out and explore the world. But another thing is that there are numerous ways for you to finish a stage. No matter which roads you take, the ending is still the same. However, with each playthrough, you can find your journey to be drastically different from how you remember it, with not only different sceneries, but also different enemies, blueprints, equipment, as well as secrets.
RogueVania-esque
Dead Cells build upon the original concept of RogueVania, in which new gears and equipment can drop from defeated enemies. However, they always drop in the form of blueprints and you will have to do research to be able to use them. There are a couple of exceptions to this rule, like amulets and monsters will sometimes drop equipment you've already researched, but aside from those, don't expect free gears without efforts. If the players fell dead before they could reach the safe zone at the end of each biome, everything will be lost, including all blueprints acquired, gold, and cells. These safe zones are not just the place for you to find reprieve for a few seconds, they're also the place you can upgrade your gears, unlocking new gears, fill up your health bar, and maybe take up a mutation.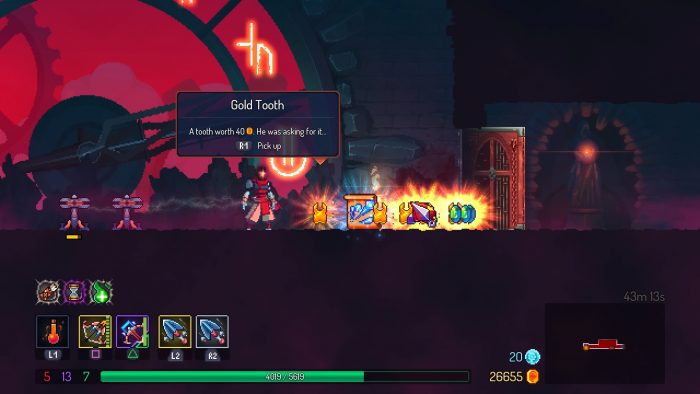 Mutations are like additional perks. They're technically passive abilities that can improve your stats and make your life a hell lot easier battling monsters day in and out. But before you dive headfirst into this, remember that you only have three mutation slots, so choose very carefully. Resetting mutations is an expensive process, so you don't want to waste then regret anything when given the chance to mutate.
Easy At First, Not So Much Later
Everything about the game was made to push you to give it your best: Go faster, fight harder. And I mean everything, from the music itself to the level design and the enemies that can appear all of a sudden from every direction: underneath the ground, down from the ceiling, or charging straight at your face. It is next to impossible to go through an entire level without taking damage. At first, it's not really that big of a problem. Scattered throughout each biome are free opportunities to heal, not including the healing opportunity in safe zones. You don't have a lot to lose aside from the untouchable status (Which is quite valuable, admittedly, but not that much to lose sleep over once you've lost it).
The real thing comes once you've beaten the game for the first time. It is then that the first Boss Stem Cell is revealed. You will be given the full Dead Cells treatment, and you'll start to regret ever saying that it's an easy game. Far from the abundance of opportunities to heal at each stage, now healing is twice as difficult. It doesn't help that the enemies become far more dangerous this time around, every hit from them feels like an instant knock-out and there are twice as many enemies.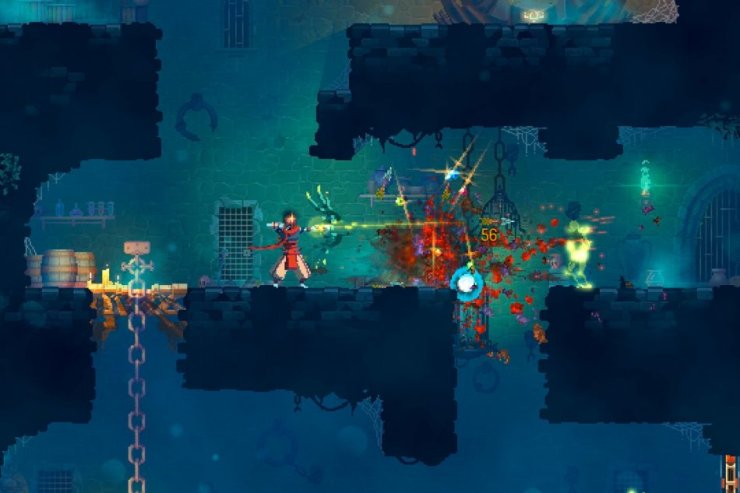 Don't expect the free health refill between levels, either. You're not entitled to them anymore.
Control Is Vital ...
So now that you understand how big of a deal dying in Dead Cells is, needless to say, you will also come to the conclusion that control over your character can mean life or death. The game requires you to dodge fluently while also try to fit a strike in that split second where you have a clear shot at the enemy. Having a good control scheme is the key here, but as I have said before, it's just … not enough.
A disclaimer before we begin. I believe that the guys from Playdigious have done quite a commendable job with the on-screen control scheme. They're quite well-tuned and with practice, you can even be good at them.
The default control scheme is quite ergonomic. The vital movement buttons like dodge, jump, and interact are all set to the side of the screens and are easily accessible. But the buttons responsible for activating the special gears in your inventory are to the right and a tad bit harder to reach. It's just a small hassle, the buttons are not too far that it's downright difficult for you to press on them when the time calls for it.
The touchpad responsible for movement is to the side of the screen and depending on how you set them up in your settings, it can either be a fixed or a floating touchpad. All in all, everything is quite alright.
... But It's Not Enough
As mentioned, a well-timed dodge can mean continuing your journey or being kicked back to the start. Very often, the only way for you to avoid taking damage is to hit the floor and do a downward slam while you're at it. Dead Cells requires you to be precise with the controls and be exceptionally familiar with the scheme, or it would be hell navigating the game while remaining unscathed. So even though the onscreen controls are good, you won't be able to get the full experience with them. Instead, substituting it with a wireless controller is more advisable.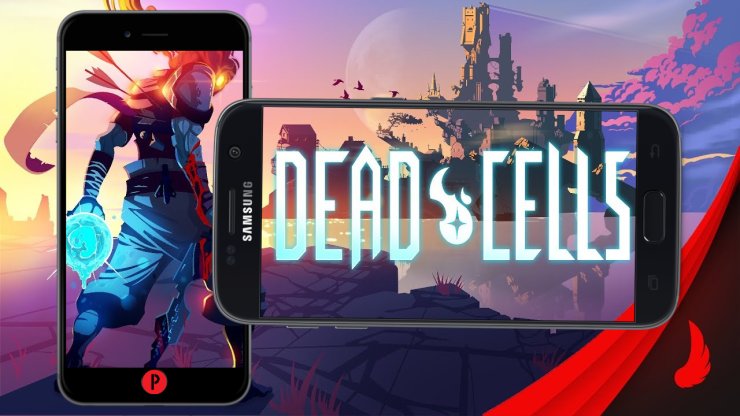 For those who are on the iPhone, the latest iOS 13 (You can get the beta version right now, or wait until September 10th for the full rollout) finally enables controller support.
A Solid Must-Try
So is Dead Cells a good mobile game? Definitely. But if you think that it's blasphemous to play video games with a controller on your phone or your tablet, then maybe the game's not right for you. No matter where you stand, there's no denying that it's a great game. And if you love the genre or just want to try it out, what's the harm in doing it right away?