When we think about casinos, we normally think about games such as Roulette and Blackjack which are some of the most popular western casino games.
Normally, casinos did not really have any benefit of adding Indian-origin games but with online gambling on the rise in India more than ever, more casino game providers are adapting to the emerging market and have incorporated Indian casino games.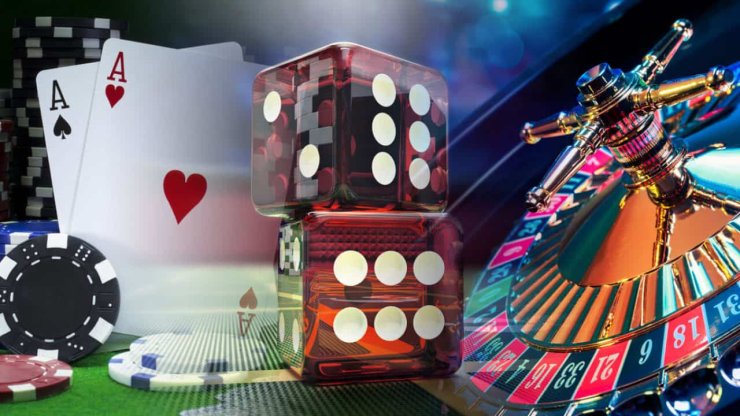 In this article, we're going to take a look at some of the most famous Indian casino games that are available on top-rated online casino sites in India today.
Andar Bahar
Also known as Katti in some parts of India, Andar Bahar is a game with a long tradition in India. The origins of the game can be traced back to the city of Bangalore.
Due to the simplistic nature of the game and the fact that you do not need any additional things to play except a pack of cards, it has become a staple recreational card game here. The rules of Andar Bahar are pretty easy to understand - the deck is cut into two parts and the player has to bet on whether a particular rank (shown by the dealer) will land on the left (andar) or right (bahar) slot as the dealer starts dealing the cards alternatively on both slots.
There are some minor rules that you need to keep in mind when it comes to placing a bet. For example, the color of the suit for the initial card matters when it comes to determining the payout.
Teen Patti
Almost every Indian has come across the game of Teen Patti at some point in their lives. The game is massively popular in India and is one of the most common games played across the country during Diwali.
Teen Patti is very similar to Poker. In some online casinos, the game is also called "3-Card Poker". Just like Poker, players play Teen Patti against each other and not the house. The game also follows a similar betting structure with several rounds of betting until either only one player remains in the hand or the remaining players in the hand decide to go to showdown. Unlike Poker games such as Texas Hold'em, there is no community board in the game and players have to play with the three cards dealt initially.
There is also a hand-ranking system that's very similar to poker but uses three cards instead of five.
Currently, there are a number of different variants of Teen Patti with different rules and regulations. For example, some variants allow players to play "blind" which lowers the amount of the minimum bet they have to make.
Rummy (Indian)
Indian Rummy is a popular variant of Rummy played in the country. Its rules are very similar to the standard Rummy game but there are some slight variations. The main variation involves players being dealt with a set of 13 cards. Two decks of cards are used when there are two players and three decks are used when there are more than 2 players. Just like the standard game, Indian Rummy is a card-melding game where the goal is to create sequences with the set of cards you have. There are only two kinds of sets possible in Indian Rummy - a set of consecutive suited cards, and three or four of a kind.
Creating a localized experience for Indian Players
It is a good sign that more Indian games are being featured on international casino sites. By focusing on creating a localized experience for Indian players, online casino sites are investing and committing to being successful in the emerging online gaming and gambling market in India.
JackpotCity casino is one of the best online casinos for Indian players where you can play an assortment of games via an internet browser or on smartphone devices. JackpotCity hosts a wide collection of online blackjack, online slots, live tables, and online roulette for Indian players.