Today, a great multitude of Indians enjoy real money online casino games from within the comfort of their homes. Considering the variety of games that they can choose from, sometimes it becomes difficult to know which one should a beginner start with.
In this short article, we'll go over the five most popular online casino games enjoyed by players in India. You can easily access them by checking out the casino games at Casino Captain website.
Teen Patti
This is a traditional card game played all over India, which is quite similar to 3 card poker. It can be played between two and more people, and involves a normal 52-card deck. Every player gets dealt three cards in facedown position, and then must make some decisions related to their individual hands. Three of a kind makes up the best hand in this, and just like poker many players also indulge in bluffs. Considering how smartphones and other mobile devices have revolutionised the Indian gaming space over the years, Teen Patti has emerged as the most popular of online casino games played in India today.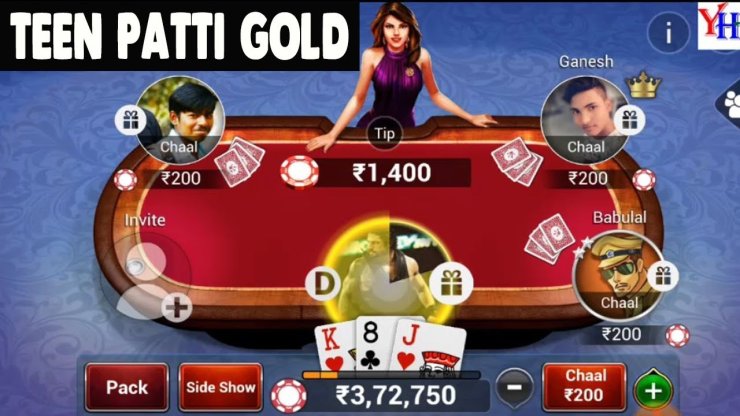 Rummy
Another conventional card game played extensively in India, Rummy is right up there with the most popular online casino games in the country today. Like Teen Patti, this game is also played with two or more players, however, normally involves two decks of playing cards if there are more than five players on the table. The primary aim in this card game is to become the first player to successfully arrange one's cards in specific combinations such as straights and/or three of a kinds. Poker
Although there are many versions of poker that are popular in the country, Texas Hold'em remains the most favourite of the majority of players. With the advent of dedicated poker platforms emerging in the country over the past few years, there is a great multitude of poker players in India who are now going professional, and are participating in international level tournaments. Many players also indulge in video poker, which is actually a combination of slot machines and poker. Online slots
There is no way that we can leave online slots behind when we are talking about popular online casino games, no matter which country is being referred to! Slots are loved by everyone everywhere! And there are some valid reasons for that too. First of all, there's a huge range of slot games available at top-rated online casino platforms available in India. Some of these slot games which are known as progressive jackpot slots, give players an opportunity to win life transforming amounts! Secondly, these slot games are very easy to play and can even be enjoyed by anyone who has never played casino games before. Blackjack
Widely popular for the low house edge it offers, blackjack if played strategically offers a great winning potential to the players. It is also a card game that offers just the right combination of elements of strategy and luck. And it's not too hard to learn. This card game is enjoyed by players all across India.