It's estimated that there are about 300 million regular viewers of eSports around the globe. Just ten years ago, that number was under 60 million, meaning that the industry has grown five-fold within a decade.
In 2022, fans have the luxury to choose which platform to use to watch eSporta events. It's possible to watch eSports via Twitch, YouTube, and even some online casinos stream tournaments in real-time. As it's easily accessible, the eSports universe is expected to expand even more in the future. There are even those predicting eSports will surpass the popularity of conventional sports.
All these facts haven't gone unnoticed by big companies. Investment in eSports related advertising is at an all time high, mainly through sponsoring eSports teams. As a result, the revenue of the entire industry has grown immensely. In fact, according to Rolling Stone magazine, the eSports industry is expected to generate a revenue of $2 billion this year.
The eSports revenue stream is coming from literally all corners of the world, although some regions account for more than others. The Asia-Pacific region (APAC) is the forerunner in terms of eSports revenue, followed by North America and Europe.
Asia-Pacific
According to estimates, Asia-Pacific accounts for nearly two-thirds of global eSports viewership. It's a similar story when it comes to the number of gamers. The APAC region makes up over half of the number, with nearly 1.5 billion Asians playing video games on a regular basis.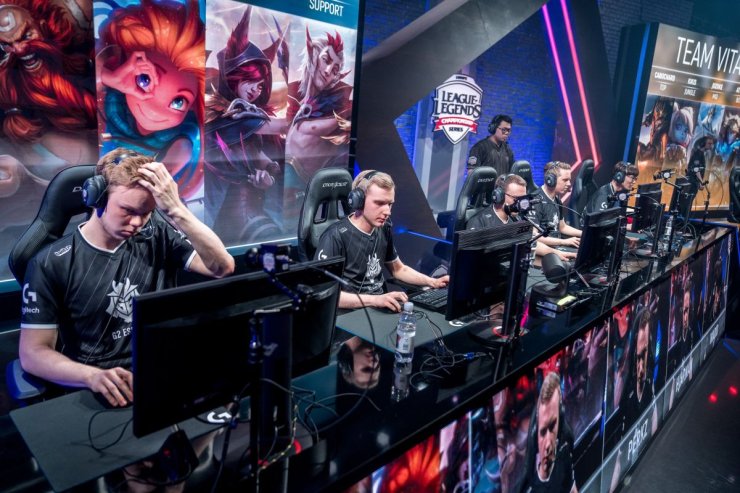 That number is likely to go up in the next couple of years, a major driving force being the increasing use of smartphones. In 2022, there will be nearly 3 billion smartphone users in APAC, which accounts for about 70% of the region's population.
Within the APAC region, China leads the way. This country is the world's number 1 eSports market with its video game industry breaking revenue records constantly. Japan is second on the list, which is no surprise as the country is home to a number of major video game companies including Nintendo and Sony.
North America
Industry experts believe that the North American eSports market is going to expand by more than 10% every year this decade. The main reason behind this is that the eSports industry is already incredibly popular in the United States and Canada. In the US, for example, eSports has more viewers than most professional sports leagues. A study by Syracuse University suggests that the NFL might be the only US league with a viewership higher than the one recorded by eSports events. Their estimate is that there will be around 85 million eSports viewers in the US, which is higher than the number of the Major League Baseball (MLB) viewers (79 million) or the National Basketball League (NBA) viewers (63 million).
Europe
After the Asia-Pacific region and North America comes Europe, with roughly 100 million active eSports viewers. Within the continent, the highest eSports penetration rate is in Poland with 52%, followed by Spain with 49%, and Italy with 48%. Those numbers are likely to go up as Europe is a fertile ground for eSports. Evidence of this is that video games have been popular on the continent for decades, with the popularity reaching its peak during the COVID-19 pandemic of 2020 when over 350 million Europeans started playing video games.
Europeans love to play video games and as the eSports world expands, they're likely to fall in love with watching professional eSports players in action. This goes especially if eSports promotion is done the right way.
According to Max Farado of JeuxdCasino, it seems that eSports promoters are doing the right thing. An example he cited is the League of Legends World Championships meetup under the Eiffel Tower in Paris which attracted about 20,000 spectators as well as 100 million online viewers.
No surprise there as League of Legends is thought of as the no. 1 esport, with the highest viewership numbers, as well as the highest number of players.
eSports Industry Growing Fast Worldwide
Asia-Pacific, North America, and Europe are the three leading eSports markets, but this doesn't mean the industry is nonexistent in other parts of the world. On the contrary, the popularity of eSports is increasing in all corners of the planet.
eSports is one of the fastest-growing industries in the world with an estimated Compound Annual Growth Rate (CAGR) of 11.1%. That's higher than the CAGR of the global oil and gas industry.
With the technology improving, the popularity of eSports is likely to increase. After all, with video games becoming more interesting to play, the number of games and eSports athletes is bound to increase.
As eSports continue to gain more and more mainstream attention, publishers and players alike find themselves having to adapt and deal with new, often unexpected, challenges similar to those of top traditional sports stars and celebrities. Larsen says that he plays League for up to 14 hours a day and only gets to see his friends once a year. "It's definitely my dream job. But over time, it's become more and more of a job. … It isn't as fun as anymore," he stated.
>>> Gurugamer.com updates latest gaming news and reviews, check in daily for more!