For better or worse, Africa has always been a resource-rich continent, and the eSports industry intends to capitalize on the potential of the continent's youth. Given that 40% of the population is under the age of 15, and the median age is 20, eSports are expected to flourish in Africa and earn the title of one of the world's fastest growing eSports markets.
Sports are already popular on the African continent, with football dominating local news. And now, with mobile devices fueling a renaissance in sports betting, there is room for expansion and an opportunity to position the continent as a leader in this field. African Content The El Dorado of Gaming
Although Africa gets perceived as an economically stagnant region, there has been a steady growth across several industries in recent years, and gaming is starting to show as a contributing sector.
One reason for the economic momentum is the mass adoption of smartphones, as mobile games are driving the dynamic behind the development of eSports in Africa. iGaming statistics from 2021 revealed that in Sub-Saharan Africa, the number of gamers doubled since 2015, going from 77 million to 186 million gamers. The figure will continue to rise if we consider the astonishing fact that 70% of the population, or 840 million people, are under 30 years of age. As infrastructure improves with faster Internet speeds and low-cost equipment, the continent will be a ripe gaming market.
The Infrastructure Sets the Stage
Africa's status quo for a long time got determined by inadequate or non-existent infrastructure. However, things in Sub-Saharan Africa are changing, especially with the adaptation of high-speed Internet. Local telecommunication companies are pushing for a 5G rollout, opening a world of possibilities for growth.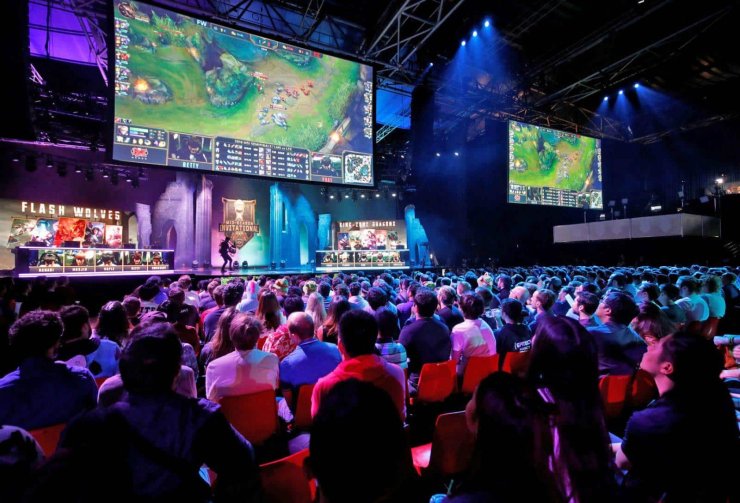 IT equipment is getting more affordable, with budget-friendly computers and smartphones becoming staple products in many urban and rural communities. Therefore, the digitalization of the savannah is already underway.
Unlike their gaming brethren in Europe and USA, which play on consoles and PC, African gamers are nearly exclusively playing on mobile, with 95% using smartphones. The choice of a mobile device is because it's a cheaper investment than high-end gaming hardware.
However, IT tools are only one aspect. The gaming culture is also nurtured by various sponsors that organize competitions. There have been a few eSports tournaments, such as the Africa eSports Championship and the African Esports. One aspect of eSports in Africa is that countries compare as national teams, attracting a substantial fan base from their native countries, something similar to fans of sports like football or basketball.
Sponsorships play a large role in the professional side of the eSports industry, and several big brands are planning to penetrate the market by endorsing tournaments. The Legion Africa Cup, sponsored by Lenovo, is one such example. The competition presents the best CS: GO teams from South Africa, Nigeria, Kenya, Morocco, Tunisia, and Egypt.
Sports Betting Is An Unexpected Ally ESports can be a hobby, but it is also a billion-dollar industry, with professional gamers participating in competitions with cash prizes worth millions. However, betting on gaming competitions facilitated by sportsbooks is another angle of eSports, and Africa is steadily catching up on this trend.
With lax regulations and increased mobile usage, about 75% of African punters wager through their mobile phones, while sportsbooks increasingly provide eSports and virtual sports. There is a surge of online gaming operators on the continent, taking advantage of the new licensing policies and providing legitimate options for gaming. One of the youngest operators in Congo and the broader region is Paridirect, offering wagering on eSports and virtual sports. It's important to note that, although the terms virtual sports and eSports are used interchangeably, they refer to different products.
Sports betting in Africa is a passion for many people, something evident from the statistics. Nearly 60 million Nigerians actively bet on sports markets. The picture is not very different in other countries on the continent. No doubt, players will be ready to wager on eSports competitions, providing a new impulse for developing the gaming scene.
The Fastest Growing Market
Gaming is the fastest-growing form of entertainment and vibrant industry. Revenues are rising every year, and the projection for 2022 is for the global video game market to surpass $2 billion in revenue, with Africa making a significant contribution to the spike.
Big brand sponsors and game developers are not blind to the enormous potential of the African continent, with its young population. The expectation is for interactive gaming and eSports to develop parallel, and in certain areas, they will overlap.
For now, it's evident that eSports are a dynamic and fast-developing cultural phenomenon that attracts eager players and viewers.
>>> Gurugamer.com updates latest gaming news and reviews, check in daily for more!