When it comes to flying vehicles in GTA Online, most people just stick with the ever popular Oppressor MK5 or the Fighter Jet LAZER without considering any other options. However, there are other planes in the game that are just as useful. In this article, Gurugamer is going to showcase the 6 underrated GTA Online Planes to buy in 2022.
1. LF-22 Starling
The LF-22 Starling is a rocket plane featured in GTA Online as part of the Smuggler's Run update. The Starling's performance is similar to that of a modern-day fighter jet, and its small, compact design is very easy to handle. Speed-wise, the plane is considerably sluggish without its Booster ability, but with correct usage, it can easily be one of the best performing planes in the game. The Starling comes with machine guns, homing missiles and even an option for installing bombs.
2. V-65 Molotok
The V-65 Moltok is a super-fast and super deadly military plane with decent offensive capabilities that you'll definitely want to make use of.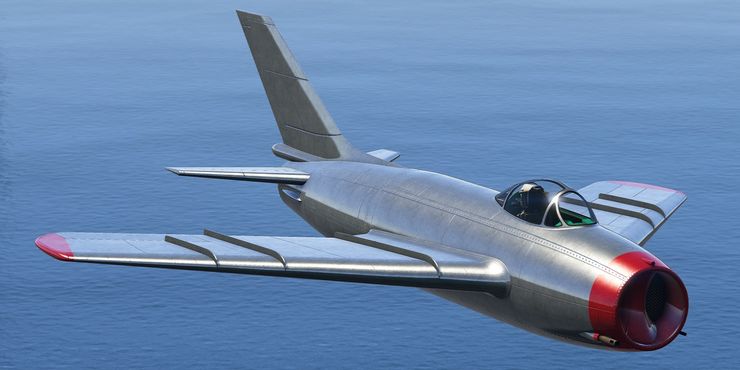 While both its max speed and acceleration are high, the V-65 is actually fairly easy to handle at high speed. Along with its heavy missiles and machine guns, the V-65 should be your best bet if you are going into a dogfight.
3. Howard NX-25
The Buckingham Howard NX-25 is a fixed-wing aircraft released as part of the Smuggler's Run update for Grand Theft Auto Online. It is a stunt plane and the only non-weaponized vehicle on this list. Because of this, the Howard is strictly a "fun investment" for RP players or plane aficionados. The Howard has crazy acceleration - its speed when taking off is exceptional, making it one of the five fastest aircraft in GTA Online. For defensive countermeasures, you can count on its responsive handling and Chaff/Flare/Smoke.
4. Seabreeze
The Western Seabreeze is a seaplane in GTA Online. It was added as part of the Smuggler's Run update. The Seabreeze's strongest point is probably its speed and maneuverability. The thing can even rival fast propeller aircraft like the Howard NX-25 or the Mallard in cruising speed. Weapon-wise, the Seabreeze has two machine guns and bombs. Its defense is lacking - you need to dodge enemies' attack.
5. Mammoth Tula
The Mammoth Tula is an amphibious seaplane that was introduced in Grand Theft Auto Online as part of the Smuggler's Run update. It is definitely worth the high cost. Firstly, the Tula is very versatile - it can land and takeoff on both land and water. Weapon-wise, the Tula comes equipped with a high damage stock machine gun that can shred unarmored vehicles like paper. It can also drop 4 types of bombs.
6. Rogue
The Western Company Rogue is a trainer attack plane featured in Grand Theft Auto Online as part of the Smuggler's Run update. It has an impressive array of weaponry that can be operated by the pilot or copilot. The best part of the Rogue is probably its capability to install bombs, providing heavy firepower against ground targets. There are four different Bomb choices: Explosive, Incendiary, Gas and Cluster.
Besides that, both its machine guns and explosive cannons are powerful, but people tend to pick the machine guns, as they are ideal for air-to-air engagements. The Rogue's missiles cannot be fired continuously, similar to the LAZER.
>>> Read more: 10 Best Weapon Mods For GTA 5 Story Mode [2022]