Anemo is a purely supportive element in Genshin Impact. Instead of reacting with an element to create a new effect, it amplifies that element instead. This is why most Anemo characters are support or utility, with the exception of Xiao. In this article, Gurugamer is going to showcase a complete tier list for all Anemo characters Genshin Impact 2022.
Table of Contents
SS Tier - Best Anemo characters Genshin Impact
Kazuha
Kazuha rivals Venti for the position of the best Anemo user in Genshin Impact. His crowd control and damage are similar to Venti, however, he has a very powerful team buff. Whenever Kazuha triggers Swirls, he gives his team an Elemental damage buff based on his Elemental Mastery.
At Constellation 2, Kazuha can further buff his teammates' Elemental Mastery by 200 during his burst, which results in a crazy level of damage. Nothing beat gaining damage in Genshin, and thats' why Kazuha is on the top tier.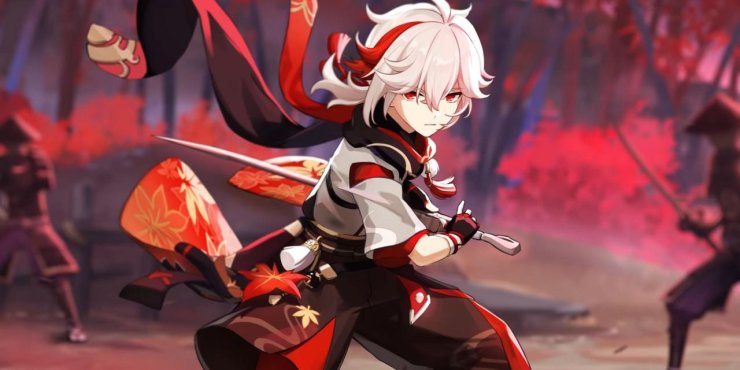 Kazuha is also no slouch in the damage department - he can deal decent damage even with a weaker weapon. Players can equip Kazuha with the Iron Sting, however, something like the Freedom-Sworn can also work. The 4-piece set Viridescent Venerer is the best on Kazuha to take advantage of his boosts.
Venti
Venti is an Archon, one of the gods in the world of Genshin Impact... and that's enough reason for him to be broken. His Elemental Burst is one of the best crowd control in the game, with the ability to group up enemies and absorb elements. He completely dominates in fights with smaller enemies. Furthermore, he is also a great battery. The Anemo Archon can generate three Particles with his tap Skill, which translates to a 0.5 Particles per second production.
Furthermore, After unlocking the Talent "Stormeye", Venti's energy will be replenished at the end of Wind's Grand Ode. If an element was absorbed, the Energy of party members of that element will also be replenished. This allows Venti to consistently boost a teammate by swirling his Burst.
Xiao
Xiao is an Anemo DPS that excels at dealing high AoE damage with his plunge attacks while within the radius of his Elemental Burst. He is fairly f2p friendly, as his kit allows him to deal massive damage without constellations unlocked.
In 2.6, Xiao gets a new artifact set called Vermillion Hereafter, with skills designed solely for his kit. The best weapon for Xiao is the Primordial Jade Winged-Spear, which allows him to gain a stackable ATK boost. Remember to use a double jump as soon as Xiao lands from his plunge attack. This will cancel his landing animation and immediately launch him back into the air. This allows players to maximize the number of plunge attacks during Xiao's Burst.
S Tier
Jean
Amongst sword users Genshin Impact, Jean can perform at an ok level in all roles, however, she excels at none. This is why she is at one of the lowest spots on this list. Jean can heal, support, damage, cleanse, and crowd control, but the fact that her skills have so many applications make their damage potential negligible.
You would need a lot of investments to bring Jean to the top tier (C4). The best swords on Jean are the Aquila Favonia and the Sacrificial Sword.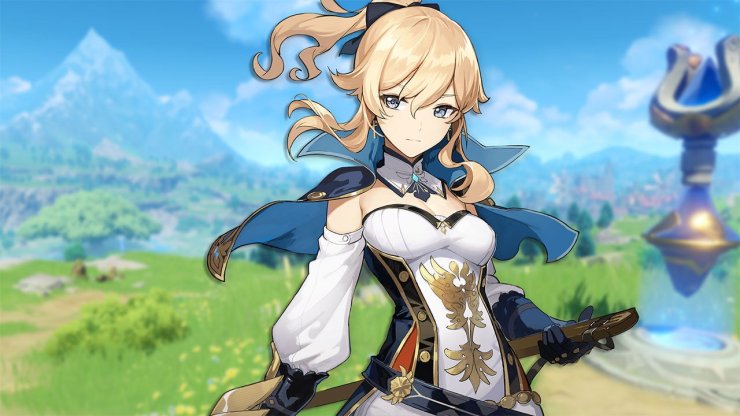 Jean's C2provides a rare buff that increases attack speed, which can increase the DPS of certain characters greatly. The requirement of just absorbing any Elemental Particle or Orb is fairly easy to accomplish.
Sucrose
Sucrose is a flexible character who can crowd control and debuff enemies while buffing the elemental reaction damage of your other characters. If players are running an elemental reaction team but do not have access to Kazuha, Sucrose is definitely a good alternative. She needs C1 and C4 to unlock her full support potential. This is not a difficult task as Sucrose is just a 4 star. Since Sucrose wants as much Elemental Mastery as she can get, having C1 can help Sucrose regain energy for her Elemental Burst. C4, on the other hand, gives her the ability to buff teammates' elemental damage by 20%.
A tier
Sayu
Overall, Sayu is a confused character that scales on two things instead of one, which makes her underpowered. She can either heal the active fighter based on her attack or heal all off-field characters with her Elemental Mastery. However, most healers in the game out-perform her, with the likes of Jean and Noelle can heal and deal damage at the same time. Sayu just can't deal enough damage to worth her slot in a fight. This is why she is rather low on the tier list. Wolf's Gravestone is actually the best claymore for Sayu, as she does not need the Energy Recharge from Skyward much.
C tier
Traveler (Anemo)
The original starting character of Genshin Impact, the Anemo Traveler, is one of the worst characters in the game. The damage potential of the Anemo Traveler is super low, due to the element and how their elemental burst is designed. Overall, it is best to use the Anemo Traveler as a battery and Venerer carrier. When combined with their C6's elemental res reduction, players can greatly increase the damage of a single element.
>>> Read more: Genshin Impact 2.7 Kuki Shinobu And Yelan Ascension Materials Leaked