Looks like Game For Peace, the Chinese version of PUBG Mobile, is going to go "eco friendly". From today onwards, Tesla's latest electric car, the Model 3, would be dropping in the game. It is unsure if the car would be a brand new vehicle or just a limited edition skin, however.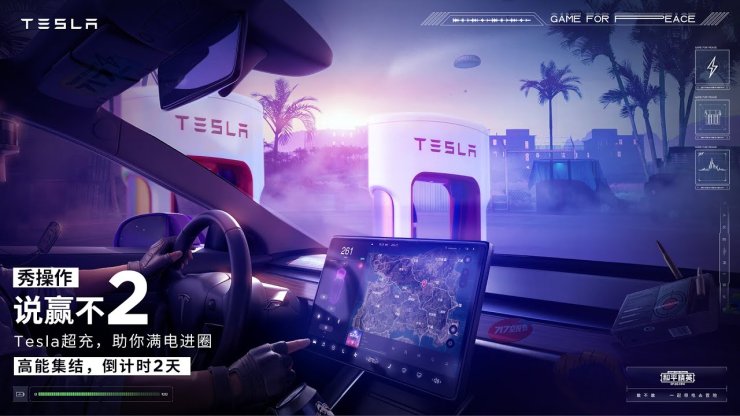 In an earlier announcement by Tesla China, the car was delivered through the signature airdrop crate of PUBG, similar to the hint in Game For Peace. The crate was placed in front of Tesla Gigafactory in Shanghai – it was carried to another location afterward and revealed to be the Model 3. This is a pretty creative move by Tencent and Tesla to try to sell an electric car in the biggest market in the world – and Game for Peace is very popular in the country, similar to how PUBG Mobile is in India.
This is not the first time Game For Peace partnered up with an automobile maker. During China's New Year festival earlier this year, they launched a collab with Maserati, giving out free skins for users to try.
Local data revealed that the skin has contributed greatly to the game's massive influx of users (27 million daily) – apparently, they were super excited to own a Maserati in-game and can't wait to get it out for a drive. With the 400 million player base of Game For Peace in China, any type of collab would be great publicity.
Interested in more of our PUBG Mobile related articles? Please check out this post for a guide for the new Monster Truck in PUBG Mobile's Livik.