Though being a late-comer in the Battle Royale scene, Garena Free Fire is exploding across the worldwide markets. It has surpassed gigantic titles like PUBG Mobile and COD: Mobile to become 2019's "Best Popular Game" in Google Play Store. As of February 2020, Free Fire has been downloaded more than 500 million times. Perhaps the excitingly new features it adds to the classic BR gameplay help draw the attention of the mass. The character system is a wonderful touch, with DJ Alok dominating the charts of common picks. Today, we will guide you on Free Fire Alok character unlock and solve the mystery behind his purchase in gold.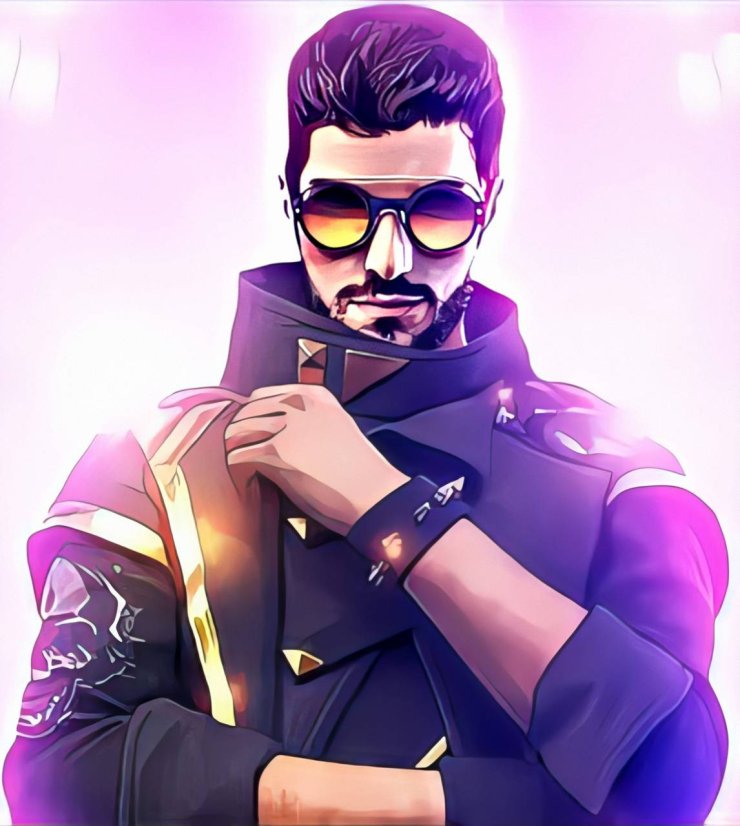 Free Fire Alok Character Unlock - About DJ Alok
Garena Free Fire now owns a collection of over 30 characters, each possesses a unique ability that could turn the tide of the game. However, there are several power-picks that many players turn to thanks to their incredibly OP skills. DJ Alok definitely dominates this category. Many seek Free Fire Alok character unlock for his special skill - Drop the Beat. It creates an aura that increases movement speed and restores health for all allies in a 5-meter radius. The boost values scale up to 15% enhanced speed and 5 HP per at the max level. 
However, such a dynamic personality won't be easy to get. Garena currently offers DJ Alok in the in-game store for 599 Diamonds, which is the highest price for character purchase. That speaks volumes on how impactful he can be in the right hands. Yet, the hefty price tag also has players turned to an alternative - Free Fire Alok character unlock in gold. There are videos on YouTube claiming that you can get Free Fire Alok character unlock 2000 gold. Unfortunately, they are all fake news edited as clickbait. So, how can we really acquire the powerful DJ Alok? Free Fire Alok Character Unlock APK 
Though we publicly speak against the use of MOD APK, it's perhaps the only way you can get Free Fire Alok Character Unlock free without doing any events. By downloading and utilizing mods, you violate Garena's Terms of Services. Severe punishments are possible outcomes for this action, with a permanent ban being the highest penance. But if you're willing to take that risk and must find a way to get Free Fire Alok Character Unlock free, then the Free Fire MOD APK is your best bet. It's the most downloaded modified version of Garena Free Fire and perhaps the safest to use. The latest version, v1.51.2 brings all the new changes of the big 3volution Update. One of its prominent features is giving all the playable character for free. Why need Free Fire Alok character unlock in gold when you can get him for absolutely no cost at all? And the fun doesn't end there. Apart from being a Free Fire Alok character unlock generator, the MOD also provides unlimited sources of Diamonds and Coins among a plethora of unfair advantages. 
Free Fire Alok Character Unlock APK Features:
Gameplay assisting system: Auto-Aim, Wallhack, Auto-Update

Unlimited supply of Diamonds, Gold Coins, and Garena Shells

All characters unlocked, including Free Fire Alok character unlock free

Access to all the outfits, skins, and exclusive bundles for free 

Unlock Elite Pass instantly Appealing as it may sound, using Free Fire MOD APK put both you and your device at staggering stakes. Please note that Garena Free Fire is a server-based game - which means your account data is saved on the game server. Hence, being a modified version of the client alone, the MOD can't alter the state of your actual data. All the currencies and items you see aren't valid unless the server confirms them. On top of that, your device may be prone to viruses or leaking personal information. 
Free Fire Alok Character Unlock Free Event
Now we know there is no such thing as Free Fire Alok character unlock generator, we must find yet another way to get him for free. The only answer is perhaps doing the game events. If you don't know, Garena offers some characters as a top-up bonus, such as Joseph. But it may take forever to see DJ Alok in that list considering his price tag. We must wait for big, worldwide events like the ongoing 3rd anniversary for a better chance. Not just DJ Alok, but you also have the opportunity to get all the characters unlocked for free. To be more specific, the event revolves around the number of shares on Free Fire's Facebook page. The more shares it gets, the bigger the rewards. At the 400,000 milestones, Garena will open all 26 characters for free. Unfortunately, the valid duration has ended (From Aug 8 to Aug 11 only). If you have already shared the post, log in to the game on August 23rd to see the results. 
Free Fire Alok Character Unlock with Diamonds
We don't need to argue about this way of acquiring DJ Alok. Unlocking this powerful character right from the in-game store is probably the easiest and fastest way. The only downside is that it takes a toll on your budget for 599 Diamonds. But the price will you all the problems that may arise with the MOD APK and cut the waiting for the event. Please follow the instruction down below to acquire DJ Alok: #1 Open Free Fire on your device and visit the in-game store 

#2 Select the "Character" tab and find DJ Alok

#3 Click the purchase button, confirm the purchase and the character is yours 
Friendly Reminder: DJ Alok is offered at 599 Diamonds. If you wish to purchase his "Beat Composer Bundle", you must pay 1,199 Diamonds instead.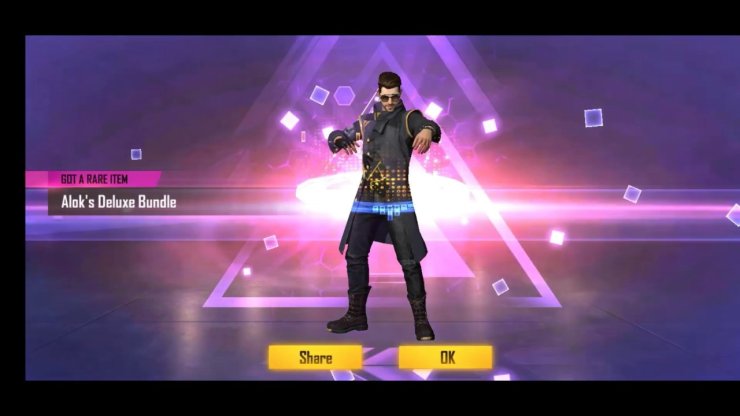 That concludes our guide on Free Fire Alok character unlock. The powerful personality worths every Diamond that you put in to buy him. Remember that those Free Fire Alok character unlock 2000 Gold videos you see are all edited. There isn't a way to alter the state of the game without facing the immense risk of punishment from the publisher. For more guides, information, and tips about Free Fire as well as other titles, visit our website at GuruGamer.com.