It comes as no surprise that Free Fire has climbed to such enormous fame thanks to its fast-paced gameplay and diversified weapon inventory. Mastering your Free Fire skillset won't be something difficult any longer if you have the right plans and daily practices. Instead of using a so-called Free Fire headshot hack 2021 mod then putting your account at risk, here's how you can land more headshots on the enemies without it.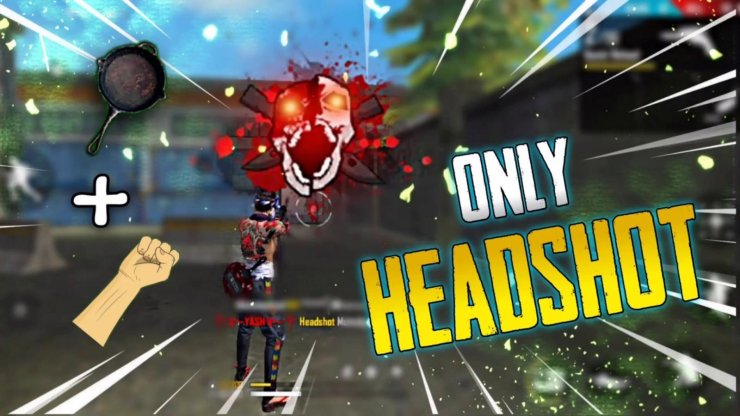 Table of Contents
How Important Is The In-game Sensitivity?
Each phone model comes with unique features and sensitivity is not an exception at all. Just try to keep it simple – in short, sensitivity somehow shows how the touch response mechanism of your smartphone works. Best Sensitivity Settings For Auto-Headshot In Free Fire
Sensitivity settings in Free Fire depend on not only the smartphone specifications but also personal preferences. However, it's better to examine your display screen sensitivity thoroughly before stepping into any ranked match. First of all, let's head to the setting menu in Free Fire, check the sensitivity stats, and then go for a few matches in the training mode. If everything goes smoothly, you're good to move on but if not, you should make some tweaks in the settings. Despite that smartphones mainly vary in brand, including Samsung, Oppo, Vivo, Realme, iPhone, etc., RAM is the first thing to be taken into consideration in terms of setting up in-game sensitivity.
Best Auto-Headshot Settings For 2GB RAM
2GB RAM will hardly give you lag-free gaming experiences as expected but here're the most-used sensitivity settings for your phone:
General: 43
Red dot: 75
2X Scope: 29
4X Scope: 19
AWM Scope:13
Best Auto-Headshot Settings For 3GB RAM
Needless to say, 3GB RAM sounds quite decent for Free Fire graphics. You can take advantage of it with this recommended setup:
General: 45
Red dot: 80
2X Scope: 25
4X Scope: 22
AWM Scope:12
Best Auto-Headshot Settings For 4GB RAM
The sensitivity settings below will work perfectly on your phone because now you boast a great mix and match of 4GB RAM, powerful chipset, etc.
General: 46
Red dot: 80
2X Scope: 29
4X Scope: 22
AWM Scope:12
How To Change Sensitivity In Free fire? The process of changing sensitivity in Free Fire is very, very simple. Open Free Fire > head to the Setting menu > Find Sensitivity option. You can test out different sensitivity types until you get your own perfect sensitivity.
Read More: How To Find The Perfect Sensitivity Settings For Yourself In Free Fire?
Tricks For Auto-Headshot In Free Fire
Triggers help a lot in professional-level competitions when letting us use other fingers rather than just two thumbs. It's a very better option for a new player as you can fire and open scope at the same time and increase your movement speed during the fights. In addition to triggers, there are multiple accessories that enable you to play the game in a more professional manner and keep things easier for the long run, including mobile grips, earphones, mobile cooling pads, etc. Click here to read more about them. High ping and lag are also the reasons why you failed to keep your aim under control properly before getting along with the aforementioned tricks.
High ping issues mostly trace back to the quality of your internet connection. The solution to this problem is very simple - you're better to wait for your internet connection, reset the modem, or contact the provider of the service for improvement. Moreover, you can choose to send a log to their services to receive the best support from the customer service staff. Last but not least, high sensitivity issues can be seen in some devices with a 360° issue where the glass is too sensitive for touching, resulting in wrong touch placements. You can download a touch screen repair app or even buy another device with a better touch screen if possible! Have a good time applying this Free Fire headshot hack 2021 guide!