Garena Free Fire is now the biggest Battle Royale game in the Indian market. It rivals the throne of PUBG Mobile, boasting more than 100 million peak daily active players. Despite all that, the game still starts out like any other with the registration process. Here you will be asked to set an in-game nickname for your account. And if you haven't had an idea on that, check out our best Free Fire styles name list in 2020 right here! Then, have a nice match with Garena Free Fire Mod APK. Gamers can all agree that the most time-consuming and sometimes frustrating phase when starting a new game is actually naming your account. The name must be unique, stylish, but not too flashy or complicated. Then it must speak volumes of who you are as a player. If things go wrong, you're stuck with a bad nickname or have to pay real cash for a rename card. That's why you should get the Free Fire stylish name font right the first time. How to Create Your Own Free Fire Name Font
A great IGN doesn't have to be complex or full of special symbols, which makes it incredibly hard to pronounce. Instead, opt for something short, concise, simple, and balanced. It should speak volumes about you as a player. This is where most struggle to find a suitable match. Don't you worry! Scroll down below to find a list of Free Fire style name new suggestions.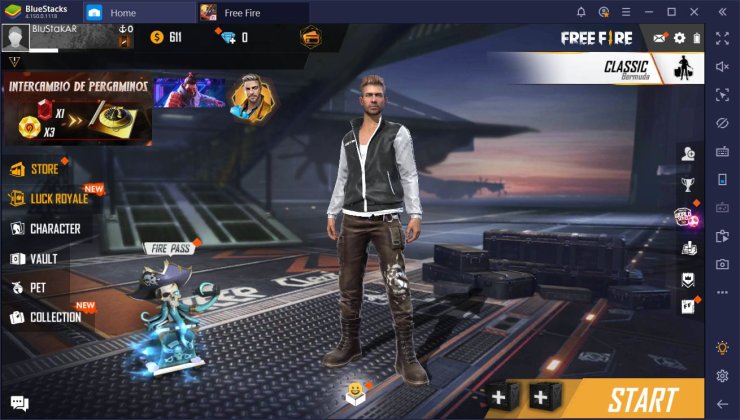 Check out some suggestions for players' IGNs in Free Fire: 
Ark Knight

Grim Reaper

Sneaky Master

Bad Boy/Girl

Predator

Venom 

Free Fire Crusher

Demon Hunter

Carbon v.0

Golden Boy/Girl

Imagine Dragons

Crescent
Create IGNs Using Style Generators
Once you picked out a name you want, it's time to add some style to it! The easiest way to do it is by adding symbols and using a completely different font. You can find all of those elements on name generators like NickFinder or LingoJam. You can have access to a gigantic Free Fire stylish name symbol collection as well as beautiful pre-made names. The beauty of these tools is that you don't have to do anything but still get satisfying results. Just visit the website, type in your name of choice, hit the Generate button, and wait. The AI will take care of everything for you! So, if you're looking for a Free Fire style name change, we definitely recommend checking out these random name generators first!
Best Free Fire Styles Name List 2020
Check out our top picks for Garena Free Fire names in 2020 right here:
❅Fℝeefΐℝe❅

▄︻┻═┳一

꧁༒Ǥ₳₦ǤֆƬᏋЯ༒꧂

꧁•☬₣ℜøźєη•ᴵᴰ☬•꧂

꧁༒❦ʜᴇʀɪ ᴘʀᴀʏɪᴛɴᴏ❦༒꧂

☬ᶜᴿᴬᶻᵞkíllєr☬

꧁༺₦Ї₦ℑ₳༻꧂

꧁☆☬κɪɴɢ☬☆꧂ ꧁☬ℜ؏αᏞ_ᏦιηGs꧂

꧁༒☬ꌗꍟꋪꀤᘔꍏꅏꍏ☬༒꧂

꧁དℭ℟Åℤ¥༒₭ÏḼḼ℥℟ཌ꧂◤

🅑🅛🅐🅒🅚🅟🅐🅝🅣🅗🅔🅡

Fɪɴᴀʟ乂Sᴛʀɪᴋᴇ

꧁☆•[ҎƦƟ]ҎȽɅȲȄƦ•☆꧂

꧁༺J꙰O꙰K꙰E꙰R꙰༻꧂

꧁༒☬☠Ƚ︎ÙçҜყ☠︎☬༒꧂

꧁༒☬₣ℜøźєη•₣ℓα₥єֆ☬༒꧂

꧁ঔৣ☬✞𝓓𝖔𝖓✞☬ঔৣ꧂

꧁༒☬ℜ؏αᏞᏦιηGs☬༒꧂
Free Fire Stylish Name Bad Boy
"Bad Boy" seems to be quite a popular pick for Free Fire players. If you want to create an IGN the "Bad Boy" way, head to Nickfinder. Here you can either generate and custom your unique style or access the pre-made options. The website is super easy to use and would take only seconds for you to get the results. And if you don't feel like doing the generating yourself, here's a list of "Bad Boy" names for you to take: ꧁༒☬Bad☬Boy☬༒꧂
『sʜʀᴋ』•ᴮᴬᴰʙᴏʏツ
꧁༒❦βค๔༒β๏Ψ❦༒꧂™
꧁༒Bad☠Boy༒꧂
༒❦ℬᗅⅅ彡ℬᝪℽ❦༒
꧁༒Bad☬Boy༒꧂
Sᴋ᭄ᴮᴬᴰʙᴏʏ•
꧁❦༒Bad Boys༒❦꧂
༒❦βค๔-βσΨ❦༒
bͥⱥdͣbͫoℽ
★彡βą͢͢͢ժҍօվ 不
꧁ⁱᵅᶬ|ƁàĐ␢ǿ𐍅꧂
Bสd👿多oy
༺༒☬ b@đ💀bø¥☬༒༻
『ⓃⓂ』☯ᴮᴬᴰʙᴏʏツ
How to Change Your Name in Garena Free Fire
Now that you have picked yourself a name and a style, the next thing to do is incorporating it into your Free Fire account. If you're signing up for a new account, simply follow the game's instruction and paste your nickname in. But for those who already have an account, you can always change the IGN using Diamonds. Here's how to do that:
#1: Pick up and copy a name from Nickfinder.

#2: Open the Garena Free Fire application on your device.

#3: Access the profile section on the upper left corner of your main lobby screen.

#4: Click the yellow notebook icon below your IGN.

#5: Paste your copied name in the popped up dialogue box.

#6: Pay 390 Diamonds to change the nickname. 
That is everything you need to know about the Free Fire styles name list for your account. Earn yourself some stylish points with IGNs that will surely turn heads around. For more news, tips, and tricks on the world of gaming, visit our website at GuruGamer.com.