In the OB32 update, Garena is going to change this by releasing a brand new event: Free Fire X Assassin's Creed Collaboration. The update is scheduled for January 19, 2021, with the collaboration coming out sometime later. In this article, Gurugamer.com is going to showcase everything leaked so far about the Free Fire X Assassin's Creed Collaboration, including release date, rewards, and more!
1. Free Fire X Assassin's Creed Collaboration release date
The new collab between Garena Free Fire and Assassin's Creed will be called "The brotherhood invades Bermuda". While Garena has not announced the official release date yet, everything indicates that it will come out in OB32, somewhere in February 2022.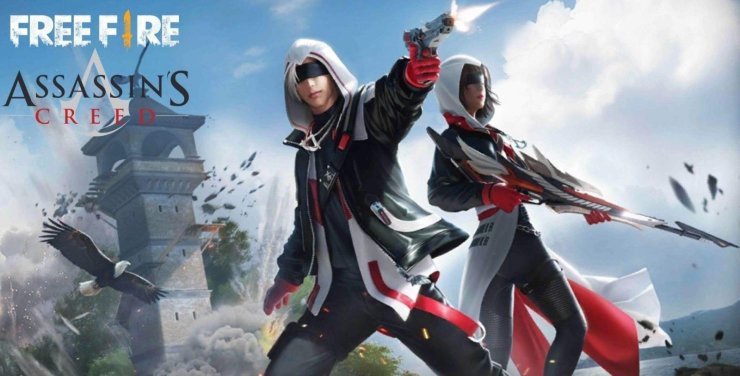 Garena usually doesn't add new events into the game's files until they are ready to come out, as leakers would be able to reveal them right away. This collaboration is going to be between Free Fire and the classic Assassin's Creed games in general. Themes from newer titles like Odyssey and Valhalla are not part of this collab.
2. Free Fire X Assassin's Creed leaked rewards
As usual, the event will feature a number of valuable rewards with Free Fire X Assassin's Creed theme, including:
Ezio Auditore Set
Hidden Brotherhood Set
Dark Brotherhood Set
Brotherhood of Shadows board & backpack
Falcon Skin
Fist Skin
Brotherhood of Shadows Parachute
Brotherhood of Shadows Weapon Pack (AWM/Desert Eagle)
P90- Brotherhood of Shadows
Brotherhood of Shadows avatar
Brotherhood of Shadows banner
Avatar Brotherhood of Shadows
Brotherhood of Shadows Lootbox
Brotherhood Rewards Pack
Sisterhood Treasure Pack
Brotherhood of Shadows Pack (Red)
Brotherhood of Shadows Pack (Silver)
The new items are not actually 1:1 copies from the Assassin's Creed costumes. They are somewhat futuristic with a Free Fire flair - only their color and general design resemble the AC items. Overall, the new sets look fairly amazing and are definitely worth buying, especially if you are a fan of the AC series.
3. What is Assassin's Creed?
Collaboration is the main way that Garena adds new content to Free Fire. Over the years, the company has collaborated with numerous franchises, from movies like Venom to animes like Attack on Titans, and even real life celebrities like Christiano Ronaldo. Amongst them, video games collabs are probably the newest type of media yet, with only a single event so far (Street Fighter). It makes sense that Garena picking a big franchise for their second event.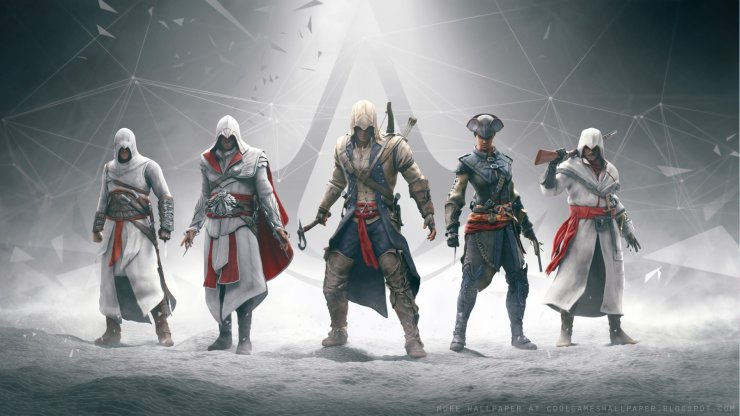 Assassin's Creed is an open-world action-adventure stealth video game franchise published by Ubisoft. The series depicts a fictional millennia-old struggle between the Assassins, who fight for peace and free will, and the Templars, who desire peace through order and control.
The series's eponymous first title was released in 2007, and it has featured twelve main games in total, the most recent being 2020's Valhalla.
>>> Read more: Top 5 Active Skills For Rushers In Free Fire OB32