The latest update, Genshin Impact 4.2, not only wrapped up the Fontaine saga but also introduced Hydro Archon Furina and new world quests. What can we expect from all the details we currently have on Genshin Impact 4.3? Let's see some insights about its release date, banners for new characters and more.
Genshin Impact 4.3 release date
Genshin Impact 4.3 is scheduled for release on December 20, 2023. Each version of Genshin Impact lasts 42 days, and individual phases extend over 21 days.
Since its initiation on November 8, the second phase of Genshin Impact 4.2 is expected to conclude on December 19 or 20. The pre-installation option for Genshin Impact 4.3 will be accessible a couple of days before the official update, specifically on December 18.
Genshin Impact 4.3 Livestream date
Typically, the Livestream for a version is broadcasted a couple of weeks before its release date. Assuming everything stays on schedule, Genshin Impact 4.3 livestream may occur on December 6.
You can catch it live on official channels like Genshin Impact's Twitch channel or watch it an hour later on their official YouTube channel.
Genshin Impact 4.3 Character Banners
1. Update 4.3 phase 1
The first half of version 4.3 is slated to commence on December 20, 2023, and will extend until January 10, 2024.
Genshin Impact 4.3 appears to focus on Geo elements.
The initial half of Genshin Impact 4.3 showcases Navia and Albedo. For those who have not known, Navia is a five-star Geo DPS wielding a Claymore from Fontaine. About Albedo, the favorite husbando has not been featured in a character banner for a while. Those who want to pull him may make the best of their chance this time. 2. Update 4.3 phase 2
Players can anticipate the arrival of Raiden Shogun and Arataki Itto. Phase 2 may start on January 10, 2024, and will conclude on January 31, 2024.
While the character banner re-runs mentioned earlier might hold true, the exact sequence of their appearance is uncertain.
Genshin Impact 4.3 weapon banners
In the first weapon banner phase, Navia's signature weapon, "Considered Judgment," takes the spotlight. The 5-star Claymore has a high base ATK and Crit Rate sub-stat. Additionally, you may expect the inclusion of either Summit Shaper or Primordial Jade Cutter.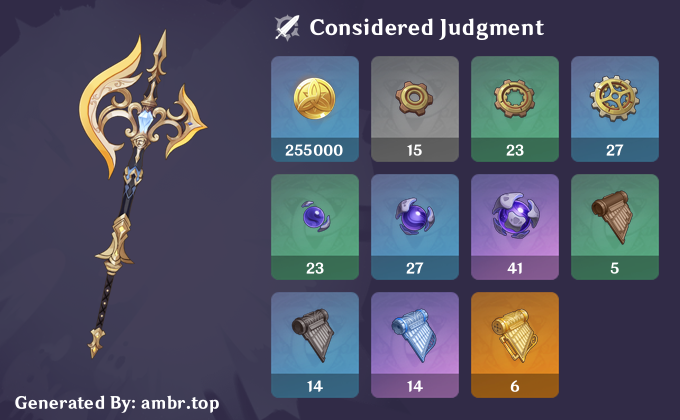 In the second phase with Raiden and Itto, expect to see Engulfing Lightning and Redhorn Stonethresher. As for the 4-star weapons, it's currently too early to make accurate predictions.
New Artifact Sets
Genshin Impact 4.3 introduces two new Artifact sets: Nighttime Whispers in the Echoing Woods and Song of Days Past.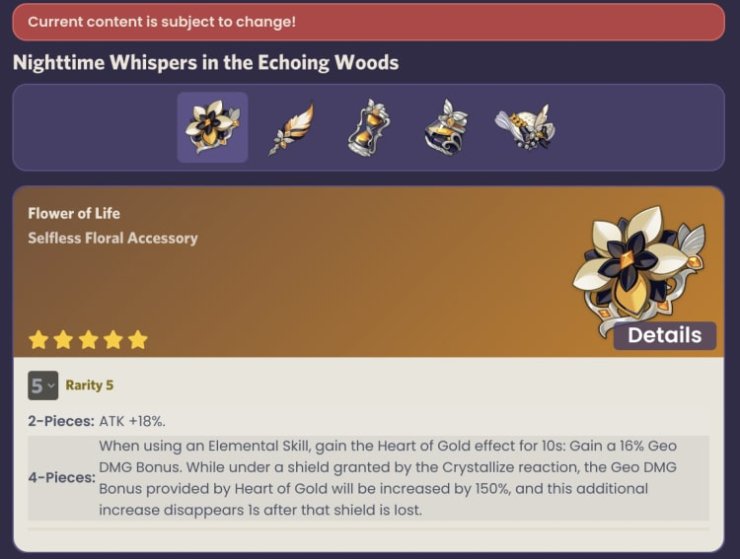 The first set, tailored for Navia, enhances Attack by 18% with its 2-piece bonus, while the 4-piece bonus bestows the Heart of Gold effect for 10 seconds post-Elemental Skill use. This effect elevates Geo Damage by 16%, amplifying it by an additional 150% under a shield from the Crystallize reaction, disappearing one second after shield loss.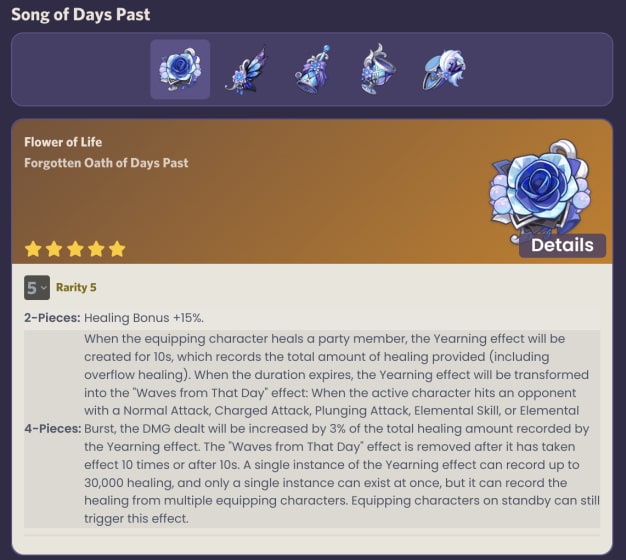 The second artifact set offers a 15% healing bonus with its 2-piece bonus. The 4-piece bonus triggers the "Yearning effect" for 10 seconds upon healing a party member, recording the total healing amount. When the effect concludes, it transforms into "Waves from that Day." During this, the active character's damage dealt is increased by 3% of the recorded healing amount with each attack. The "Waves from that Day" effect persists for 10 uses or 10 seconds, recording a maximum of 30,000 healing and overflow HP in a single instance, applicable to multiple characters.
>>> Also read: Genshin Impact 4.2: Furina Vs Baizhu, Which To Pull?