Genshin Impact fans are always hungry for new content, and with MiHoYo being a literal leaky faucet, they usually don't have to wait for long. A reputable leaker has recently revealed the design of Candace, an upcoming character scheduled for the 3.1 update.
In this article, Gurugamer is going to showcase the new Candace design, alongside everything available so far about Genshin Impact 3.1.
Genshin Impact Candace Design
Candace is going to be part of the 3.1 update. She is a 4-star and the first Hydro Polearm user in the game. Her Skill has three charges and can generate shields, which makes her the first Hydro Shielder.
Below is her leaked in-game model. Some other leakers have vouched for the authenticity of this leak so it is likely a representation of the character's appearance.
Appearance wise, Candace wears an Indian/Middle East themed outfit, with a lot of jewelry. She also has heterochromia and tanned skin. This is rather fitting, as she hails from the desert region of Sumeru.
Candace's Personality
Overall, Candace is cool, calm, and collected. gentle and graceful, she will always help those found in need in/around her village, regardless of who they are. a playful sense of humor, which she often uses as a comfort to others. a wise and nurturing pillar of the community.
Protecting her village is her life's work, and she's content to spend the rest of her life doing so. those who pose a threat to said village meet swift, immediate consequences with no chance of mercy. 
Genshin Impact 3.1 banner
With Collei available for free and Tighnari becoming permanent after 3.0 ends, a lot of fans are skipping 3.0 for 3.1.
A Twitter post from @hxg_diluc, a well-known Genshin account, indicated that the previous speculation on the Genshin 3.1 banners was correct. According to the leaks, we can expect the following Genshin Impact 3.1 banners:
Nilou (5-star Hydro Sword user)
Cyno (5-star Electro)
Candace (4-star Hydro Polearm user)
Albedo banner rerun
Childe banner rerun
It has been reported that Cyno banner would be the first phase of the Genshin 3.1 patch and the Nilou banner will be released in the second phase. It is unclear if Candace would be part of the new character banners or the rerun banners.
About Cyno
Apparently, Cyno is an Electro DPS character with a Dash Skill and a super mode Burst (similar to Xiao and Kokomi...) He is going to scale based on Elemental Mastery, which means players would likely have to run him in a reaction team. There is still too little info to go deeper, but with this patch being Sumeru and Dendro, it is highly likely that Cyno is going to combo well with the aforementioned element.
About Nilou
Nilou is also a DPS character. Nilou's Elemental skill allows players to perform up to 4 Hydro slashes. Pressing the skill releases one slash, and the others can be triggered by either pressing the skill button or a normal attack. They have a similar effect but different animations.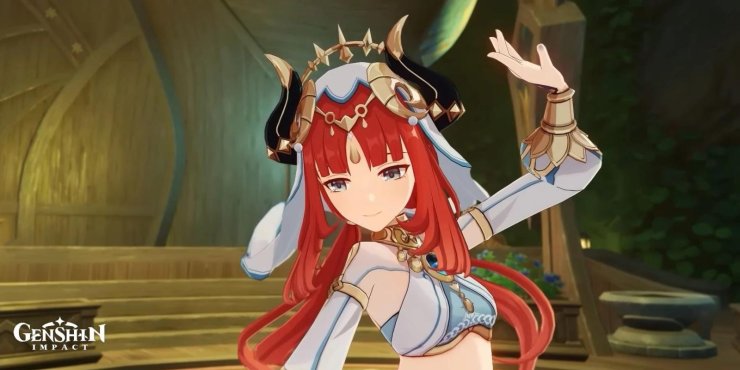 Her Burst deals Hydro damage in a large area around her. Upon inflicting damage to a target, she will deal additional splash damage.
>>> Read more: Genshin Impact Fontaine Leak - Location, Expected Release Date, Characters, And More!