There have been a lot of controversies revolving around the latest in Rockstar's open-world series. It all boils down to the fact that the Grand Theft Auto V (GTA V) didn't hit PC's platform as expected like it had on PlayStation 3 and Xbox 360 consoles back in September 2013. PC gamers didn't have the chance to experience the game on their devices until March 2015 when it finally released on PC. If you're wondering if the game is compatible with your PC device or not, check out GTA 5 minimum requirements for PC below!
Right after hitting the gaming world, GTA 5 took everyone by storm and quickly carved its own niche as the most popular title in the open-world genre. In fact, it's been years after the release that GTA 5 remains the best game ever of Rockstar and is in high demand among the game community. Among all of the versions, the PC version is the most popular, and here is the minimum specification your device should meet to make the best out of GTA 5. According to the series creator, the game runs at 1080p and 60fps with 4K resolution also incorporated. Players are able to experience the game support for up to triple configurations along with Nvidia 3D Vision for stereoscopic output. Additionally, for the multiplayer feature, the number of players joining simultaneously can go up to 30 with the inclusion of Online Heists mode.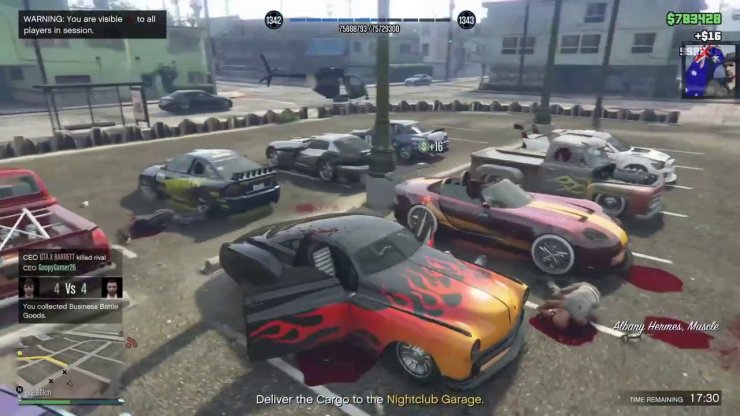 Despite the PC version of GTA V being widely available nowadays, there are several technical requirements that you might want to take into account. If your PC is still new and functions perfectly, the system minimum requirements might not be daunting.
Back to the release time, the recommended graphics card was a GeForce GTX 660, which can handle 33.5 fps at 1080p on average at maximum settings. In order to run smoothly with over 60 fps at max settings, you might need a GeForce RTX 2060 or AMD RX 5600 XT, which can grip the task at hand, going up to 70 plus. Each type of card will perform differently based on its quality.
Suggested post: Top 10 Most Fun And Ridiculous GTA 5 Mods That Allow You To Do All Kinds Of Things: Slay Zombies, Drive Trains...Or Have S.e.x GTA 5 Minimum Requirements
Before installing the game on your PC, you may want to check out these minimum specifications:
OS: Make sure your PC is at least compatible with Windows 8.1 64 Bit, Windows 8 64 Bit, Windows 7 64 Bit Service Pack 1, Windows Vista 64 Bit Service Pack 2*. 

Processor: Intel Core 2 Quad CPU Q6600 @ 2.40GHz (4 CPUs) / AMD Phenom 9850 Quad-Core Processor (4 CPUs) @ 2.5GHz.




Memory: In order to run GTA V, your PC needs to have a minimum memory of 4GB.

Video Card: the video cards that do just fine with the game include Nvidia 9800 GT 1GB / AMD HD 4870 1GB (DX 10, 10.1, 11)

Sound card: GTA V runs smoothly with 100 Percent DirectX 10.




HDD space: the game requires at least a 65GBDVD Drive
It can be seen that the GTA 5 minimum requirement is for an average laptop. It means that most of laptops in the market can meet these requirements and make it compatible with the latest game of Rockstar. GTA 5 Recommended Requirements
While GTA 5 can work on a minimum standard PC with the mentioned specifications, to make the game run smoothly on a PC, your device should run on a Windows 7 64 bit or higher version. In addition to that, an intel core i5 3470 @ 3.2GHZ (4 CPUs) is the necessary factor to enable the highest graphics mode of the game. In addition to that, though a 4GB RAM is enough to make your device compatible with games like GTA 5, it's better to have an 8GM RAM so you can experience a smooth gaming performance. GTA 5 Others Requirements
Apart from meeting the above requirements for smooth gameplay, the game developer Rockstar Games also puts other requirements. According to that, players need to be older than 13 to sign up for a Rockstar Games Social Club Account. each account only has one serial code and an internet connection is required when registering the code. As the serial code can be used on different devices at the same time, it's better for players not to transfer or trade their account once used to avoid having their account being banned.
In addition to that, please note that the GTA 5 minimum requirements can be changed when the game is updated. On the other hand, devices that are not included with the requirements above can be incompatible with the game. Please stay tuned with Gurugamer.com for the latest news about GTA 5 and other games.
Also read: GTA 5 APK Downloads For Android Mobile Is Available But There Are A Few Things You Need To Know