A guide on how to unban Free Fire account is necessary for players who lost their accounts due to hack/cheat suspension. When many players report an account, the developers will investigate and ban cheaters. However, sometimes the anti-cheat mechanism can make mistakes and give players the wrong ban. In these cases, you should follow these steps to unban your ID. Check it out here with Gurugamer.com.
Why Do You Need To Know How To Unban Free Fire Suspected Account?
Cheating and using hack tools are prohibited actions in Free Fire. Garena's developers will immediately ban the accounts of cheaters and hackers once they notice their cheats. The unfair players must be banned to protect a fair game for true players. So, when someone suspects a player as a cheater or game hacker, they can report that player.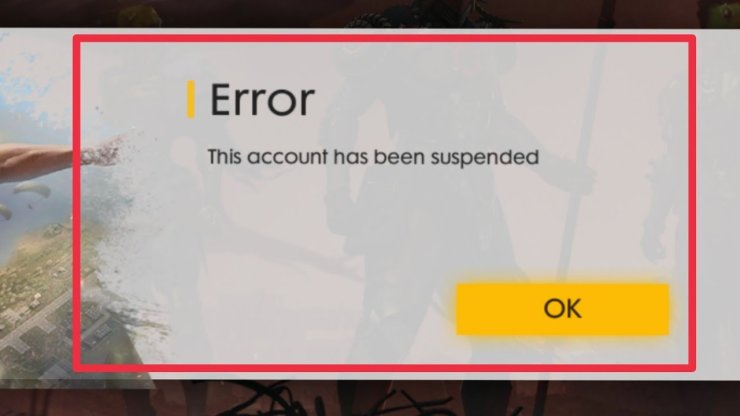 Next, the hack detecting team will suspect that account and ban it permanently if that players really use a hack tool. However, the system may make some technical mistakes and wrongly ban your ID. It's unfair for some players who play fairly in the game but still get banned because of unclear reasons. When a player is suspected to use a third-party tool when playing Free Fire, the system will send him a message. If you see a message that "Your account has been suspended" in the login screen, it means that your account is banned. If you are sure that it is a wrong ban because you do not cheat or use any hack tool, you can unban your ID. Check out these steps on how to unban Free Fire account 2020 here.
Guide On How To Unban Free Fire Account
When your account is banned wrongly, you can follow these steps to unban your Free Fire ID. Then, you can log in and continue to play this game as normal. But it only works when you have not used any cheat and hack tools since you started playing this game.
This guide on how to unban Free Fire ID is pretty simple to follow. Here are four steps to unban a Free Fire account that got ban wrongly.
Go to the official Customer Support website of Garena on your smartphone.
Choose the option Email Us Now on this website to contact the customer staff.
Give a detailed description of your issue.
Submit your report and wait a minute to get the support from the customer service.
Then, the staff of Garena will check out your issue and unban your account if it was a wrong ban. After the account investigation, they will give your account back if you did not commit any cheats.
How To Avoid Getting Banned From Garena
The only and simple way to stay away from the ban is not using cheat or hack tools. The punishment for cheaters and hackers in Free Fire is very strict. You can lose your account permanently once the developer team notices your cheat. If you have used any hack tool, this guide on how to unban Free Fire account will make no sense to you. Hack and cheat are ruining the true gaming experience of gamers. Therefore, developers and game publishers are very strict about this issue. How To Unban Free Fire Account Due To Facebook Password Loss
If you lose your Facebook account or forget your Facebook password, you cannot log in. But it's very simple and easy to get back your Free Fire account. If you cannot log in Facebook because you have forgotten the password. The simplest way to restore it is to reset the Facebook password. Tap on the option of Forgotten Password in the Facebook app on your device. Then, follow the instructions of Facebook to reset password and re-login. After that, you can restore your Free Fire account. How To Unban Free Fire Account Due To Facebook Account Loss
Sometimes, you, unfortunately, lose your Facebook account and it will not be activated anymore. It also means that you cannot log in to Free Fire with that Facebook account. To restore your Free Fire account that links with your lost Facebook ID, you need to follow these steps.
In this case, you also go to the official Customer support website of Garena. Then, provide a copy of Facebook's email that informs your account deactivation. It ensures that the customer service can process to give back your Free Fire account. Next, provide the information of your Free Fire account, including Player ID, In-game name, and Region. After that, you create a new account and bind it on Facebook. Then, the data of your old Free Fire account will be transferred to the new one. Make sure that you choose the same region as that in the old account.
How To Get Back Free Fire Guest Account
Some players do not log in Free Fire with the Facebook account but they log in as guests. However, your guest account data won't be stored in the Garena's data bank. It's only stored on your device. So, if you lose your guest account data, you cannot restore it. Therefore, it's highly recommended that you link your Free Fire account with Facebook, Google, or VK account. Those are things you need to know about how to unban Free Fire account. If you do not cheat or use hack tools when playing this game, you can get back your ID easily. To update the latest Free Fire game news as well as more tips and tricks for players, let's visit our website.