PUBG Mobile has finally come back to India, under the new name Battlegrounds Mobile India. To save players from having to grind everything again, PUBG Corps. has enabled account retrieval using Social Media login. However, it has been 9 months since the ban and some players have lost their Facebook/Twitter. In this article, we are going to show you how to recover PUBG Account if Facebook is disabled. This method works on other social media accounts like Twitter as well.
1 - How to recover PUBG account if Facebook is disabled?
It is vital that you link your PUBG Mobile account to either Facebook or Twitter. By doing so, Garena will connect your data to your social media account. As long as you have that account, your PUBG account is safe. However, you need to maintain that social media account as well. If that account is hacked or you lose your password, your PUBG account would also be in danger. Below are the main methods for PUBG Mobile account recovery.
Facebook account disabled/locked
In fact, Facebook has a security system that temporarily locks your account after a period of inactivity, reports, or someone other than you accesses it. However, sometimes you can be locked for no reason at all. When this happens, you won't be able to use your Facebook account to log into PUBG Mobile anymore.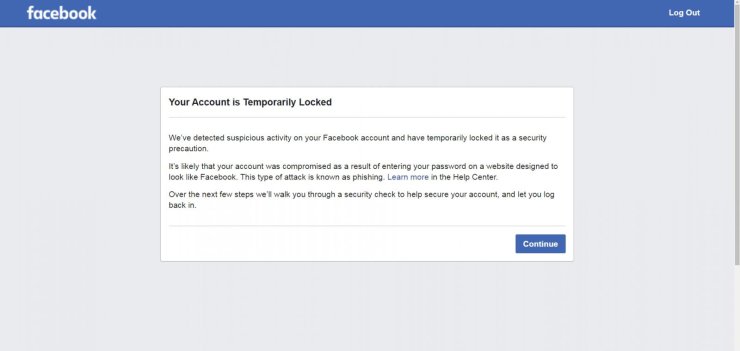 There are three possible solutions to recover your PUBG account in case your social handle is not available:
You can try logging in using other accounts like Twitter
Try to recover your account using Facebook's auto feature.
Contact PUBG Mobile support (check section 2 of this article).
Recover locked Facebook Account
To recover your Facebook account, follow the below steps:
Go to facebook.com/login/identify and follow the instructions. Make sure to use a computer or mobile phone that you have previously used to log into your Facebook account.
Search for the account you want to recover. You can search for your account by name, email address, or phone number.
Follow the on-screen steps to reset the password for your account. Actually, you can also recover your account by using the account of a friend or family member:
From a computer, go to the profile of the account you'd like to recover.
Click more below the cover photo.
Select Find support or report profile.
Choose Something Else, then click Next.
Click Recover this account and follow the steps.
Forget password
If you forget your Facebook password, the solution is fairly straightforward. Just click on Forgot Password and use one of the displayed solutions. To be specific, if you have registered one of your accounts to Facebook or set an email, a code will then be sent to it to confirm your identity. Furthermore, you can also choose your phone as well if your mobile number was registered. After that, you just need to enter the code they sent and then you should be able to reset your password.
2 - Contact Battlegrounds Mobile India Support
To be honest, this is the only method to recover PUBG account without Facebook. Open up Battlegrounds Mobile India. There should be a Help button on the top right upon logging in. Press it to open up a new window. You should see a message icon on the top right of that list. Press it - you should be able to talk to Battlegrounds Mobile India's customer support. Prepare to provide information about your account - such as your in-game ID, user name, your type of device, in-app purchases... etc. Once you have provided enough information, it might take a while for them to confirm it and get your account back. This has a fairly low chance of success, however. Usually, they will just tell you to recover your Facebook account.
3 - How to transfer old PUBG Mobile account to Battlegrounds Mobile India
After you have recovered your Facebook account, follow the steps below to get back your progress and items in your old PUBG Mobile account. There's a video guide as well.
Open Battlegrounds Mobile India on your phone.
Open Settings and navigate to the Basic tab
Select the Account Transfer button Accept the terms and conditions of migrating your data and wait for a few moments.
You need to verify the process by logging in with either Facebook or Twitter. Only accounts that have been linked can be transferred - guest accounts are lost forever.
Interested in more of our articles related to PUBG Mobile/Battlegrounds Mobile India? Please check out this post to find out more about how to download the beta version of Battlegrounds Mobile India.