Thanks to its incredible strength, Monster Truck is said to be one of the most powerful vehicles you can find in Free Fire. This giant truck can be found in the Squad Mode and offer players an incredible benefit.
In case there are any things you might have missed about Monster Truck, the best vehicle in Free Fire Squad Mode, it's time to have an overview about it and well as how to make the best out of it in the article below. Where to find the Monster Truck In Free Fire
In Free Fire, there are various types of vehicles which not only help players travel fastest but also work in many different situations. When it comes to the truck car, also known as the Monster Truck, the size of the vehicle is inevitably the strongest point that makes
it into a deadly giant. The most interesting thing about the car is that it is exclusively available in the Squad Mode only and can be used in different ways. Here are some tips and trick you should keep in mind when bumping into one in the middle of the fight.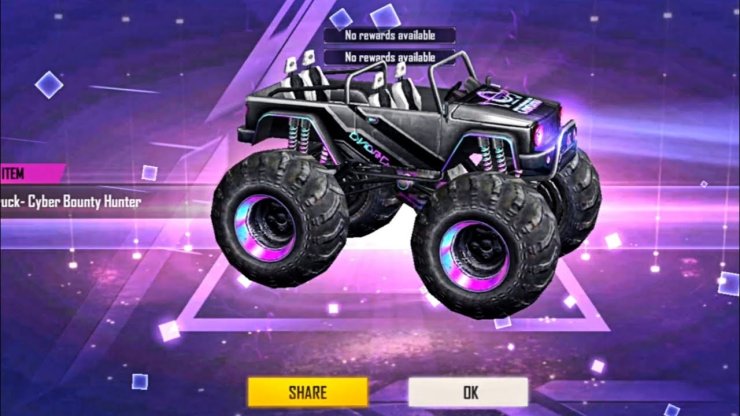 Monster Truck in Free Fire: tips and tricks
Do not ignore the Monster Truck
As mentioned above, this is a powerful truck and missing it will be a deadly mistake. Try looking for it as you and your team can take advantage of it later.
Be aware of the enemies
Once you catch a glimpse of a Monster Truck nearby, be alerted as the chance of facing enemies is high. Keep in mind that not only you but there are many players who want to get this powerful truck and you're likely to fight for it.
Take advantage of the view
After successfully looting a Monster Truck, make use of it right away once you get a chance. When getting on the truck, you will have a better view than usual thanks to its height. This makes a huge advantage for you to target and shoot down enemies.
Use Misha character
The advantage will be doubled if you have Misha's character in your team as she can help speed up the truck and make the best out of it. Of course, the use of character also depends of your team's tactics and skills but Misha stands out to be the best suggestion when we need a skillful driver
Above are some useful pieces of information about Free Fire Monster Truck that may help you to master the moving giant. In addition to that, you can also give it a cyberpunk vibe by obtaining the Monster Truck Chrono Skin. The skin is now being made obtainable in the Free Fire Operation Chrono event.
Visit our website to find out more details about it: Free Fire: How To Get Character Chrono With ONLY 100 Diamond!