The new PUBG Mobile 0.19.0 update will hit worldwide servers on July 7, 2020, bringing a whole array of changes to the game. The content update includes the new Bonfire Mode, Livik Map, a new cheer park, and even more. The PUBG Mobile community is eagerly waiting for the release less than 2 days from now. A new feature in the PUBG Mobile 0.19.0 update is the bot evolution. This interesting content promises to bring the old outdated AI a new appearance. In more detail, the bots in-game will get a mechanic upgrade, which means they will be more advanced and more player-like. They can now perform complicated tasks and act like actual gamers. 
Here are all the details about the upcoming Bot Evolution update in PUBG Mobile 0.19.0:
Say goodbye to the old, stupid bots that you encounter in PUBG Mobile. With the 0.19.0 update, bots in classic games can now perform new tasks that they have never done in the past. The developers even study the actions of real players to upgrade the bots' performance to look as real as possible. They also increase their damage significantly. According to the leaked information, the upgraded bots can only be found in the last two circles of each match. There will also be normal bots at the beginning of the match, too. That means any bot that survives to the last 2 circles will become more advanced. They will be able to perform the following tasks like real players: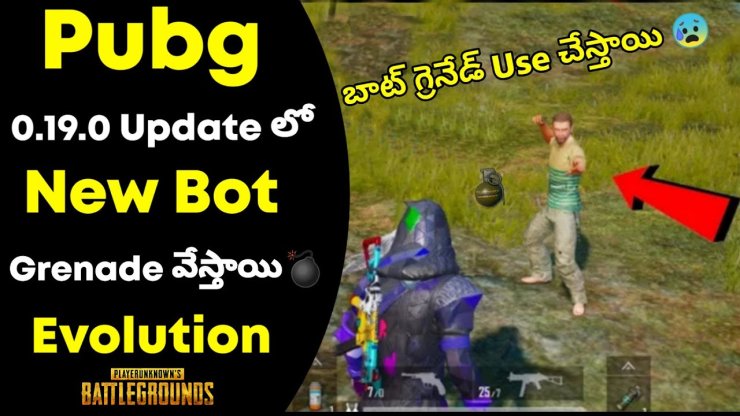 Take better cover

Use grenades, stun grenades

Improved aiming and firing 
The upcoming PUBG Mobile 0.19.0 update is expected to be around 2GB and is available for download in Google Play Store as well as Apple Apps Store.