On September 2, the whole PUBG Mobile in India was taken by storm as the Government officially banned the game along with 118 other Chinese apps in the country. The main reason is because of the rising tension between India and China as well as the fear of cyber attack from our neighbor. Unlike other apps whose servers are completely blocked in India, the case of PUBG Mobile is way different. Keep reading for more details. Just a while after the third official ban notice was announced, PUBG Mobile as long as other Chinese apps have been removed from online app stores like Google Play and Apple App Store. However, a lot of gamers who already downloaded the app confirmed that they were still able to play the game. It is because PUBG Mobile is available on different apk hosting websites which help the app to run as usual despite the ban. Here are photos and videos of players showing their gameplay after the PUBG Banned notice:
Also read: How To Sell PUBG Mobile Account And Avoid Scammers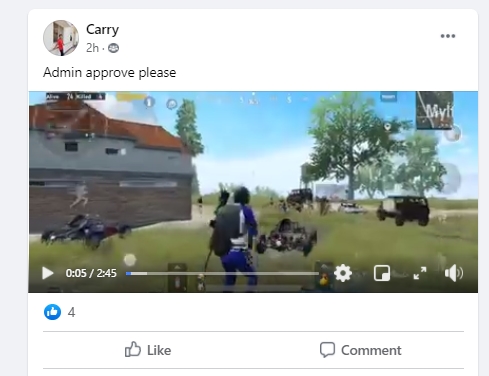 However, we also noticed a major change in the app as most of the players in the battle are likely to be bots with weak experience. It gives real players higher chances to get chicken dinner. It can be easily understood as many players fled away for other games so noob bots were sent in to fill the void. Despite PUBG Mobile is still working, many people predict that it won't take a long time for the Chinese app and its entire servers to be completely blocked out of India. In addition to that, it's skeptical about whether the app is available for upcoming major updates or not. Not to mention that the future of PUBG Mobile tournament and PUBG mobile gaming community in India are also in doubt if the game owner cannot make a deal with the Indian government to unban the game in the country.
Suggested post: The Rise And Fall Of PUBG Mobile In India: From PUBG Wala Hai Kya To Ban
Meanwhile, after the game got the 'ban pan' from the Indian government, many players rushed into other battle royale games like Free Fire and Call Of Duty Mobile. On the other hand, nCore, an Indian mobile game developer has annoyed their ambitious project of developing an Indian game like PUBG Mobile named FAU-G. The news received mixed opinions from the Indian gaming community and the details of it have yet to be revealed.
Apart from the news about PUBG Mobile ban in India, visit our website Gurugamer.com for more updates about and games and entertainment!
Read more on Gurugamer.com: PUBG Mobile Banned In India Meme: See How The Internet Make The Best Out Of The Worst!