PUBG Mobile is the mobile version of the battle royale game PUBG. The game was published by the Chinese company Tencent. It is free to play and has a lot of frequent updates and events to entertain players.
Having more events means more prizes from Tencent for PUBG Mobile players. As one of the events in the crossover between PUBG Mobile and Godzilla: King of The Monsters, the Lucky Spin event is now available in the game. Players who join the event will get a chance of getting new skins including 2 Godzilla outfits.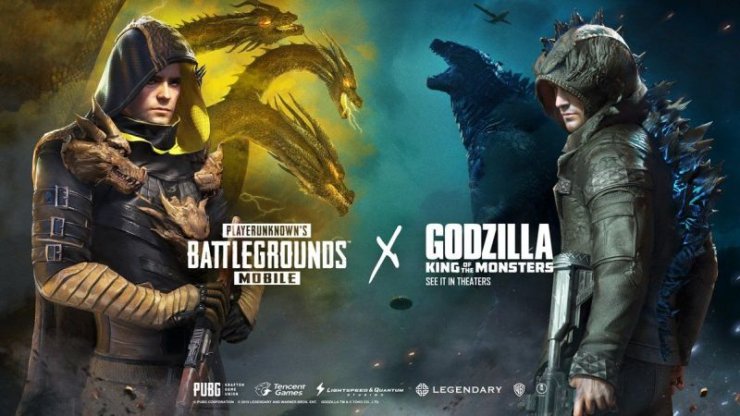 This event introduces its special currency called Godzilla Coin which you can use to buy the new items.
The spin in this event will cost you some UC however. The first spin of the day will cost you 10 UC, after that, you will need 60 UC for each spin or you can choose to spin 10 times for 540 UC. There will be special prizes for you based on the number of spins you have done. With more than 40 spins, you will get a Silver Plated skin for the Thompson and with more than 400 spins, you will get 225 Godzilla Coin as a reward.
Of course, the grand prizes of this event are the two Godzilla skins based on Godzilla and Ghidorah. The Godzilla's Carapace will include a hoodie with the special black and blue spikes in the back like Godzilla while The Ghidorah's Carapace has a yellow cape like the wings of Ghidorah with 3 dragon heads placing in front of the player's chest. You can obtain these two outfits through Lucky Spin or you can just buy them using 900 Godzilla Coin. The event only lasts until June 20 so if you want to collect these exclusive items, you had better hurry up.