PUBG Mobile is the most-played mobile game in India at the moment. With the development of internet services and smartphones, more and more Indian are approaching the game and participate in many PUBG events like PMSC, both male and female. Many women even made PUBG Mobile their career using streaming platforms such as Twitch or Youtube. Some of them have proven their talent and created their own community that helped them pursue their passion.
Below are the 5 most popular Indian female PUBG Mobile streamer.
1. Xyaa - Shagufta Iqbal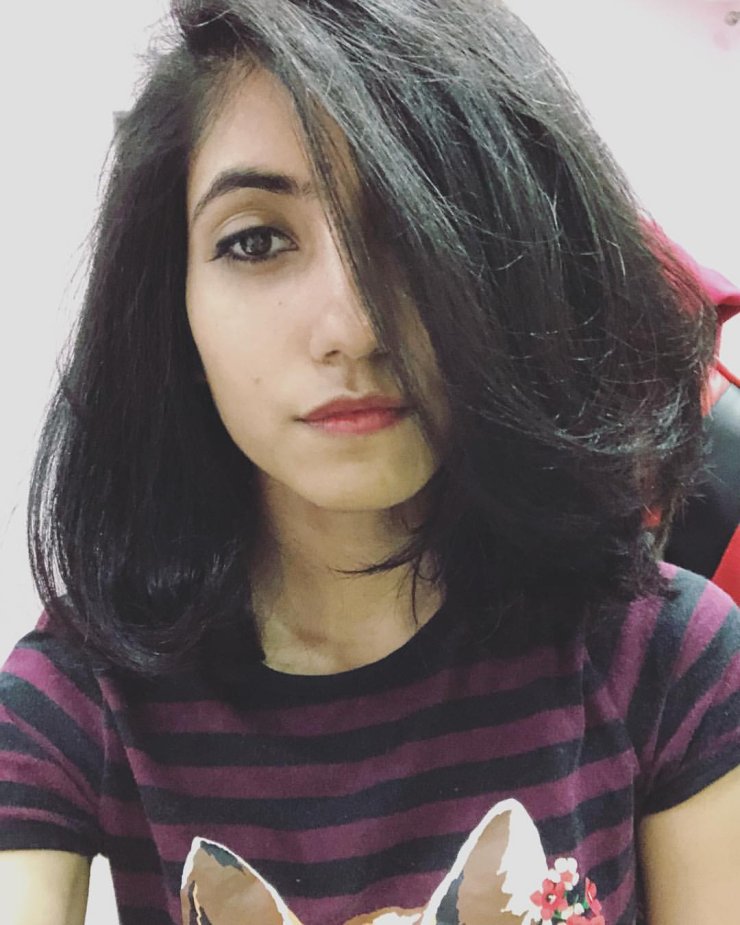 Shagufta started playing PC games at the age of 12. She played a lot of games such as Claw, Prince of Persia, Age of Empires and are currently streaming PUBG and PUBG Mobile under the name Xyaa. Shagufta said that CS 1.6 and DOTA 2 hooked her into the gaming world.
"I was fascinated by the idea of meeting people from around the world while playing games. After that, I started Dota 2 and that game changed my whole life. I was addicted. I used to bunk college to play (Sorry mom and dad!). I found myself playing all the time. I used to have more fun gaming than doing anything else. I guess that's when I figured that gaming was not just a hobby anymore."
She also admitted that she was a shy person so she wanted to change that. At first, she was working as a software engineer and only streamed on Twitch in her free time. She is now a full-time streamer, streaming PUBG and PUBG Mobile on her channel and making between Rs 25,000 to 30,000 a month.
"I think I am someone who any viewer could relate to. I want to get to know people and interact with them. I want to create a very laid-back environment where everyone feels comfortable expressing themselves. I love it when people come to my stream and start interacting among themselves and me. It's like a small community get together and I love that I can facilitate that."
2. 8bitrav3n - Pari Pari is a professional PUBG Mobile player of the 8bit clan. She plays under the name 8bitrav3n and participated the finals of the PMSC 2018. As a professional player, she usually plays with other famous names in the scene such as 8bitThug, 8bitMafia, Soul Mortal, Soul Iconic. Although being a female gamer, she has proven her ability to stand the same ground with other professional players. Some even suspected her using cheat simply because she is so good at the game. There was a rumor that she is the girlfriend of the most famous PUBG Mobile player in India, Mortal, but it hasn't been confirmed yet.
3. Meow16k - Saloni Pawar Saloni Pawar is a semi-pro CS:GO player. She streams PUBG and CS:GO on Twitch and Youtube as her full-time job. Like other streamers, she had a hard time convincing her parent to let her pursue this career path. Saloni has a good KD ratio and is heading for the Ace rank title in PUBG Mobile.
"Today, this gives me tremendous strength. Sure, there's a lot of hate, but I've learned to rise above such things and concentrate on what needs to be done. I strongly believe in the fact that if you're passionate about something, you work hard towards it, and are persistent enough, then nothing can stop you from achieving success."
4. Ankkita C Ankita just only started streaming PUBG Mobile on her Youtube channel Ankkita C last year. She is just a casual PUBB Mobile player but she is a very entertaining streamer and she streams many hours every day. Her Youtube channel is now having 120 thousand subscribers with frequent videos and live streams.
5. Smiley -ITGC Smiley is a PUBG Mobile streamer on Youtube. She is married and manages her Youtube channel ITGC with her husband. She decided to take on the streaming career after seeing her husband success on the channel. She usually plays with players from TeamIND and she is a great example for girls who want to follow the gaming career path.
She did a good job in a PUBG Mobile tournament recently and even killed Soul Mortal, a famous PUBG Mobile player.
Note: This article reports news and photos that were publicized on social media or official channels of streamers for entertainment purposes only. Any information or comments that may cause misinterpretation, defame or distort the image of subjects involved will be REMOVED immediately once noticed. Please contact us at advertise@gurugamer.com for further actions. Thank you.
>>> Visit Streamers on GuruGamer.com for more interesting posts!