PUBG Mobile KR version UC hack download is a trick that helps users get unlimited UC. Many players who don't have a visa card to buy UC are using to get UC. Let's check out the latest PUBG Mobile Kr Hack here with Gurugamer.com.
PUBG Mobile KR Version UC Hack
The ban on PUBG Mobile in India broke the hearts of many players in this country. Many of them have switched to the Korean version of this game. Like the global version of PUBG Mobile, the Korean version also has the exciting gameplay of the Battle Royale game category. Moreover, UC is also the main currency in PUBG Mobile Kr that you need to pay real cash to buy. You need this UC cash to buy things and join some pay to play events in this game. However, it's pretty complicated and difficult to top up UC in this version. You are required to have a visa card to do the international transaction. In addition, you may have to deal with many problems when doing UC top-up in this version if you are not a Korean. Therefore, many PUBG Mobile players in India and banned countries are seeking for a PUBG Kr version UC hack tool to get this cash for free. PUBG Mobile Kr (Korea) APK 1.0.0 is the latest UC generator 2020 that you can use to generate UC in this game. Read more: PUBG Mobile Korean Version Tap Tap Download - Play PUBG Mobile In India After Ban
PUBG Mobile Korean Version UC Hack Features
Most of PUBG mobile KR UC hack 2020 tools will give users unlimited UC cash for free. It's definitely an illegal way that is banned in this game. However, it's pretty useful for those who cannot buy UC in this version. Moreover, you don't need to be scared of losing your account if you don't play with your main account in the Korean version while waiting for PUBG Mobile relaunch in India. Here are some features of PUBG Mobile Kr (Korea) APK 1.0.0, the most downloaded UC generator now.
The Same Gameplay And All Maps
If you download and play on this APK app, you will enjoy the same gameplay and all features of this game. Besides, this APK app also brings all five maps, including the latest map Erangel 2.0 to explore and traverse. You will play PUBG Mobile as normal. 100 players will land on an abandoned island with small cities, towns, vehicles, weapons, supplies, etc. They are normal people and have to fight for survival. Only the last man staying alive on this island can get Chicken Dinner. That's what we have known but new things to newbies.
No Bugs
This PUBG Mobile Kr APK doesn't have any bug or glitch. It will run very smoothly without lag. But make sure that you are playing on an Android device with the minimum operating system version 4.3. In addition, you don't have to worry about some problems like viruses or spyware. Free Skins For Weapons, Grenades, And More
Another attractive benefit of this UC generator is the free skin. You don't have to spend real cash to buy UC and skins for your guns, backpack, vehicles, and more. These rare skins are totally free to obtain. Then, you can upgrade many legendary weapon skins to get further effects such as loot crate and kill message. Free Costumes
PUBG Mobile Kr APK also features all the existing skins and fashion items in the official version. These cool skins will make your character looks cool and outstanding on the battleground. However, you need to pay UC to unlock these skins or join pay to play event to win legendary costumes. But this UC generator will give you free skins. Donkatsu Medal
This medal is a unique feature of the PUBG Mobile Kr version. It can be used as a coupon to open crates and obtain in-game items. You can win these medals from daily and weekly challenges. Or else, cheaters can earn more Donkatsu medals quickly by using hack tools. How To Hack UC In PUBG Mobile Kr Version?
This UC generator is not available to download from Google Play Store. Therefore, you need to find the download link on the official website of PUBG Mobile Kr APK 1.0.0. There are two files you need to download to install this APK game app. Then, follow these steps to install and get unlimited UC in PUBG Mobile Korean version.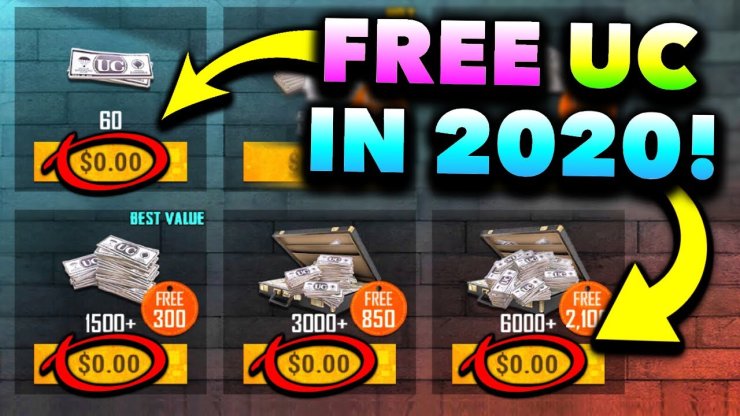 Download the APK and OBB files of PUBG Mobile Kr APK 1.0.0 from the website of this app.
Find the downloaded APK file in the File Manager in your device.
Alow the unknown sources in the security setting to install the APK app.
Create a new folder titled 'com.pubg.krmobile' and open the APK app to play the game with this UC generator.
Then, enjoy the game with unlimited UC and free skins.
Those are things you need to know about PUBG Mobile KR version UC hack download and a completed guide on how to install it. Using APK app or cheat tools is not allowed in this game. Therefore, you need to create a clone account to play while waiting for the comeback of this game in India. To update the latest PUBG Mobile game news as well as tips and tricks for gamers, let's visit our website.