In-game currency can be considered the main source of game developers these days. In PUBG Mobile, the currency is called Unknown Cash, or UC for short. UC is the backbone of the game economy, based on which many items and functions are purchased or exchanged. From outfits, skins, to emotes, you can have them all with UC. Read on as we give you the list of 5 countries that have lower recharge rates than India. Brazil
Brazil is the most affordable country to buy UC. Players can purchase 63 UC (including three bonus UC) for only 3.9 Brazilian Real, which is roughly 54 INR. The Royale Pass costs just over 530 INR. What's more, PUBG Mobile players in Brazil can purchase 8400 UC (with a 2400 bonus UC), for just 5300 INR.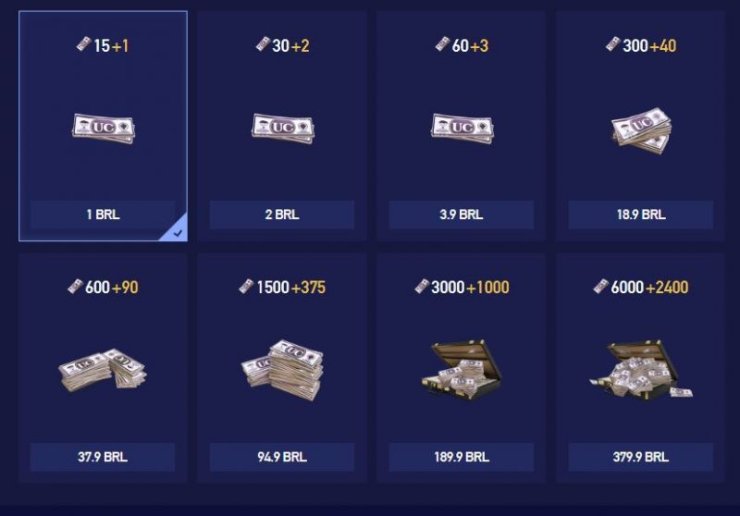 Iran
You can't find the Iran region directly on Midasbuy to make a UC purchase. However, as we gathered from multiple sources, 60 UC only costs about 3300 Tomas or 33000 Iran Rial - a little more than 59 INR. The Royale Pass comes for 594 INR here. Indonesia
In Indonesia, players can't purchase the 60 UC package as in other servers. Instead, they can only buy 263 UC as the minimum value, which gives 13 bonus UC, for 50 Indonesian Rupiah (260 INR). This is still cheaper when compared to the 250 UC package in India. Malaysia
Coming in at number fourth in our list is Malaysia. Here, it costs approximately 34 INR to recharge 32 UC and 68 INR for 63 UC. The Royale Pass will take you 40 Malaysian Ringgit or 700 Rupees in Indian money. Algeria
Last but not least, Algeria takes the 5th spot on the list of countries with lower UC prices than India. The smallest package that players can purchase UC in this server is 30, which costs 58 Algerian Dinar or 34 INR. The 8100 UC pack costs 6745 INR or 11,857 Algerian Dinar.