Fortnite is Epic Games' take into the Battle Royale genre. Released in 2017, the game quickly gains massive recognition as a direct rival to PUBG PC at the time. It's a wonderful addition to refreshing the conventional BR scene, bringing a whole new style of gameplay that revolves around more than just looting and fighting. Players can collect materials such as wood, bricks, and metal to build various construction to aid their gunfights. Fortnite also offers a gigantic collection of outfits, emotes, and appealing Battle Passes. Before you reach down to your wallet and buy these items, read on for a Fortnite V Bucks Prices 2020 listing.
1. Fortnite V Bucks Prices 2020: What are V-Bucks?
Though Epic Games' BR title is free to play, its items are not. All items in the game must be purchased, and Fortnite V-Bucks is the currency that allows you to do it. In other words, V-Bucks is a virtual currency player can buy with real money. Owning a handsome stash of this in-game cash, and you'll get access to a whole rainbow of cosmetic items ranging from outfits, parachutes, to emotes. However, you can't spend it on purchases that give unfair advantages in the game. If you're looking to swing some cash, read on for a full Fortnite V Bucks prices 2020 listing.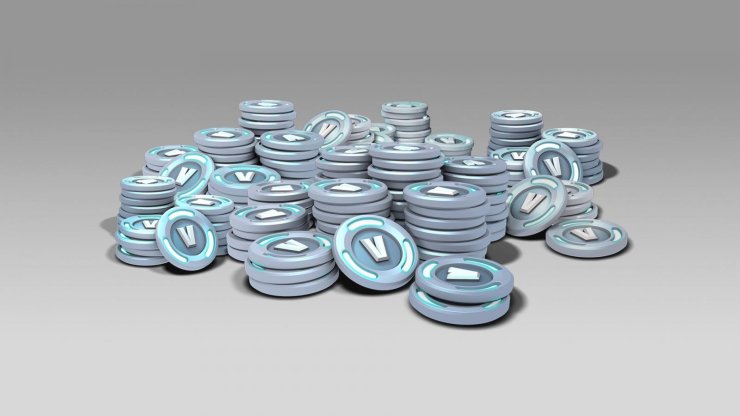 2. Fortnite V Bucks Prices 2020: How Much do V-Bucks Cost?
Fortnite V-Bucks is the premier currency in the game, as Unknown Cash in PUBG Mobile or Diamonds in Garena Free Fire. Unfortunately, players can not buy it in random quantities. Fortnite V Bucks pricing is listed by fixed denomination. For example, you see a skin worths 1,500 V-Bucks but you can't buy just that because there isn't any offer at such number. Below you will find the full list of Fortnite V Bucks pricing in both US Dollars and Indian Rupees. Fortnite V-Bucks Prices 2020:
Seasonal starter pack) – $3.99/INR 297

1000 V-Bucks: $7.99/INR 596
2800 V-Bucks: $19.99/INR 1,492
5000 V-Bucks: $31.99/INR 2,388
13,500 V-Bucks: $79.99/INR 5,972 Friendly Reminder: If you don't already know, Fortnite V-Bucks prices 2020 is being offered at a 20% discount worldwide. Epic releases the Fortnite Mega Drop Sale just a few days ago for PlayStation 4, Xbox One, Nintendo Switch, PC, and Mac platforms. If you want to top-up your stash, then this is a perfect time. The offer also remains permanent for your future purchases. 
3. Fortnite V Bucks Prices 2020: How to Purchase V-Bucks?
Now that you know how much do Fortnite V Bucks cost, the next question is how to purchase them. For players who don't have much time grinding missions, or simply want to acquire a certain skin instantly from the store, topping up the virtual currency is the fastest way to go. There are two ways to get Fortnite V Bucks: 
Direct Purchase: This is perhaps the most straight-forward way of the two. Open Fortnite on your device, navigate to the top right corner of the screen when you're in the main lobby. Here, you will see a number next to a "V" icon indicating the total number of your wallet. Clicking on it will direct you to the top-up service. V-Buck Cards: Another way to buy this virtual currency is actually purchasing redeem cards from retailers in your region. This way may offer a lower Fortnite V Bucks pricing, but a little riskier. Please contact credible retailers like G2A for secured transactions. Note: PlayStation and Xbox users can access the respective platform's store to top-up Fortnite V-Bucks. The currency will be sent directly to your in-game account. However, Fortnite V Bucks prices Xbox One or PS4 is still offered at the same price as we listed above. 
4. Fortnite V Bucks Prices 2020: Tips
Before you reach down to your wallet and pay for this virtual currency, remember to consider the purchase carefully. Here are the things you should take note on: 
As you can see in our Fortnite V Bucks prices Xbox One, PS4, Nintendo Switch, PC, and Mac listing above, you get more value as you spend more money. For example,  you get 120 V-Bucks for each dollar spent with the cheapest pack, and 135 per dollar for the most expensive option. Of course, it will take a toll on your budget, but getting more bang for your buck is definitely worth it.

You can also get access to the top-up service by clicking on the Battle Pass. Buying a pass and unlocking higher tiers is by far the best way to acquire exclusive outfits and bundle in Fortnite. However, it may take a while to grind through. Outfits and emotes often cost 1,500 and 500 V-Bucks respectively, and Legendaries can go up to 2,000. 

Fortnite V Bucks Prices 2020 is offered at a 20% discount permanently, starting from August 14th. 
5. Fortnite V Bucks Prices 2020: Can You Get V-Bucks for Free?
The answer is yes, there are ways for you to get V-Bucks for free. Well, they aren't technically "free" since you still have to pay some money to buy certain services. But consider how much do Fortnite V Bucks cost, these are still profitable methods: 
Purchase Fortnite Save the World: the PvE edition of the game is currently on sale for $14.99. Upon purchasing, you will get 50 V-Bucks per day when logging in. It's not a hefty amount, but every little count. Plus, completing missions and challenges will also net you from 50 to 100 V-Bucks. Battle Pass: Buy and grind a Battle Pass is actually not a bad way to earn some V-Bucks. The latest Pass gives 1,500 V-Bucks in total, minus the 950 for the initial purchase, you end up with a 550 V-Bucks profit!
That's all on our guide to Fortnite V Bucks Prices 2020. Fortnite is facing severe competition from similar titles such as Fall Guys and Rouge Company. Content creators are also leaving the game, complaining about the unbalance of the casual and competitive matches. This followed by Fortnite's removal from Google Play and Apple Store really hits the title hard. If you're a fan, show the devs some support buy purchasing V-Bucks - offered at a 20% discount. For more guides, tips, and tricks into the world of gaming, visit our website at GuruGamer.com.