Mobile Legends: Bang Bang is a Multiplayer Online Battle Arena (MOBA) game. It is also known as action real-time strategy (ARTS). The game put you into a square map with 3 lanes to go. Each lane will spawn creeps to help you push the opponent's objectives and eventually the enemy's base.
MOBA games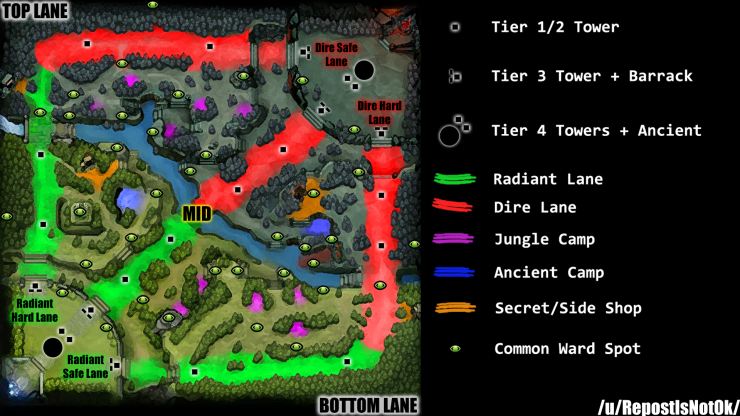 Currently, the MOBA genre is really popular among the Esports community with 2 most played games being: Dota 2 and League Of Legends. With both elements of action and strategy, MOBA games are highly competitive and well balanced. The International 2019 has conceded with multi-million dollars on the line. Moreover, League Of Legends has a tournament system fielding competition all year long. Obviously, people love the MOBA genre.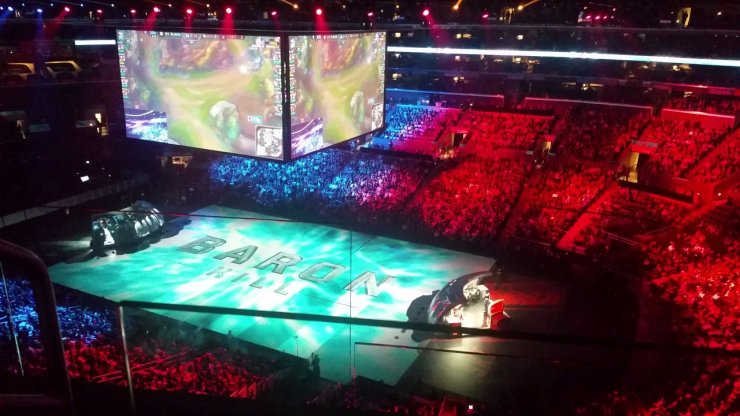 With that, the mobile MOBA game Mobile Legends: Bang Bang looks to establish itself as one of the competitive Esports in the scene. With 2.5D graphics, MLBB looks somewhat similar to a mobile version of League Of Legends. And it is hardly a downside. The gameplay on mobile is fun and easy to pick up.
There have been many MLBB tournaments for both male and female. The prize pool has yet to catch up with the Esports giants like Dota 2 and LoL but it is growing.
Mobile Legends: Bang Bang World Championship
In the recent announcement, the developer and publisher Moonton has revealed their ambitious World Championship 2019.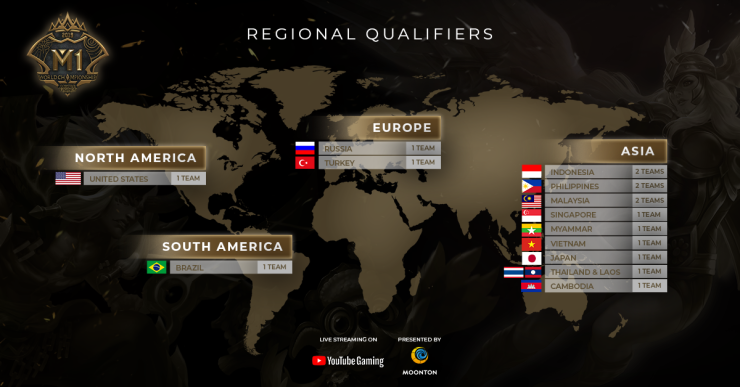 With that, 16 best Professional MLBB will battle it out in the M1 World Championship to claim their share of $250,000 (₹1.8 Crore). Currently, most teams are from Asia as MLBB is most popular here. 2 teams from Europe and 2 from America will join the fight in the Mobile Legends: Bang Bang tournament.
16 teams will qualify for the event through local tournaments. Teams in Malaysia, Singapore, Indonesia, Philippines, and Myanmar will get direct invites from MPL. The rest will qualify through M1 Qualifiers, which will be announced later.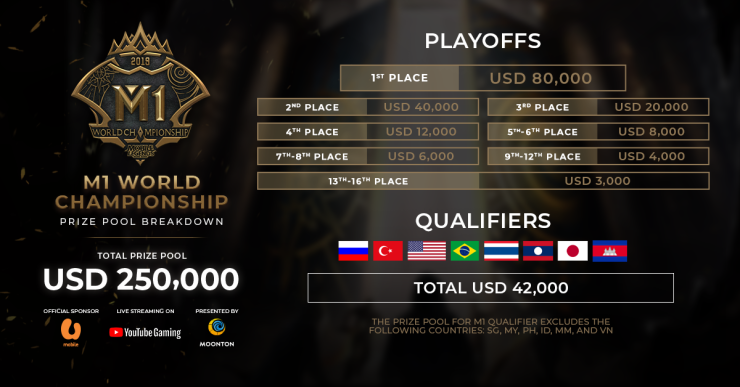 The Grand Finals will take place in Kuala Lumpur, Malaysia. Who will take the lion's share of $80,000 (₹5.7 LAKH)? Only time will tell.