PUBG Mobile has just recently announced the PUBG Mobile World League (PMWL) East Scrims 2020, featuring all 20 teams in the PUBG Mobile Worlde League Zero. The first day of the tournament has just concluded yesterday with the victory of the Vietnamese team Box Gaming with 65 points with 21 points and 1 Chicken Dinner.
TSM-Entity also had an amazing result on the first day in second place with 60 points and more kills than any other team. They got a total of  30 kills, which made up half of their points, showing that they are going to be a hard opponent in the real tournament. However, they still need to work on improving their placements.
MegaStars got a decent start in 5th place with a total of 45 points. Meanwhile, other Indian teams didn't show their best performance on the first day and ended up on the bottom half of the overall standings.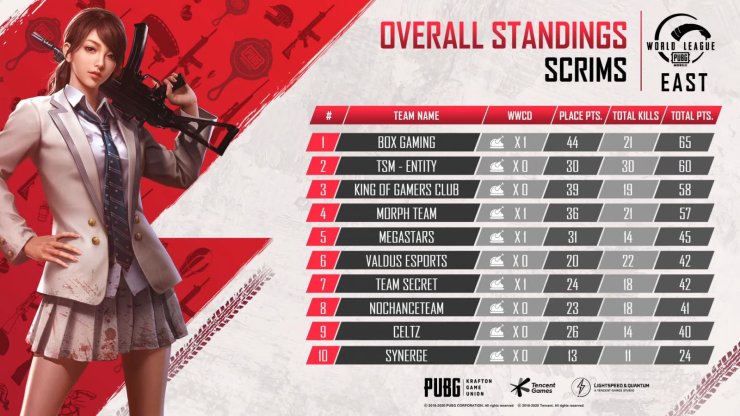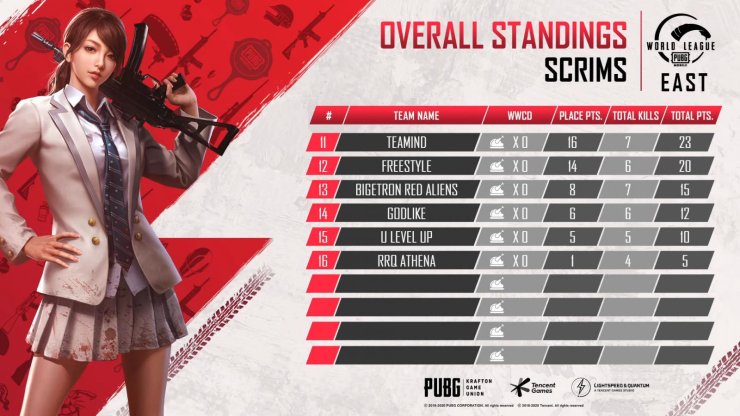 About the PUBG Mobile World League East Scrims
According to the head of esports for PUBG Mobile, James Yang, the purpose of this scrims is for teams to practice with others before going into the tournament. It is also a way to make sure that there is no connection problem for all the participants since the PUBG Mobile Worlde League Zero is going to be an online tournament. There is no prize pool for the tournament. You can check out the tournament at the PUBG Mobile Esports Youtube channel at 5 PM IST.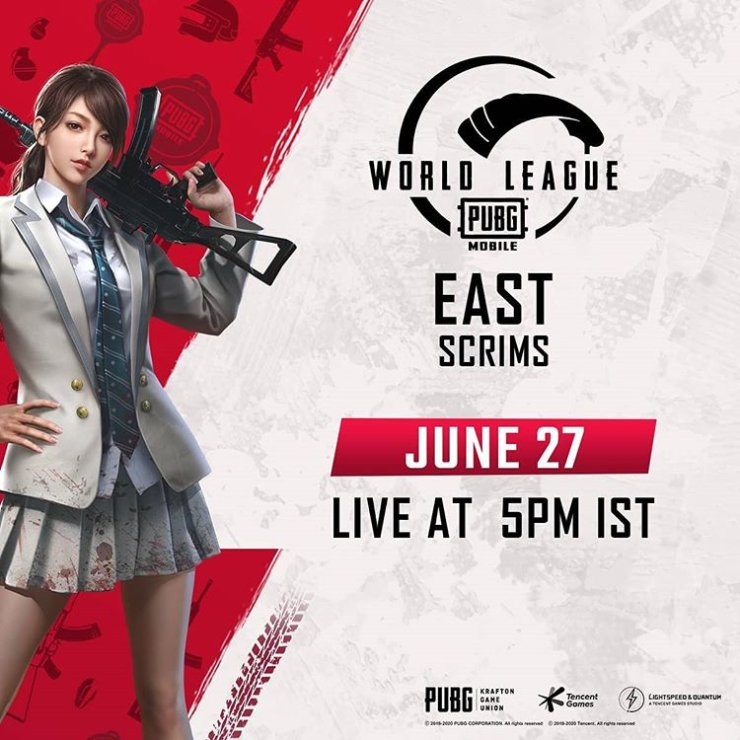 The PMPL Americas is still going on to pick out teams who will be going to the PMWL West Division. When it complete, PUBG Mobile will also hold a PUBG Mobile World League West Scrims as well.
The PMWL Zero will start on July 10 until August 9 with a prize pool of $850,000 for each Division. While the PMWL was supposed to be played offline, the coronavirus pandemic has caused PUBG Mobile to turn it to an online event with 2 events to make sure teams can have the best condition to play at their best performance.
Also check out: How To Spot Enemies In PUBG Mobile Easily And Win The Fight Before It Even Starts