The day when video games are just video games has gone. What was initially made for kids to have fun now has turned into a multi-million industry with huge global tournaments with millions of dollars on the line for the winners. That is not to mention the streaming, content creating business. It's fair to say that esports have even become big than many traditional sports at this point. Apart from companies, gamers are the ones who benefit the most from this. Many people have succeeded to make a career out of their passion for gaming while some even managed to become millionaires. Here, we are going to look at the list of top 10 richest gamers in the world. Surprisingly, most of them are not pro players but rather than streamers and Youtubers.
Top 10 Richest Gamers In The World #1: Tyler "Ninja" Blevins
Earnings: $17 million.
Tyler "Ninja" Blevins is a Fortnite streamer. He has been streaming for almost a decade with games such as Call of Duty, H1Z1, PUBG, and currently Fortnite. He gained his massive success when he starting play Fortnite on Twitch when the game came out. The streamer broke many Twitch records and quickly became known around the world. Now, after a deal with Mixer, Ninja has left Twitch for good to stream on the Microsoft's stream platform. By establishing his personal brand, he got tons of advertisement deals for different products and brands such as Adidas, Redbull, underwear,... While it is hard to believe, Ninja made even more money than PewDiePie thanks to these deals.
Top 10 Richest Gamers In The World #2: Felix "PewDiePie" Kjellberg
Earnings: $15 million.
Felix "PewDiePie" Kjellberg is also known as the king of Youtube. He is the only individual Youtuber to get over 100 million subscribers. Apart from gaming, PewDiePie also did a lot of videos about other things such as meme, anime, dramas on the Internet. Unlike Ninja, who has a surprise overnight success, PewDiePie built up his fan base gradually over the years and slowly climbed to the top. Recently, the Youtuber also revealed that he is going to focus more on streaming in 2020 with an exclusive deal with Youtube. Top 10 Richest Gamers In The World #3: Preston Arsement
Earnings: $14 million.
Preston Blaine Arsement is a Youtuber who is mostly known for his prank videos and Minecraft, Roblox gameplay. Needless to say how big the fan base of Minecraft is, and most of them are kids, who have nothing but time in their life. His income mostly came from his main Youtube channel Preston, which is now having 12 million subscribers and it made him one of the richest gamers in the world. Other than the main channel he also has 5 other channels for different content. Top 10 Richest Gamers In The World #4: Mark "Markiplier " Fischbach
Earnings: $14 million.
Mark "Markiplier " Fischbach is an American Youtuber who owns the Markiplier Youtube channel with 25 million subscribers. He is famous for his gameplay videos of indie games and horror games including the Five Nights at Freddy's series, Amnesia: The Dark Descent, Garry's Mod, etc. It was his humorous and over-the-top reactions that made his gameplay videos much more funny and interesting than they should be. Top 10 Richest Gamers In The World #5: Michael "Shroud" Grzesiek
Michael "Shroud" Grzesiek, or also known as the god of battle royale. He was a pro CS:GO player before he retired and became a full-time Twitch streamer. With an already big reputation for his skill and aim in CS:GO, Shroud quickly gained much attention when he streamed PUBG on Twitch. With his skill and experience in FPS game, he has totally dominated the battlefield in PUBG. Shroud has left Twitch after the exclusive deal with Mixer and is currently playing Valorant on his stream. His income is mostly from streaming where the richest gaming company in the world pay him to play their games. Top 10 Richest Gamers In The World #6: Daniel Middleton (DanTDM)
Daniel Middleton is a Minecraft Youtuber who owns the Youtube channel DanTDM. He mainly does videos about Minecraft, Roblox, and Pokemon. He became one of the most popular YouTubers in 2015.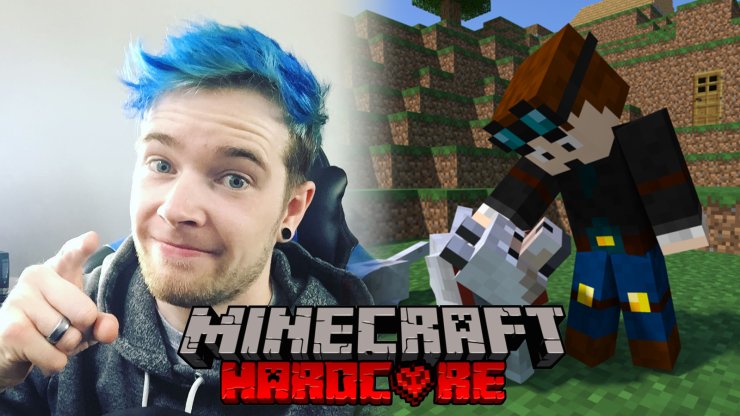 Top 10 Richest Gamers In The World #7: Evan Fong (VanossGaming )
Earnings: $11.5 million.
Evan Fong is also known as VanossGaming online. He is often compared to PewDiePie due to their similar gaming style. However, VanossGaming channel focuses mostly on gaming content about various games. He made his own animations to edit them into his video montage or into an entire video, creating his own unique style. He was at his peak in 2014 when he gained 6.6 million subscribers that year alone. Now his channel is currently sitting at 25 million subscribers.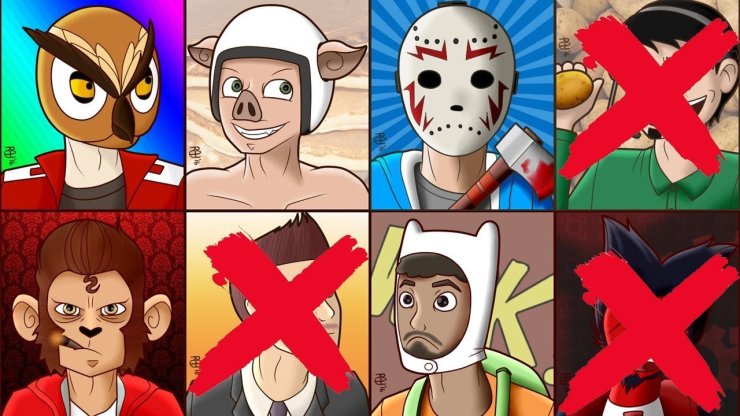 Top 10 Richest Gamers In The World #8: Sean McLoughlin (Jacksepticeye)
Earnings: $11 million.
Seán William McLoughlin or Jacksepticeye is an Irish Youtuber who is famous for his funny Let's play video series. He described his own videos as him playing and talking over video games while swearing a lot. People seemed to react very well the more he swears so he thinks that is a big part of his success. His channel is now having 23. million subscribers. Top 10 Richest Gamers In The World #9: Timothy Betar (TimTheTatman)
Earnings: $8 million.
Timothy John Betar is also known as TimTheTatman. He is a Twitch streamer who has over 4 million subscribers. He mostly plays FPS game on stream CS:GO, Overwatch, and Fornite. Since Fortnite was insanely popular at the time it was released, his channel and other channels that play Fortnite gained massive viewership. Betar won the award for Fan Favorite Male Streamer/Gamer of the Year in the Gamers' Choice Award. Top 10 Richest Gamers In The World #10: Johan "N0tail" Sundstein
Earnings: $6 million.
Johan "N0tail" Sundstein is a professional DOTA 2 player for team OG. He and his teammates are the two-time champions of The International, the biggest tournament of DOTA 2, and the biggest gaming tournament in the world. They won The International 8 and The International 9, which earned the whole team a total of $27 million, making them one of the richest gamers in the world. Apart from The International, Notail has also won 4 Major tournaments of DOTA 2, each with a $1 million prize pool. N0tail is currently the person who has the highest earnings in both DOTA 2 and esports.
>>> Also check out: Top 5 PUBG Mobile Players With The Highest Earning.