Esports is among the fastest-growing industries around the world. With the rise of video games as competitive sports, so many favorite players have been on the limelight and received great attention from the community. Esports Awards has been founded just for that. To acknowledge outstanding Esports players, The Esports Awards have been created since 2016. The Esports Awards each year will bring out a list of favorite Esports players for everyone to vote. Every vote counts toward getting one player the Esports PC player of the year.
Last year in 2018, we already had CS:GO player Aleksandr 's1mple' Kostyliev as the winner of the title. Another honorable mention of last year's winner list was Tyler "Ninja" Blevins for both "Personality Of The Year" and "Streamer Of The Year". Also, Astralis was named the "Esports Team Of The Year" while Cloud 9 was the "Esports Organization Of The Year". Esports Awards 2019
However, everything has changed this 2019. With the repeated victory in The International 2019, OG Dota 2 has managed to bring up 2 iconic players to the list. OG couldn't pull off such a feat without the leadership of Johan "N0tail" Sundstein or the dominant performance from Topias Miikka "Topson" Taavitsainen. The two OG members well deserve a spot on the list. Moreover, besides the two iconic Dota 2 players, 3 CS:GO players are also on the list. The last year's winner s1mple is still there together with the Berlin Major 2019 MVP Nicolai 'device' Reedtz and Russel 'Twistzz' Van Dulken. Who will you cast your vote for? Aside from best Esports PC Player Of The Year, the Esports Awards 2019 includes a lot more nomination. You can even vote for the best Esports Organisation Of The Year or Esports Team Of The Year. OG is well on the list together with other winners like Astralis, Team Liquid, G2, 100T.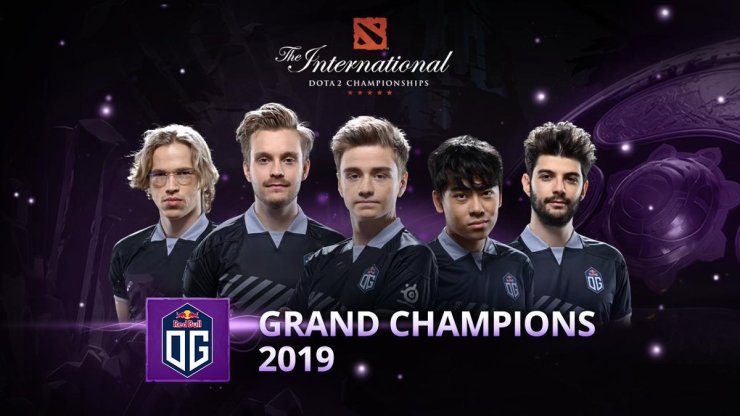 So, what are you waiting for? Cast your vote and cheer for the best of the best in Esports and watch your hero getting nominated. The results will come later in this November. Watch out for your favorite Esports players.