In the OB29 update, Free Fire released a new interesting 1 vs 1 mode called the Lone Wolf mode. The mode is played on a special map called Iron Cage. Players are provided with a number of utility items at the start of each round. They can freely choose their weapons, pets, characters.
There is no doubt that having the right character will contribute greatly to your chance of winning in the Lone Wolf mode. In this article, we will show you the 3 best characters with active skills in Lone Wolf mode.
1. Chrono
Ability: Creates a force field that blocks 600 damages from enemies. Players can fire at outside foes from inside. Movement speed 15%. All effects last for 8 seconds. CD 170s.
When it comes to 1 vs 1, no character can surpass Chrono, one of the best characters in Free Fire 2021. His skill proves ultimate protection from all damage and you can still deal damage to the enemy. 2. Alok
Ability: Create a 5m aura that increases ally movement speed by 15% and restores 10 HP/s for 5 seconds. Cannot be stacked.
Alok has always been one of the hottest characters in Free Fire thanks to his ability. The amount of healing and agility he offers is huge, allowing you to engage in fights easier. It's no doubt that Alok is also the best healing character in Free Fire OB29. 3. Skyler
Ability: Destroy 5 Gloo Wall within 100m, CD 40s. Whenever you place a Gloo Wall, you will get HP regen starting from 9 points. Recovery effects do not stack.
Skyler is also a great character in the 1 vs 1 scenario. His skill can break down an enemy's Gloo Walls, breaking through their defensive layer. The passive component of his skill even heals more HP than Alok's skill. You can heal up to 2 times per round with 2 given Gloo Walls.
Whether you want to win Free Fire Clash Squad custom 1 vs 1 match or the latest 1 vs 1 Lone Wolf mode, Skyler is a must-have character.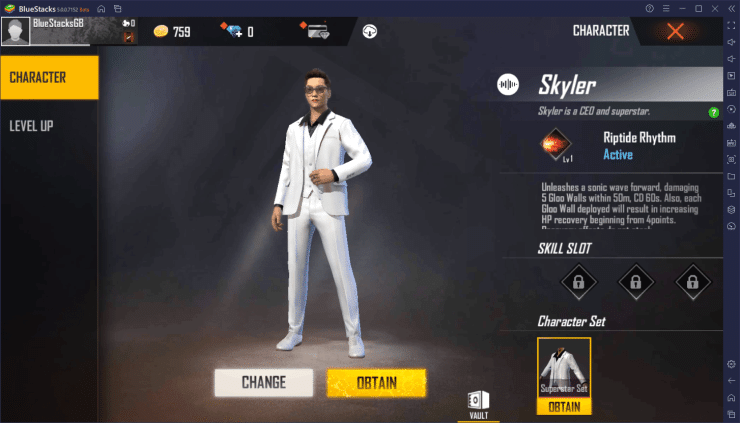 >>> Check more Free Fire news & tips on Gurugamer.com: Free Fire New Incubator: Check Out The Latest Operano Incubator In Free Fire Now