Free Fire has been growing steadily in pretty much every region in the world, especially in India, after its biggest rival PUBG Mobile got banned. With its growth comes various new demands from gamers... and graphical improvement is one of the most popular topics amongst those requests.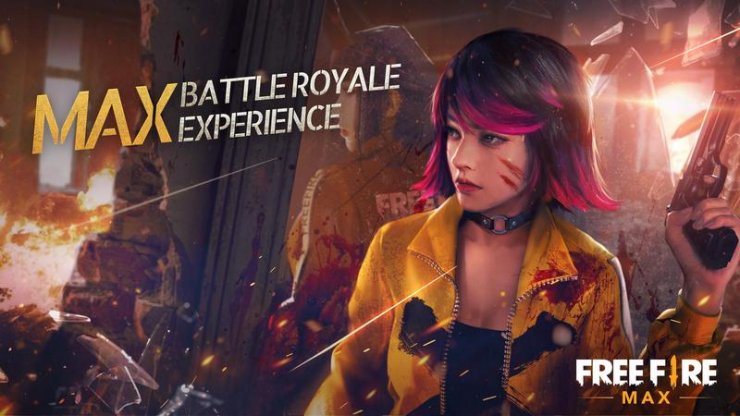 That's why Free Fire has been testing the Max version - a version of the game that's designed to run on higher-end devices. In this article, we would list out everything you need to know about Free Fire Max Launch Date in India.
1 - Why Did Garena Create Free Fire Max?
Free Fire was released almost three years ago when phones weren't that powerful... and because of that, it's system requirements are super low so that almost all phones would be able to run it. However, in 2020, that has turned into a disadvantage, as pretty much every competitor (like Call of Duty Mobile, PUBG Mobile or Fortnite) looks better than Free Fire. This is why Garena is working on a new and improved version of the game, with better graphics, effects and textures, aiming for the latest generation of phones. While Free Fire Max is a completely separated application, players would not need a new account to log in - they can just use their current Free Fire account. Both versions can play the game together normally - and Max players would not get any advantage over normal players.
Read more:
2 - Free Fire MAX Launch Date In India
Garena has released 2 waves of Closed Beta Test for the game in various smaller countries like Bolivia, Malaysia or Cambodia... After the CBT phases conclude, Free Fire MAX would go into Open Beta Testing or OBT. After a certain period of OBT, the game would be released to the public officially. 3 - How to register for Free Fire MAX Open Beta Test
However, if you don't want to wait for the game to come out, there is a way to try it right now... by registering for the Open Beta Test.
To become a tester for Free Fire Max, you need to register for the program by following https://play.google.com/apps/testing/com.dts.freefiremax to get to the Beta's Registration page. Afterward, just hit the "Becoming a Tester " button to sign up for a slot. It is not guaranteed that you would be picked, of course. To get to this page, it is required that you log into your Google Account first. After clicking the button, the result would look similar to this: You should not bother with the download link, as the OBT version is not available in India yet. You would need a Google Account created in other countries to access it. VPN would not work, as the region is based on your Account, not your IP. You could always try to make a google play account from another country using VPN, of course.
When the OBT for India is available for download, the program would send you an email of notification.
You might be interested in:
4 - How to download the Free Fire MAX Open Beta?
If you managed to get a Google account from another region, it is time to try the MAX open beta. Just download the APK file from this link and obb file from this link. After you have acquired both files, extract the Obb's Zip file onto the Android/OBB/com.dts.freefiremax folder (you would need to create a new folder named com.dts.freefiremax)... and run the APK file to install the game. Log in with your modified Google account. 5 - Free Fire Max System Requirements
While the game is aimed at high-end tier devices, the overall system requirements to run Free Fire Max is still really low.
Minimum System Requirements
Android: 2GB RAM, Android 4.4 KitKat, Dual-Core 1.2
iOS: iPhone 6s, iOS 11
Recommended System Requirements
Android: 4GB RAM, Android 7 Nougat, Octa-Core 2.0
iOS: iPhone 7, iOS 11
Interested in more of our articles related to Garena Free Fire? Please check out this post to find out more about Top 5 Best SMG Gun Skins In Free Fire.