Free Fire PC – Free Fire is one of the best Battle Royale games apart from PlayerUnknown's Battlegrounds and Fortnite Battle Royale. This mobile game can run on iOS, Android, and Windows operating systems.
Now, Free Fire players can experience it on PC with Bluestacks App Player. This guide on Free Fire PC download will show you how to install and play Free Fire Battlegrounds on PC with this app player. Check it out here with Gurugamer.com.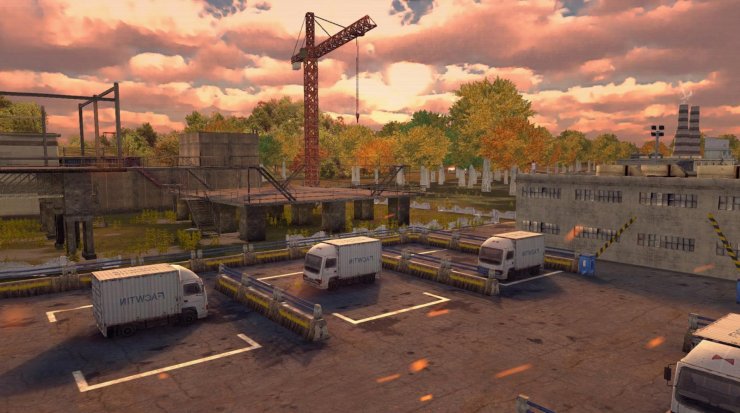 Overview of Free Fire PC
Free Fire on PC has the same rules and modes as Free Fire on mobile devices. Fifty players also join a battle to find the last survivors on an abandoned island. The Battle for survival begins with a parachute and 50 players, including normal people, well-trained soldiers, killers, and adventurers in the battlefield. After landing, players run to loot weapons, an armor, a helmet, med-kits, a bag, and other supplies on the map. On the way to loot supplies, players will bump into several enemies and have to fight or evade to survive. As time passes, the safe zone shrinks and forces players to enter fierce combats in a smaller area. If they try to stay out of the white boundary to avoid combats, they still die. It's because the smaller the playing field is, the more damage players get when staying outside the white boundary. In the end, the last man standing on the battlegrounds is the winner. Do you know hơ to play Free Fire like a pro? Check out some Free Fire pro tips with us.
Free Fire PC Requirements
Since the Free Fire battleground PC version is not available, you need to run the game on an emulator. Check out some system requirements here and see which conditions your PC must have to run the game.
Minimum system requirements
OS: Windows 10, 8.1, 8, 7, Vista SP2, or XP SP3 (32-bit only)
Processor: Dual Core 2+ GHz
RAM: 2 GB
Graphics: Nvidia HD Graphics 3000 or Higher
DirectX: Version 11
Storage: 4GB available space
These are minimum PC requirements to install an emulator and play Free Fire on your computer. If you want to have a better gaming experience, you should upgrade your computer to the recommended system requirements below. Recommended system requirements
OS: Windows 10, 8.1, 8, 7, Vista SP2, or XP SP3 (32-bit only)
Processor: Intel Core i5-680 (PassMark 3500) or higher processor with virtualization extensions enabled in the BIOS
RAM: 2 GB
Graphics: Intel HD 5200 (PassMark 750) or higher
DirectX: Version 11
Storage: More than 6GB available space
With these features, you can play Free Fire at the best quality. The sound, graphics, and movement also are at the most ideal quality for the amazing gaming experience. Power-ups for Free Fire PC
This version of Free Fire in PC Bluestacks has every feature in the existing Free Fire mobile version. It also has optimized graphics, speed, and performance, keymapping, Battle Royale mode, skin, background, and custom content.
Press F1 on the keyboard to enter Battle Royale Mode and start the game. To aim at the enemy, move the mouse, then click right to zoom in and click left to shoot. To do many activities like modifying inventory, interacting with teammates, gathering loot, press ALT key.
Other keyboard controls in Free Fire PC are similar to any other Battle Royale game on PC, such as moving towards/backward, turning left/right, jumping, lying. Especially, Bluestacks let players adjust keyboard control settings at their preferences. Masters your fingers, and enjoy your chicken dinner tonight! Guide on Free Fire PC Download
To experience Garena Free Fire Battlegrounds on your PC, you must do the following steps.
Download and set up a blue stacks player on your PC.

Complete the one-time installation.

Search the keyword 'Garena Free Fire' on the search box at the top-right corner of the screen.

Click the Install button on the Google Play screen and wait for the installation.

After successfully installing Free Fire, click the icon of the game in My Apps tab, enjoy the game now!
After the installation, the system will automatically decompress resources and set up the updates. To start playing, you need to register first. There are some types of game accounts for you to choose after entering the game for the first time. You can choose to play without registering. However, this type of game account is low in security. You may lose your account due to hackers or other technical problems. Free Fire For PC: Emulator Reviews
Bluestacks is not only a supporting app but also an emulator that allows Free Fire download for PC. However, it's not the only emulator you can use to play this mobile game on PC. There are many supporting apps or emulators that let you play Free Fire for PC without Bluestacks. One of the most popular and decent Free Fire emulators providing Free Fire experience on PC is DL Player. It's light, free, and easy to use. Moreover, it's free in viruses and spyware, so this emulator is safe for your PC. Another PC emulator allowing you to play Free Fire PC is MEMU. This app is small in size and convenient in use. Moreover, you can download and play lots of mobile games on this emulator. You can check out some guides on how to download and use these emulators.
Stream Free Fire PC
Bluestacks 4 app player lets Free Fire players do game streaming on many platforms like Twitter, Twitch, and Facebook Live. Besides fantastic in-game experiences, video game broadcasting is an exciting way to enjoy the game, meet and connect with other Free Fire users and fans. Streamers can show off their amazing skills and fabulous performances while chatting with audiences. It would be fun!
Above is the guide on how to install and enjoy Free Fire PC. With the same game mode and features but better graphics than the mobile game, Free Fire on PC will give you the best in-game and out-game experiences. To update the latest mobile game news as well as useful tips and tricks for gamers, visit our website Gurugamer.com.