Free Fire is currently the most popular Battle Royale mobile game in India, after PUBG Mobile got banned from the country. With the massive influx of new players, more hackers and cheaters are pretty much a given. To maintain the quality of gameplay and player experience, Free Fire has been investing heavily in anti-cheat measures. One of the most popular methods is just banning the cheating account outright, or even the cheaters' device.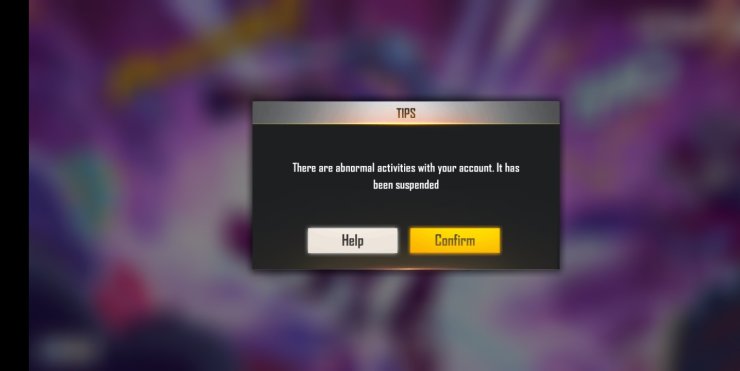 In this guide, we would answer the question of how to use Free Fire unban device apk and help you access your account again.
1 - What could get your account banned?
There are a few ways that your account could be banned. The duration usually varies - the ban could last for only one day... but it can also be 10 years, depending on your offense. Below is a list of actions you might have done before getting banned.
Bug Abuse: depends on how many times you use the bug, its severity, and how the other players are affected - the punishment for this ranges from just small progress reset to outright suspension or even ban. Verbal Abuse: You are allowed to trash talk people, but there are some topics you must not get into such as terrorism and discrimination, along with things that are not allowed by local laws.
Teaming: This is treated somewhat similar to bug abuse - you would get anything between a rank reset and a ban, based on the number of times you did the deed. You would get punished more if the other guy is a hacker. Modifying game data or hacking: This is the worst violation of the rule and would get punished most heavily. Any unauthorized changes made to the game's data, servers or client would get both your account and device banned immediately.
3rd party programs: Usage of 3rd party programs can also get you banned if the anti-cheat software triggered on it, as these programs often make changes to the game's data. It does not matter if you get any advantage in-game or not - a clothes mod could get you banned. 50 % of the bans were detected by the system, but the other 50% is by player reports. Be careful of getting reported too many times.
2 - How to contact Garena to recover your account?
If you are sure there have been problems related to your suspension, these following steps are the best way to get your Free Fire account restored. This only works if your account has not been used for any hacks of course - if another person uses your account to hack, it is still considered your fault and you would still get banned. Below are the steps to contact Customer Support:
Go to the official customer support website of Garena on your device
Contact customer support by clicking "email us now"
Report your issue in detail and provide screenshots if possible
Submit the report and wait for a reply.
Afterward, they would unban your account if the ban was not justified. You must provide as many details about your account as possible, of course.
3 - How to use Free Fire unban device apk?
You can use the above methods to get your device unbanned, of course. However, if they refused to cooperate, you can just do one of the methods below.
Change SIM card
Turn Airplane mode on, Force stop your Free Fire App and Clear data. Reset your phone.
Replace the SIM card on your device.
Open Free Fire and use another account to log in. Change IMEI code
Firstly, you need to download an app called Device ID Changer on the Google Play Store. Use it to change the IMEI code of your phone.
Restart the phone afterward and check your Free Fire account. With the device ban being based on the IMEI code, you probably have already been unbanned.
Overall, device ban is probably the worst style of bans, as it prevents you from creating another account and play on that device. You can just use an emulator to resolve this problem easily, of course.
Interested in more of our articles related to Garena Free Fire? Please check out this post to find out more about Free Fire's OB24 update.