When it comes to surviving in a battle, apart from having the most destructive weapons, players also need to protect themselves from other rivals to be the last survival. That's why many Free Fire players pay attention to the Gloo Wall which functions as an effective cover when fighting against enemies. In case you're looking for Free Fire Gloo Wall hack or some useful tricks to make good use of this item, you're in the right place.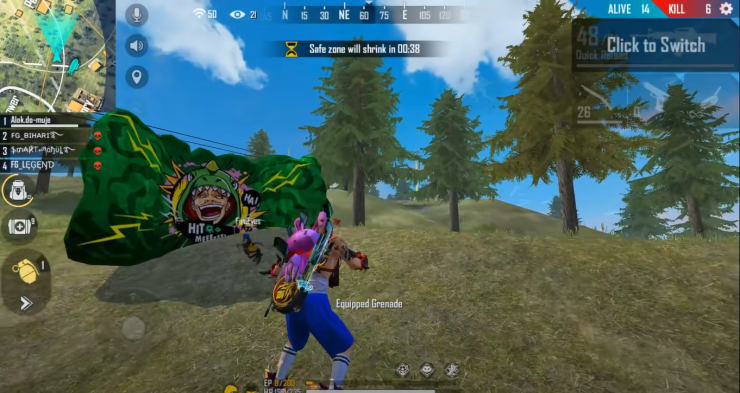 What is Free Fire Gloo Wall
Unlike other games in the same genre, Free Fire allows players to play with different styles and modes. Meanwhile, the game offers a vast range of weapons and special aids so players are free to pick up the suitable ones based on their playstyles. In the chaotic world of guns where 50 players drop in the same place and fight to survive, having proper protective measures is crucial for every player no matter what playstyles they prefer.
Among many different protective measures which are made available in Free Fire, Gloo Wall hack is one of the most effective and powerful ones. Gloo Wall is useful for both offensive and defensive players as it can prevent us from taking damage and function as a cover while attacking others. However, not every player is aware of or clearly understands how it works.
To take the advantage of the Gloo Wall, you will need to purchase the Gloo Grenade from the online store. During the battle, you can deploy a cover by throwing the Gloo Grenade out when being in danger.
Suggested post: Top 5 Tips And Tricks To Use Gloo Wall Grenades In Free Fire Like A Pro
Free Fire Gloo Wall hack
As the Gloo Wall costs you diamond and is limited, many players have been looking for Free Fire Gloo Wall hack to use as many Gloo Wall as possible. By having unlimited Gloo Wall in Free Fire, they can protect themselves from other players. However, is there any tricks to get unlimited Gloo Wall in Free Fire? 1. Get unlimited Gloo Wall in custom room
While many videos on Youtube claimed to show players How to hack Free Fire Gloo Wall, it turns out that what is called free fire fast gloo wall trick turned out to be so simple.
In fact, all players can get free gloo walls in the custom room mode. It means that you can have unlimited Gloo Wall when playing in any custom room. Here is how to open a custom room and play with endless Gloo Wall:
Click on the mode option on the top right corner in the homepage
Hit the custom room option which is a small icon located in the bottom left corner
You can join an existing custom room or create your own one and invite other players to join
Once your custom room is ready, you can join and get free Gloo Wall in the battle
However, please note that to create your own custom room, you need to purchase the room card which cost 100 diamond on the store. In addition to that, please note that you will need at least 10 players in the room so the battle can start.
You can also know more details about how to create a custom room in Free Fire right here: Free Fire: How To Create Or Join A Custom Room Match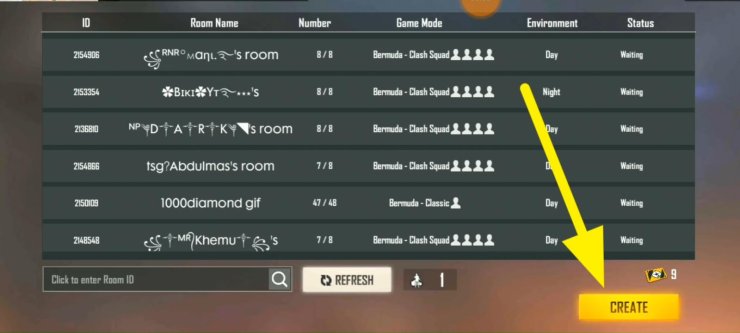 2. Get unlimited Gloo Wall with Mr. Wagger
Made released in the advance server last July, Mr. Wagger became the most-desired pet in Free Fire thanks to its special skill. In fact, this swag penguin can generate free Gloo Wall when your Gloo Grenade is running out. Of course, you will need it to cool down for the next Gloo Wall after deploying one.
The higher level you have, the less time you have to wait. At level 3, your Mr. Wagger takes 100 minutes to cool down. It means you can have a maximum 6 Gloo wall during a 10 minute match.
Check out more details: Free Fire New Pet Mr. Wagger: Abilities And How To Get It In Advance Server Above are two legal ways to get unlimited Gloo Wall in Free Fire. Please be aware that Free Fire Gloo Wall hack is considered illegal and Garena pays no tolerance to any act of violating its terms of service and police. Players who are detected cheating in-game will face the risk of a permanent account ban by the game publisher.
Apart from the news about Free Fire Gloo Wall hack, visit our website Gurugamer.com for more interesting news about games and entertainment!
>>>Free Fire Slang Dictionary: Most Common Slangs And Jargons Every Player Need To Know