Here are Genshin Impact all 5-star characters with fantastic abilities. They are very rare and hard to obtain. Those characters are the best choices for the main DPS role in your party.
All 5-star Characters In Genshin Impact: SS-Tier
There are eight SS-tier characters in Genshin Impact which is rated 5 stars.
#1. Diluc
This is a Pyro character who can play as the main DPS fighter in your party. He uses a Claymore and counters enemies in short-range combat. Moreover, his elemental skills can be combined with many elements, such as Hydro, Cryo, and Anemo to cause large AoE DMG to opponents. #2. Ganyu
This Cryo character also increases CRIT DMG when being upgraded. Her elemental skill and elemental burst are really mind-blowing. She can throw a big now ball to cause a great DMG to enemies in the area of effect. The iced ball will cause a shower of iced arrows to kill opponents. If she co-operates with an Electro or Hydro character, Ganyu can cause more DMG with elemental reactions. #3. Hu Tao
Hu Tao is one of the most favorite characters in Genshin Impact who controls the fire to kill enemies. When you upgrade this 5-star character to level 90, she can cause deadly hits which can deal up to 1 million DMG. Therefore, this chibi character will be a super-powerful DPS player in your team. She can team up with Diluc to cause double DMG with an elemental resonance.
>>> You May Also Like: Genshin Impact Venti Build, Best Weapons, And Must-Know Guide #4. Klee
Klee is another Pyro character. Her weapon is the Catalyst. She will be most powerful in mobs, boss fights, and exploration. You can also use her as a supporter but it will be a waste. With a great Pyro DMG Bonus, Klee can clear a large number of opponents quickly. At level 80, her Pyro DMG Bonus increases by 21.6%. #5. Tartaglia
This character has another name - Childe. This Hydro character has a great Hydro DMG Bonus. Moreover, he is also one of the most versatile characters in Genshin Impact. He often uses a bow to fight in long-range combat. Besides, he can create melee weapons from pure water to counter enemies in close combat. #6. Venti
Venti is one of the most favorite Genshin Impact all 5-star characters with Anemo elemental skills. This character is very useful in adventure missions. With an Energy Recharge bonus, Venti is the best choice for the supporter role. Moreover, this character is also one of the main characters in Genshin Impact's story. His statue is also placed in front of the Mondstadt Church. #7. Xiao
Xiao also control Anemo element. Unlike Venti, Xiao does not play the role of supporter well but he plays the main DPS role the best. He can be a super-powerful tanker in your squad, especially in fighting with mobs and bosses. You can also use him in exploration. #8. Zhongli
Zhongli is the only SS-tier Geo character in this list. He is also an excellent DPS, sub-DPS, and supporter in this game. With a polearm, this character will cause great additional DMG to enemies in his area. He is more effective when being combined with Albedo, Ningguang, or Traveler to make elemental resonance. Genshin Impact 5-Star Characters List: S-Tier
There are five S-tier characters who are rate 5 stars in this game.
#1. Jean
Jean is one of the four best Anemo characters in Genshin Impact. With the Healing Bonus advantage, Jean is a great choice for the role of supporter and sub-DPS in your team. At level 80, her Healing Bonus increases by 24%. This character is also very effective in fighting with mobs, especially when co-operating with Pyro characters.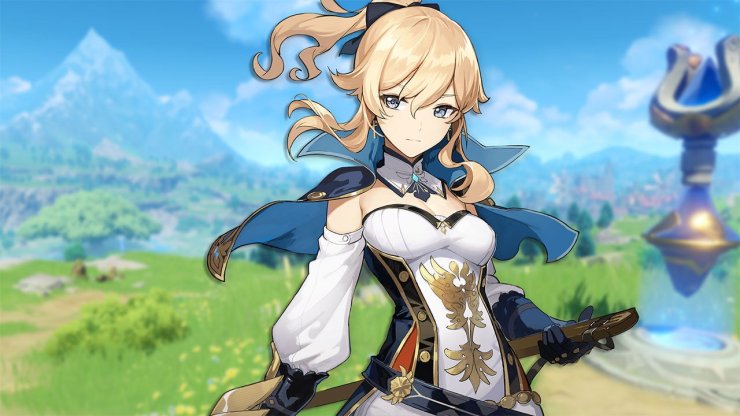 >>> Also check: Xinyan Genshin Impact Skills, Best Build, Gameplay And More
#2. Qiqi
Qiqi is another 5-star character in Genshin Impact. This Cryo is also a fantastic supporter in this game. Her Healing Bonus also increases by 22.2% when she is at level 80. The Skyward Blade is the most recommended weapon for this 5-star character. #3. Keqing
Keqing uses her sword to make Electro hits to opponents. She is one of the must-equip characters when dealing with bosses. With a great CRIT DMG bonus, Keqing will cause a lot of additional DMG to enemies, especially when being combined with Cryo and Hydro characters to make elemental reactions. #4. Mona
Mona is a pretty Hydro character. With a catalyst, Mona will make Hydro hits to opponents and cause additional DMG to enemies in the effective range of her attacks. Besides, her Energy Recharge increases by 32% at level 80.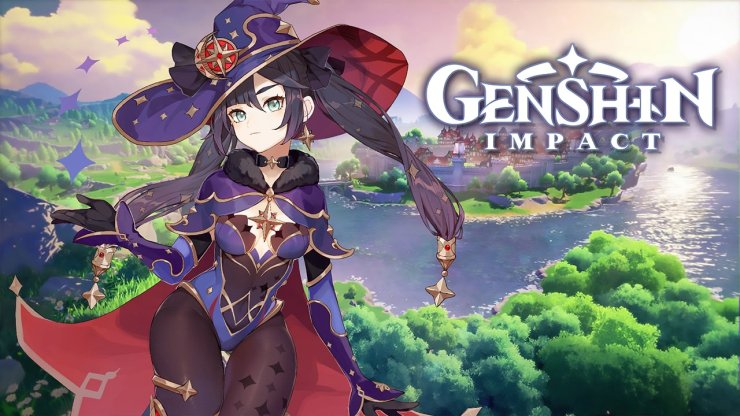 >>> Read more: Rosaria Genshin Impact Gameplay, Skills, Best Build, And More
#5. Albedo
Albedo is the best character in the S-tier character list. Therefore, many Genshin Impact gamers put him on the SS-tier list. He is one of the best choices for the role of sub-DPS fighter, especially in countering bosses. He can also play the role of supporter well. His Geo DMG Bonus increases by 28.6% at level 80. Genshin Impact 5-star Characters Tier List: B-Tier
There are two B-tier 5-star characters. However, you can unlock one of them. They are traveler twins, including Geo and Anemo travelers. Genshin Impact beginner can choose the gender and element for this beginning character. This character also receives quest and joins the conversations with other characters in storytelling scenes.
Those are Genshin Impact all 5-star characters that you should know. All of them have great power and abilities to take different roles in your team. Try to obtain them from missions and wish events to form an OP party.
>>> Update the latest Genshin Impact Game News at Gurugamer.com.