If you are new to mobile gaming and are interested in multiplayer shooters, right now, Garena Free Fire is probably your best bet. 50 players would jump onto a giant battlefield and fight each other in intense third-person perspective combat. Sound familiar? One of the most famous open-world game series, GTA, also uses the same mechanics. In this GTA x Free Fire list, we are going to showcase the top 5 GTA games that Free Fire fans might want to check out.
GTA x Free Fire: Top 5 GTA Games For Free Fire Fans
5 - GTA 3
Unlike the newer GTAs that can only be played on PC - GTA 3 is available on Android as well... and you can pretty much enjoy the whole experience without any problem. At the time it was released, GTA 3's Liberty City is the most detailed sandbox world in gaming. Combine that with its wild cast of characters from every walk of life and the freedom to explore at will... and you should be able to enjoy the dark, intriguing and ruthless world of crime. Overall, GTA 3 is the game that defined the open world genre for a generation.  You would step into the shoes of Claude, a criminal who's on a quest for revenge against his girlfriend, who betrayed and left him for dead during a bank robbery. 4 - GTA: San Andreas
Another game that you can enjoy on Mobile - GTA San Andreas is about the same as GTA 3 gameplay-wise... but its storyline is definitely something else. You would step into the shoes of Carl Johnson (CJ), who's forced on a journey across the entire state of San Andreas, to save himself, his family and to take control of the streets.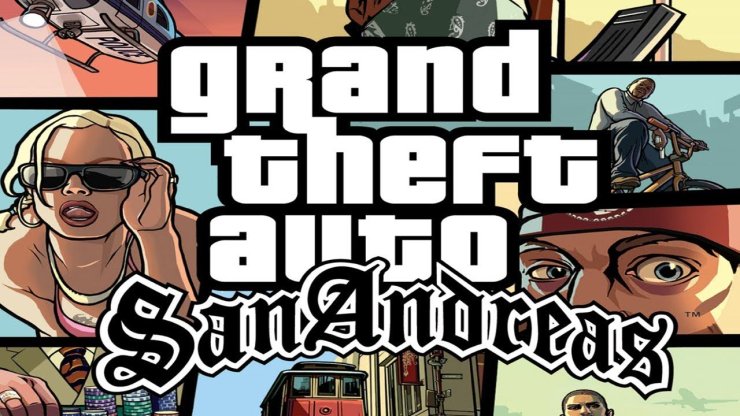 GTA: SA has a vast open-world covering the state of San Andreas and its three major cities – Los Santos, San Fierro and Las Venturas – with enhanced visual fidelity and over 70 hours of gameplay. There are just a lot of things for you to experience - from robbing a casino to stealing a jetpack from a top-secret government bunker and blasting away from the scene.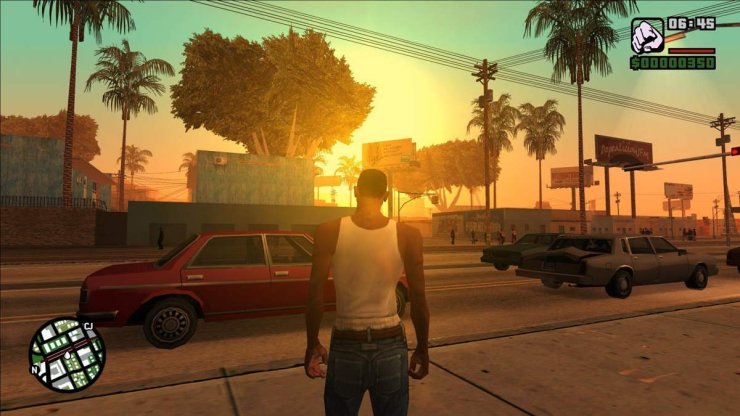 Read more:
3 - GTA 4
GTA 4 is not available on mobile - you would need to get a PC to play it... however, that's definitely worth the effort. In this game, you will step into the shoes of the protagonist Niko Bellic alongside his friends Johnny Klebitz and Luis Lopez. The trio has one thing in common – they live in the worst city in America. Each character has their own story - Niko wants to escape the past and make a new life, Johnny caught in a turf war between rival gangs... and Luis is struggling between loyalties in the world of crime. There is a massive list of open-world content to complete, cars to drive, and weapons to master. GTA 4's combat and physics were a huge step up from San Andreas or Vice City... and to some people, it is even better than GTA 5 in many aspects. Furthermore, the two expansions for GTA 4, The Ballad of Gay Tony and The Lost and Damned, are fantastic. They are ranked amongst the best GTA storylines to date.
2 - GTA: Vice City
The best part of Vice City is its portrayal of the time and era of a fictional city - its 1980s recreation of Miami buzzes with color and life. While GTA 3 created the gameplay foundation for the series, Vice City put a layer of personality and story on top. Vice City, a huge urban sprawl ranging from the beach to the swamps and the glitz to the ghetto, was one of the most varied, complete and alive digital cities ever created.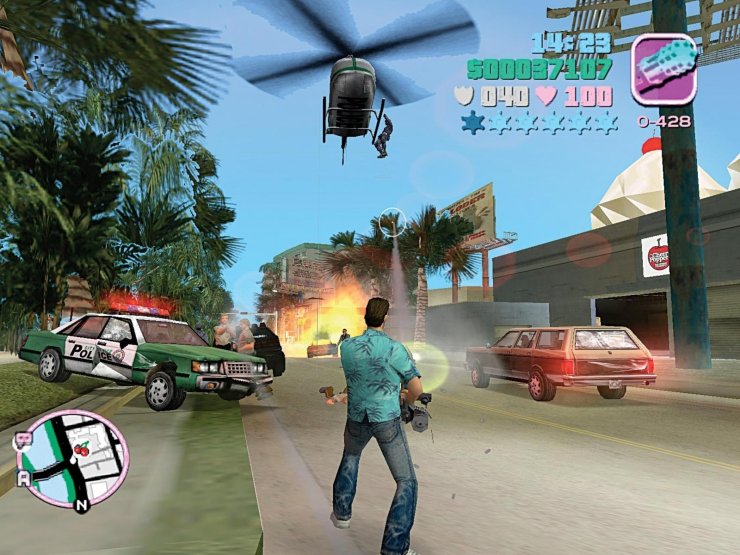 In this game, you would play as the hot-tempered Tommy Vercetti, whose mission is to take revenge and seeks out those who betrayed him... while slowly building a criminal empire and seizing power from other criminal organizations in the city. The game is available on Android as well - you can experience everything with a decent phone.
1 - GTA 5
GTA 5 is built upon everything that the previous games created... and is one of the biggest games of all time. It feels like the over-the-top GTA experience that Rockstar always planned on making, with everything aspects of its prequel tuned all the way up. You can rob a bank, steal a helicopter, mow down police with a mini-gun, shoot down a plane with a sniper rifle, blow up a social media network's HQ... in either third or first person. Controlling the 3 protagonists Michael, Trevor and Franklin, you would go toe to toe with some of the most frightening and dangerous elements of the criminal world, the entertainment industry, and the U.S. government. To survive, the trio has to pull off a series of dangerous heists, targeting some of the biggest organizations the city has to offer. Furthermore, the replayability of GTA 5 is endless - you can just play GTA Online to get a change of pace after completing the main single-player campaign.
This is the end of our GTA x Free Fire list. Interested in more of our articles related to video games? Please check out this post for the top 5 best money-making missions in GTA Online.