How To Get Elite Hayato In Free Fire - Free Fire is the most popular mobile battle royale title in the world. The game was released by Garena in 2017 for Android and iOS. Free Fire stands out from other battle royale titles on mobile by having many unique features such as pets and characters. Free Fire has a total of more than 40 characters, each with a different background story and ability. Apart from normal characters, there are also Awaken characters or Elite characters. There are currently 2 Awaken characters in Free Fire which are Kelly and Hayato. In order to unlock the Awaken mode of a character, you need to complete their Awaken missions to collect their Memory Fragments.
In this article, we are going to show you how to complete the Awaken mission of Hayato and how to get Elite Hayato in Free Fire.
How To Get Elite Hayato In Free Fire?
In order to get Elite Hayato in Free Fire, you must first own the Hayato character first. You can buy Hayato in the in-game store for 499 Diamonds or 8,000 Golds.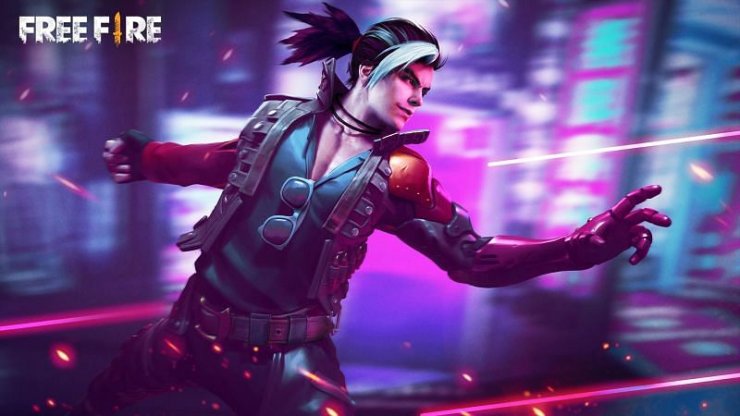 After you have gotten Hayato, you will need to do certain missions in order to unlock Elite Hayato. You can do these missions in all modes except in Custom Rooms. Here are the 4 missions:
Use weapons to deal 16,000 damage to players.
Kill 3 players with a Katana.
Kill 10 players when your health is below 100.
Achieve Booyah! 10 times.
Most of these missions are quite easy to do because they don't require you to complete in 1 match. The "kill 10 players when your health is below 100" can be done quite easily by killing bots or playing Clash Squad.
The hardest mission is the "kill 3 players with a Katana mission". Katana is a melee weapon, which is why it is really hard to use it against players who use guns. Here are some of the best ways for you to complete this mission easily:
Killing bots with Katana: Bots are AI-controlled players of Free Fire that are just there for players to kill. If you find out you are facing a bot, you can just pull your Katana out and kill it to complete the mission.
Kill an enemy when their health is low: Just like other Melee weapons, Katana has really high damage so you can just kill the enemy with 1 hit when they are low in health.
Kill downed players in Dou or Squad: In Dou or Squad, players are knockdown first before getting killed. While knocked down, a player cannot do anything but crawl slowly. You can kill them easily using a Katana.
Elite Hayato Ability and Strategy
Elite Hayato's ability is called "Art of Blades". It is an active skill that reduces incoming damage from the front for a few seconds. At Level  6, the skill can create a shield that reduces up to 65% damage for 6 seconds with a 50s cooldown. The shield will disappear once you start shooting In the upcoming OB27 update, the skill of Hayato and Elite Hayato will be combined as one if you unlocked them so you will have the original skill of Hayato as well. Hayato's ability will give you 10% armor penetration for each 10% HP loss, which combines quite nicely with Elite Hayato's ability. Overall, Hayato is still not that good of a choice for an active ability slot because there are many other great active abilities such as K, Alok, Wukong,...
However, Hayato only costs 8,000 golds, which is a bargain if you haven't got the premium characters yet. Since Elite Hayato's ability only protect you from the front, it will be more useful when you are rushing the enemy. Characters who can combine nicely with Elite Hayato are Antonio/ Luqueta, Shirou, Jota, Joseph.
Antonio/ Luqueta gives you more Max HP, make you even tankier when the shield is up. Shirou is a great character with a great passive ability when you take damage. Jota is a great character for all rushers players because he heals you 40 HP instantly after every kill with an SMG or shotgun. Joseph will increase your movement speed by 12% after you take damage, which is actually a very underrated ability. >>> Check more Free Fire news & tips on Gurugamer.com: Free Fire: All Characters Ability Changes In The OB27 Update - Wukong Will Be Even More OP Than Chrono