PUBG Mobile is the mobile version of PUBG on PC with the gameplay and graphics are made as closely similar as possible to the latter. In the meantime, the toned-down version dubbed PUBG Mobile Lite aims at players who only have low-end devices and still desire to experience the battle royale game.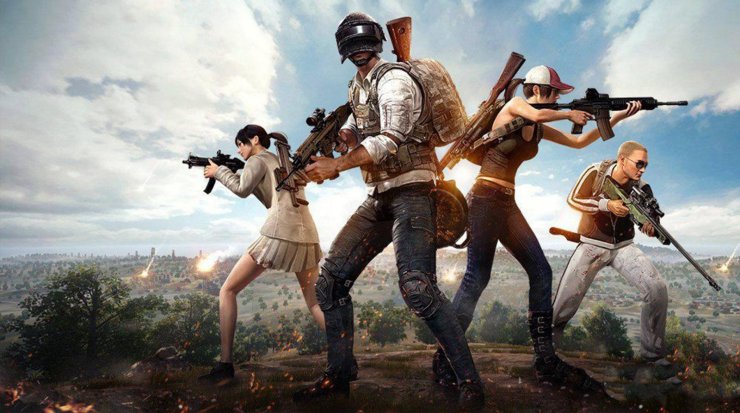 PUBG Mobile Lite clearly has differences in size and quality compared to PUBG Mobile. Keep reading to know more about how different those two games are. 
Which has more maps and guns?
PUBG Mobile Lite still keeps the gameplay of fighting until there is one survivor left just like in PUBG Mobile. However, a match in PUBG Mobile Lite doesn't last long and is not very intense when there are 50 to 60 players on the map. Meanwhile, PUBG Mobile allows 100 players in a map, which leads to the longer duration of a match. 
Gaming modes and maps
The in-game maps look quite similar to each other in both of the games. 
PUBG Mobile Lite has two game modes: Arcade and Classic. In Classic mode, there is only one map available, which is Erangel. Players can also find the War mode in Arcade, but it can only be unlocked when they reach level 10. PUBG Mobile's game modes are much more varied: Classic, Arcade, Evoground and Arena. There are four maps available in Classic mode: Erangel, Miramar, Sanhok and Vikendi. The Erangel map in this game is 8x8km in size, while that in PUBG Mobile Lite is only 2x2km. 
Arcade provides 3 match types which are War, Quick Match, and Sniper Training. EvoGround can be played on one map only - Payload 2.0. Players can choose one out of 5 match types to play in Arena mode: Training, Team Deathmatch, Gun Game, Domination, and Assault. 
Availability of guns The gun categories in PUBG Mobile Lite are pretty much the same as in PUBG Mobile.  Both of the games have a weapons arsenal that includes Bolt Action Sniper Rifles, SMG, AR, Shotguns, Automatic Sniper Rifles, Melee, SMG, Pistol and LMG. 
There is only one small difference: guns in PUBG Mobile Lite do not deal as much damage as in PUBG Mobile. To be more specific, most of the Assault Rifles in the game have smaller damage stats when compared to those in PUBG Mobile. 
Conclusion
Generally, both games are considered similar in terms of the capability of meeting players' needs and the types of in-game weapons. However, PUBG Mobile Lite is much lighter in size, so it is reasonable to have an offload in its game modes and maps.